Chingay@Heartlands celebrations are back and the Chingay 2023 @ Ang Mo Kio GRC, Kebun Baru And Yio Chu Kang SMCs takes place on 26 February 2023, 5.30 pm to 10.30 pm.
Residents will have a variety of exciting experiences and line-up of programmes to enjoy as part of Chingay 2023 @ Ang Mo Kio GRC, Kebun Baru And Yio Chu Kang SMCs.
The Chingay@Heartlands programmes are organised by the various Group Representation Constituencies (GRC) grassroots organisations in partnership with PA community partners.
Bringing residents together through Chingay's vibrant spirit of multiculturalism, youthfulness and the showcasing of community arts, Chingay @ Heartland will feature immersive and experiential Chingay programmes to captivate audiences.
---
-- Story continues below --
Highlights of Chingay @ Heartlands 2023: Chingay 2023 @ Ang Mo Kio GRC, Kebun Baru And Yio Chu Kang SMCs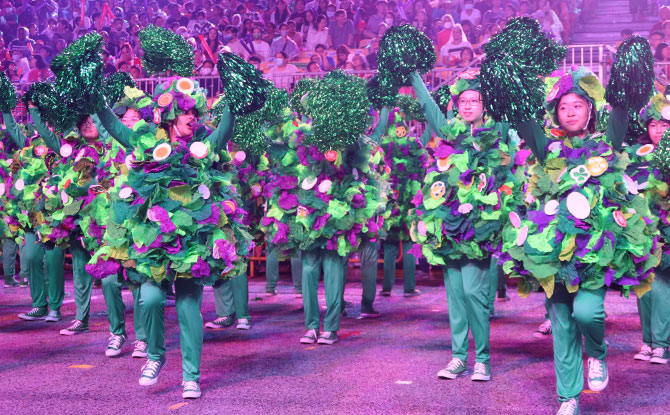 Key highlights at Chingay@Heartlands 2023 include a Large Floats Caravan where residents will be in for a visual treat as the large iconic Chingay Parade 2023 Floats travel through the neighbourhoods. Welcome and wave as the colourful and vibrant floats pass by your estate and block!
Head down to the Chingay@Heartlands celebration sites for photography opportunities with these dazzling Chingay Floats and float performers.
Chingay Truncated Show will entertain with a 45-minute stage show featuring the various multicultural and energetic acts from Chingay Parade 2023.
Rabbits from Bunny Moon will join us in a fun-filled showtime, which include multi-ethnic performances by community talents, an upbeat piloxing segment, and get ready to dance to the beat as Chingay's very own Community Star 2023 – 'The Lesslars' belts out their original composition, titled 'Shine Like A Star'.
Chingay Mini Floats Display will features innovative Chingay Mini Floats, co-created by residents from the different GRCs and their community artists, featuring their hopes and aspirations for future editions of Chingay.
The Grassroots Advisers officiate and light up the Chingay Large Floats at launch site at Teck Ghee Square. The end of the caravan will be at Fernvale Square.
Other highlights to look forward to include the Singapore Book of Records for the 'Largest Chinese Character made of recycled hongbaos', a Street Parade and release of firecrackers.
---
Sample of What to Expect at Chingay @ Heartlands
Watch the video above for a peek at what took place at Chingay @ Heartlands in Tampines.
Chingay @ Heartlands will also be at Nee Soon and Tanjong Pagar.