With Chinese New Year around the corner, how about making a simple craft with kids for the Year of the Ox. Get little fingers busy with some creative colouring and assemble your very own ox decoration for the new year.
---
Make an Ox Chinese New Year Craft
For this Chinese New Year ox craft, all that is needed is to print out the craft template from Little Day Out, some colouring materials, a pair of scissors and some sticky tape or glue.
This first step to making this ox craft is to download and print out the free Little Day Out Ox Craft template.
Next, it is time to put creative ideas in action by colouring in the template. Kids can opt for a traditionally festive red or colour in the ox in any colour they wish. Watch out for the horns, ears, mouth and eyes!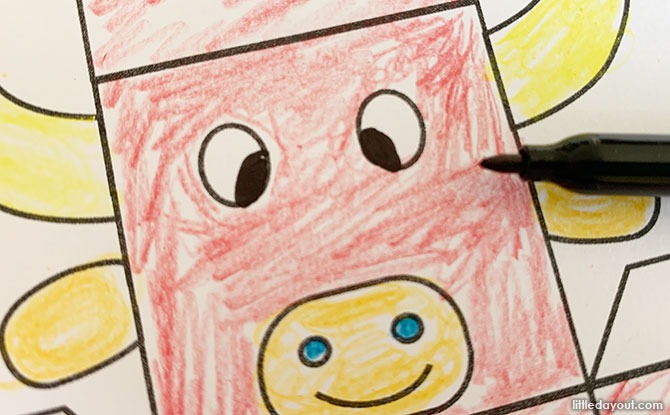 Use a marker to draw in the pupils of the eyes!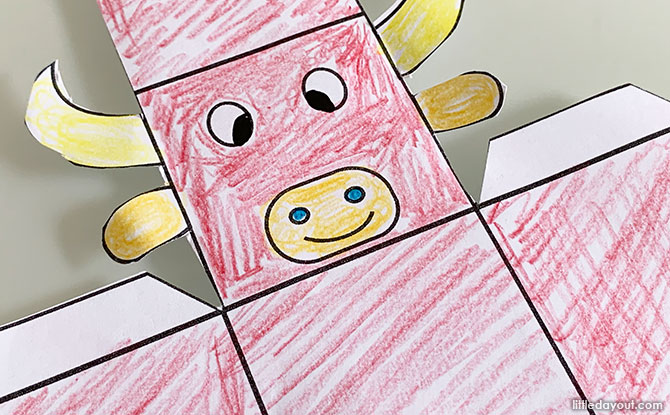 The next step will take some steady hands or help from parents or teachers – cut out along the outer most lines of the ox craft template. Those ears and horns need a little care!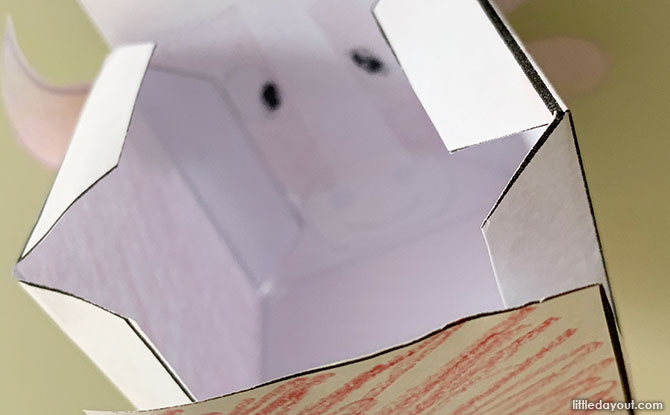 Fold along the lines and use some glue or sticky tape to assemble your own little ox. We prefer using sticky tape, but that's just us!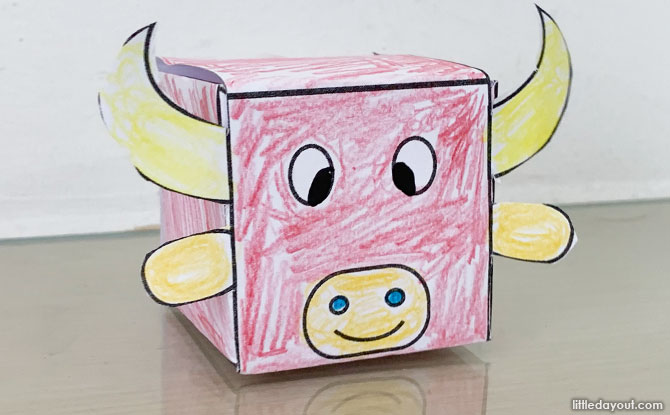 Finally, you will have your very own little ox. To us, it looks like it stepped out of Minecraft! Moo Moo!
---
Turn it into a Chinese New Year Decoration
If you wish, you can also add a little string at the top of the paper ox and it can be hanged up as a Chinese New Year decoration.
Maybe you can make a whole herd and "moo-ve" them around.
We hope you have fun with this simple Chinese New Year Year of the Ox craft.