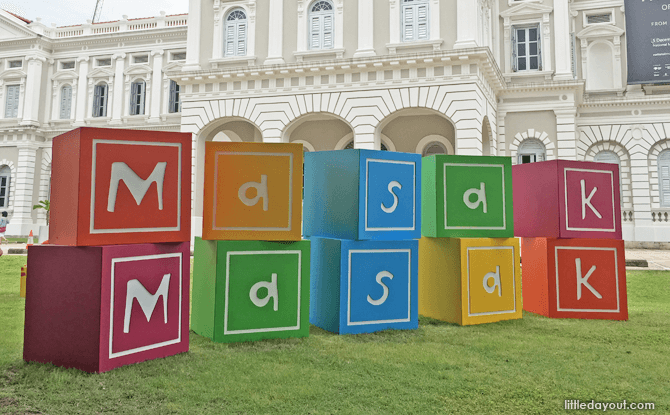 Children's Season is a mega event in the children's annual event calendar.
With over 70 fun activities at 27 museums all over the island, there are plenty of reasons to visit the museums between 28 May to 26 June 2016.
Two of the largest exhibitions at Children's Season are Masak Masak at the National Museum of Singapore and Once Upon a Time In Asia: The Missing Mouse at the Asian Civilisations Museum.
Masak Masak
At Masak Masak 2016, rediscover the joys of childhood amidst jumbo-sized art installations and fun play activities guaranteed to bring out the kid in everyone.
---
-- Story continues below --
Let's Play takes two familiar games – Snakes & Ladders and Ludo – and combines them into a life-size board game where the players are the tokens. Roll the dice and move through magical forest and overcome obstacles along the way.
At Le Bestiaire, kids draw inspiration from the animal world (literally) and sketch out a costume on a piece of paper. They can let their imagination go wild, decorate their own kid-sized paper costume and become part of an imaginary animal menagerie.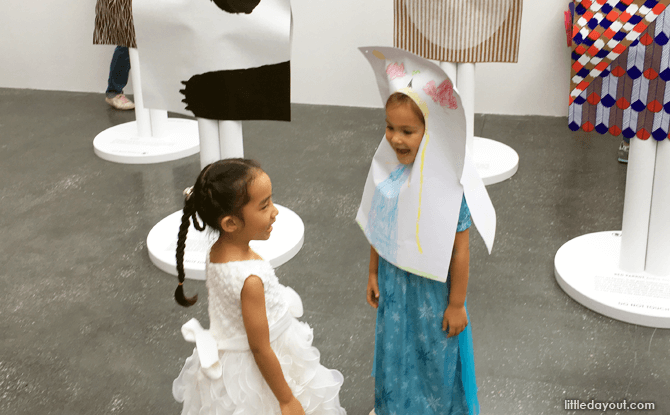 Everyone thinks of bikes as a mode of transport, but, BIKES 4 FUN sees them as so much more. By applying a bit of creativity, BIKES 4 FUN takes old bicycles and up-cycles (pun intended) them into innovative inventions. Your own imagination will get stretched when you see the bike blender, bike art-maker, bike bubble maker and other whacky bike contraptions in action!
Also around the the National Museum of Singapore are the colourful installations Clumsy Dumpty on the Wall and Block Up!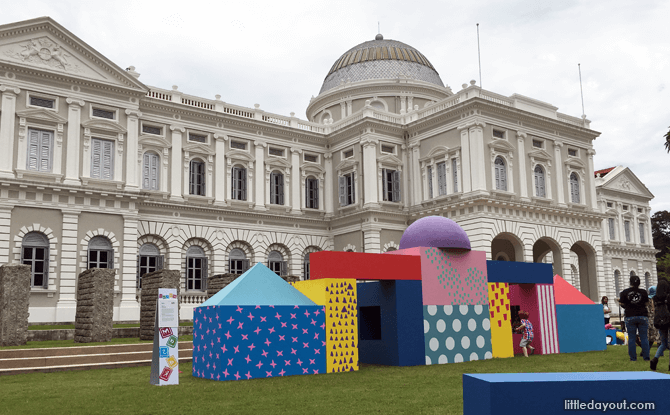 Special artist-led workshops will be held at National Museum of Singapore during Children's Season. Look out for a special parent-child workshop led by artist Yasee Poh where kids will learn to identify shapes from everyday objects and another by Singaporean artist Tay Bee Aye that will guide little ones in creating their own board game.
Once Upon A Time In Asia: The Missing Mouse
At the Asian Civilisations Museum, go on a hunt around the museum in search of a mouse.
Based on the Asian Civilisations Museum's first children's book, The Missing Mouse, help Ganesha search for his friend Mr Mouse through a kid-sized maze and the museum's galleries. In the process, discover more about real and mythical animals through the artefacts encountered.
The journey starts in a room with the maze.
Crawl through kid-sized mouse holes to traverse the maze. Find the Hornbill, believed by Dayaks to be a messenger to the gods, and make a wish for the loved ones. Make a paper boat in a sea-themed area where the Makara, a sea creature sailors looked to for safety, is featured. Lie down at the sky-themed area and look up at the clouds for Mr Dragon.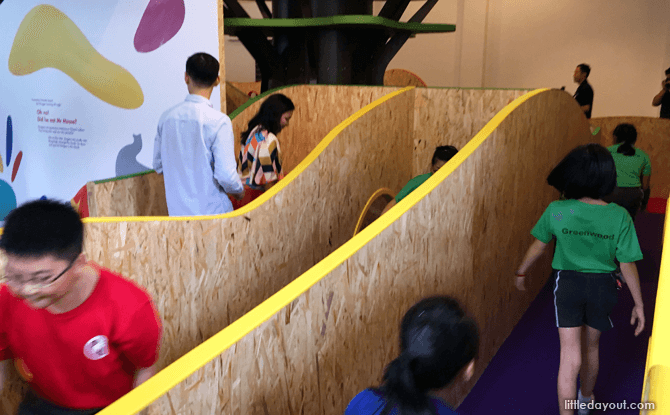 Using the Mr Mouse's Marvellous Maze activity booklet, families can then make their way through the galleries to locate the missing Mr Mouse. Alternatively, families can join guided tours conducted by the museum's Story Whisperers.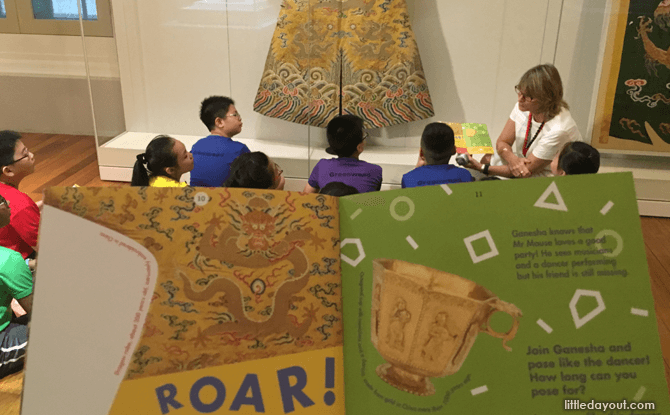 The Asian Civilisations Museum will be holding a special Finding Mr Mouse: Weekend Festival on 28 and 29 May, 1 pm to 5 pm with family-oriented crafts and performances, along with storytelling tours and family trials.
Once Upon A Time in Asia: The Missing Mouse is recommended for children between the ages of seven to 12 years old.
For more information on these two events, visit the National Museum of Singapore's website and Asian Civilisations Museum's website.
For more information on Children's Season 2016, visit this website.
CHILDREN'S SEASON: MASAK MASAK 2016
National Museum of Singapore
Saturday, 28 May to Monday 31 July
Daily, 10 am to 6 pm
ONCE UPON A TIME IN ASIA: THE MISSING MOUSE
Asian Civilisations Museum
Saturday, 28 May to Sunday, 11 September
Daily, 10 am to 5 pm