For the year-end school holidays 2020, Changi Airport is ringing in the festivities with the Changi Festive Village from 20 November 2020 to 3 January 2020. Taking place across three venues, Jewel Changi Airport, Terminal 3 and Terminal 4, there are different themed activities (including dino-flavoured ones) for kids and the family.
Here are some of the highlights of Changi Airport's Changi Festive Village
---
Highlights of Changi Airport School Holiday Activities 2020
Dino Wanderland
The Departure Hall at Terminal 3, in front of the Departure Immigration, has been turned into a Dino Wanderland. Nine dinosaurs have taken over the space and are all set to roar into your photos.
To enter Dino Wanderland at Changi Airport Terminal 3, redeem a photo-taking pass for a group of up to four persons with a minimum spend of $30 at participating outlets. Otherwise, you can purchase the photo pass directly at $5.
Dino Wanderland is open from Monday to Friday, 3 pm to 9 pm, and Saturday, Sundays and Public Holidays from 11 am to 9 pm. More details here.
---
Air tokidoki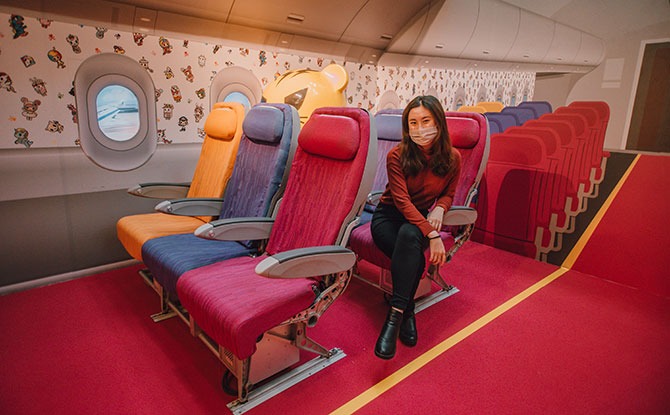 We may not be able to fly but we can still climb onboard Air tokidoki. This is another Changi Festive Village photo spot, this time found at Terminal 3, Basement 2. There is no need for a photo pass for Air tokidoki. Instead, step inside to take some photo memories and shop at the retail pop up.
Air tokidoki is open from 10 am to 11 pm. Get ready to take flight! Get more details here.
---
tokidoki Snow Holiday
Step into a two-storey snow house at Terminal 3 Departure Hall, next to check-in row 11. Ride on a sled or swoosh down a slide. Experience the wintery snow and take pictures with tokidoki characters at the attraction.
To experience the tokidoki Snow Holiday, a complimentary pass can be redeemed with a minimum spend or an activity pass purchased directly at $13.90. Get more details here.
---
Dino Bounce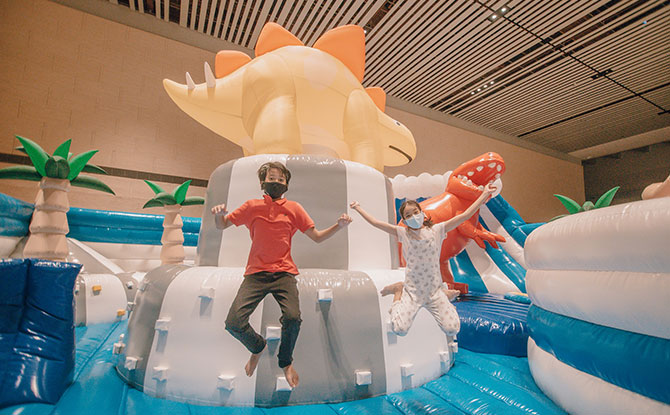 For those who are not content with just taking pictures, a giant dinosaur-themed bouncy castle has been set up at Terminal 4, Departure Hall. This Changi Festive Village attraction is for 5 to 12 year olds who are at least one-metre tall. An activity pass can be redeemed with every $30 ($80 at supermarkets) spend. Alternatively, the activity pass can be purchased directly at $8.
Dino Bounce at Terminal 4 is open from 27 November to 3 January. Operating hours are Monday to Wednesday, 3 pm to 10 pm, Thursday to Sunday, eve of Public Holiday and Public Holiday from 2 pm to 11 pm. More details here.
---
Dino Kart
Get the heart racing on two Dino Kart circuits, Novice and Pro, at Terminal 4 as well. From 26 November to 31 December 2020, those who are 9 and above on 1 November 2020 and a minimum height of 1.3 metres, can redeem activity passes for Dino Kart.
A minimum spend of $30 ($80 at supermarkets) is required to purchase a Dino Kart activity pass at a discounted price. On Mondays to Thurdays, the discounted price for the Novice circuit is $8 and the Pro circuit is $10. On Fridays to Sundays, it is $12 and $18 respectively.
Activity passes can also be purchased directly but at non-discounted prices of between $12 to $22. Get the details here.
---
Dino Fest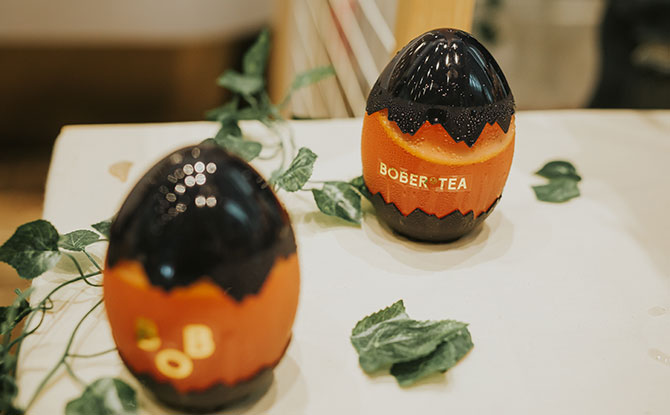 A dinosaur-themed festive market opens on 3 December 2020 at Terminal 4. Created by Invade, the company behind Shilin Singapore and Artbox Singapore, this is Singapore's very first dinosaur-themed carnival market. Visitors can look forward to around 50 stalls selling street food, festive-themed merchandise and interactive dino-themed activities.
---
Workshops & Behind-the-Scenes at Changi Airport Fire Station Experience
Other activities to look out for at Changi Airport during the November and December period include workshops on topics such as drone flying and aquascaping. More workshop details can be found here.
Perhaps most interesting for kids is the opportunity to pay a visit to the Airport Emergency Service – or better known as the airport's firemen. On the one-and-a-half-hour tour, which costs $30 per person, get the opportunity find out what the brave firemen do and pick up simple fire-fighting skills.
Another interesting experience which is part of Changi Airport's school holiday activities is the Glampcations available at Jewel Changi Airport.
---
Changi Festive Village Premiums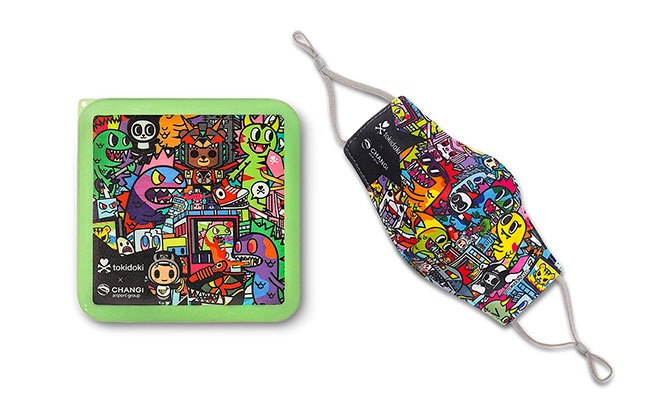 There are also various tokidoki premiums and Changi Jurassic Mile premiums available as part of Changi Festive Village. Find out what's available here.
Find out more about Changi Festive Village, taking place this year end from 20 November to 3 January 2021 here.