Looking for a relaxing sanctuary that has good food, beautiful beach vista and space for your family and pets to play? Canopy Changi Village serves the answer as the new pet-friendly restaurant with an all-day menu and outdoor seating in front of a stunning beachfront oasis.
Unwind yourself with music by a live band that plays every Friday and Saturday to complement the picturesque visual splendour and delectable spread.
---
Mouth-watering Dishes at Canopy Changi Village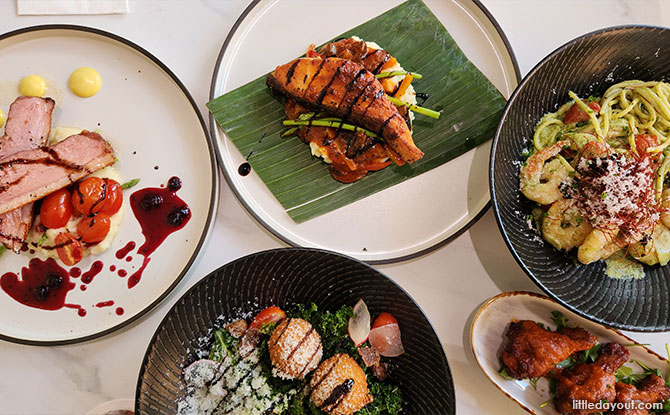 Canopy Changi Village opens from 8 am till 12 am on weekends, providing all-day fresh air, good vibes and, of course, tasty dishes to feed the senses. Brunch options include the Classic Eggs Benedict ($22), Crab Meat Scrambled Egg Croissant ($27) and Grilled Breakfast ($23). The Kale Salad & Sweet Potato Croquettes ($27) is an enjoyable dish to start the day, with cherry tomatoes, figs and pesto dressing.
---
-- Story continues below --
The all-day menu presents a wide selection of dishes comprising pastas, soups and desserts. We had the chance to try the Pesto Prawn Pasta ($30) prepared with tiger prawns and homemade pesto cream sauce. Saffron threads add a light fragrance to the pasta.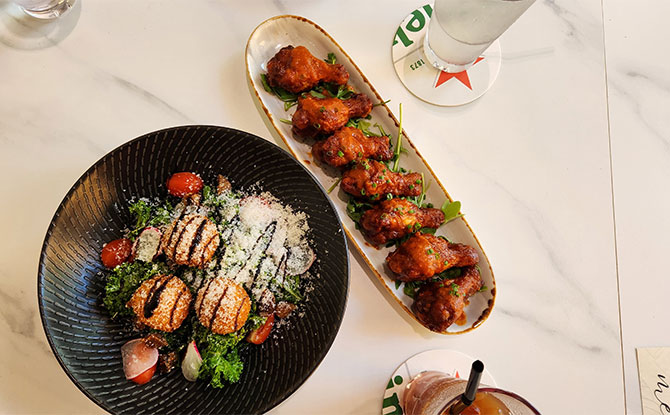 A popular dish for sharing is the Buffalo Wings ($17) with spicy dip. The tender meat in the sweet and tasty sauce makes it irresistible to reach for more.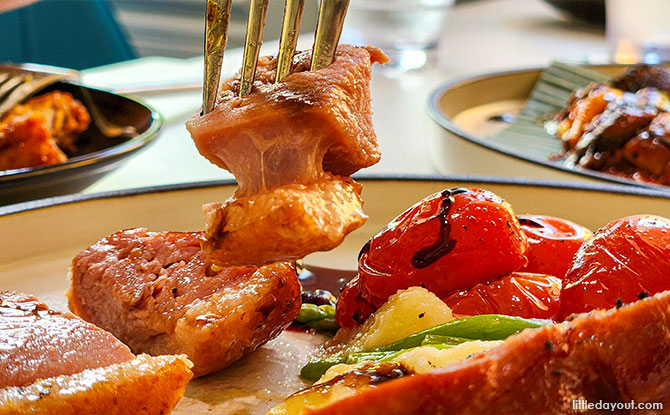 Food offerings such as burgers and pizzas are also available from 11.30am onwards daily. A crowd favourite is the Smoked Duck Breast ($33) that comes with mashed potatoes, asparagus glazed with red wine sauce.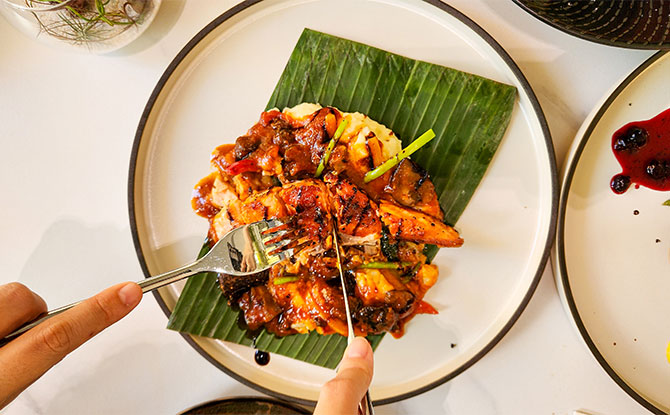 Dig into dishes with a Singapore spin such as the Chilli Crab Pasta ($30) and the Spicy Sambal Baked Salmon ($28), a dish served on banana leaf paired with capsicum, asparagus and mushroom. The spicy tinge gives a delicious kick to the overall flavour of the dish.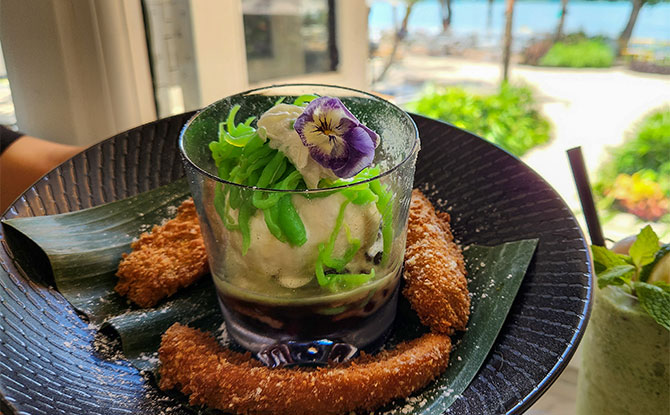 Be sure to leave room for desserts like the Chendol & Banana Fritter ($16), where the icy chendol melts into your mouth against the contrasting but delightfully complementary textures of the crispy banana fritters.
Vegetarian options are available in the form of warm dishes such as the Cauliflower Fritter ($17) and Truffle Pasta ($26).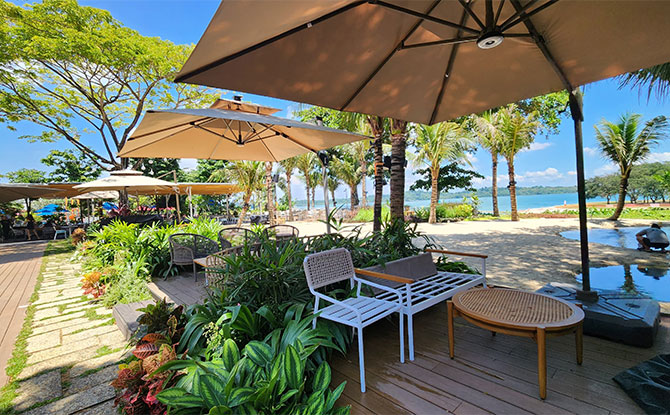 Drinks on the menu include smoothies, draught beer and cocktails. Don't miss out on the Lychee Mint Smoothie ($14) which is a soothing quench, especially after a day out on the beach.
---
Opening Promotion at Canopy Changi Village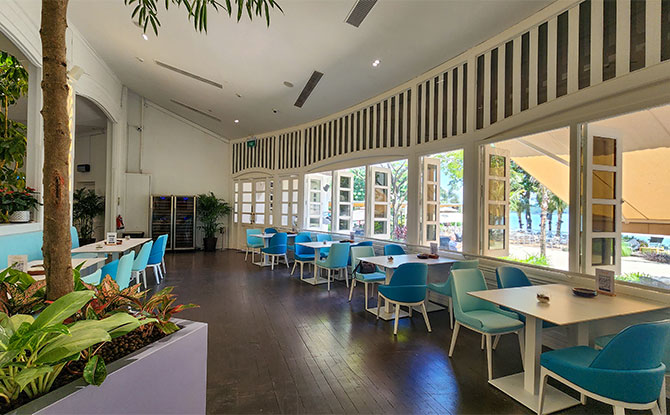 To celebrate its opening, Canopy Changi Village offers two promotions till 30 November 2023. With every main dish ordered, children get to eat for free from the choice of either Fish & Chips or Pasta. Alternatively, diners can opt for complimentary Buffalo Wings instead.
Canopy Changi Village is located at 2 Netheravon Road, Block B, Civil Service Club, Singapore, Singapore 508503. For more information, visit their website here.
If you enjoyed this story, we think that you may also enjoy this one on high tea in Singapore or our guide to dim sum in Singapore.