Singapore-based developer Mighty Bear Games has released Butter Royale, an Apple Arcade game in the battle royale genre. Billed as a family-friendly take on the popular game Fortnite, Butter Royale is rated as safe for kids 9+ to play without parental supervision.
Get Ready to Rumble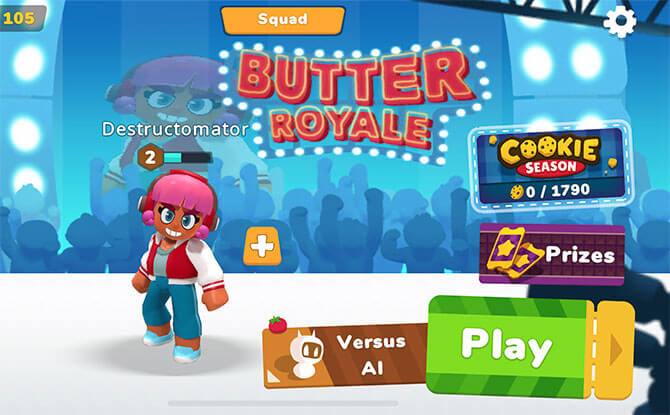 Butter Royale is set in the near future where traditional weapons have been banned globally. Replacing guns and rocket launchers in the game are kitchen-inspired implements like sauce-shooting blasters and Breadzookas.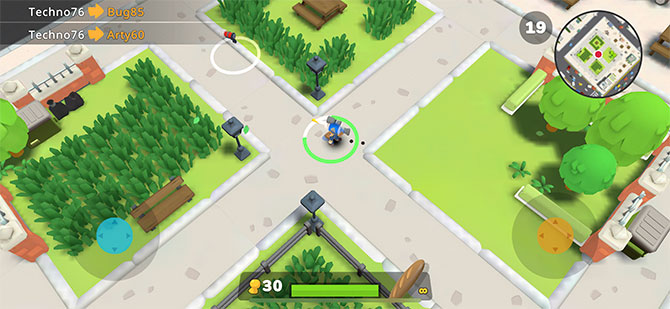 Players are air-dropped in to a random location on Butter Island with only a stale baguette for defence. They have to acquire a "Nutrionally Operated Machines" or NOMs and engage in a food fight with others that they encounter.
At regular intervals, the "hot butter" flows, tightening the playing arena so that players are forced to encounter each other. The aim of the game is to be the last one standing.
Each round lasts for no more than five minutes.
Butter Royale Game Modes
Butter Royale can be played in several game modes. These include offline with AI bots or online in a 32-person battles which can either be played solo or in squads.
It can be played on iPhone, iPad, Apple TV and Mac. With Family Sharing, up to six can play on a single Apple Arcade subscription.
Similar to all Apple Arcade titles, the game has no in-game chats, in-game advertisements, loot boxes or in-app purchases.
With the release of Butter Royale, Apple Arcade, Apple's subscription service, has 108 iOS games.The Apple Arcade subscription costs US$4.99 per month.
Mighty Bear Games – Made in Singapore
Mighty Bear Games is a Singapore-based studio founded in December 2016 by Simon Davis, Fadzuli Said and Benjamin Chevalier.
The team comprises games industry veterans from the likes of King, Ubisoft, EA, Lucasarts, Disney, Gameloft and Jagex. Its other releases include World of Legends and Mighty Pets and Puzzles.