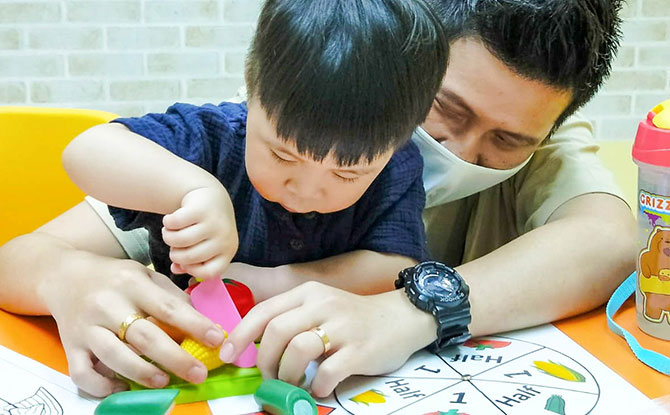 Children are naturally curious learners. Amazingly, cognitive development begins in the womb. When given the right environment and stimulation, children can learn well cognitively with their sensitive neural pathways.
Several brain training schools in Singapore for kids help to nurture learners from young, maximise their potential and ensure healthy cognitive development. We list schools that achieve just that, helping parents to nurture learners for life. A strong start gives children the boost they will need, not just in school but in life especially in a VUCA world.
---
Brain Training Classes in Singapore for Your Child
Genius League Academy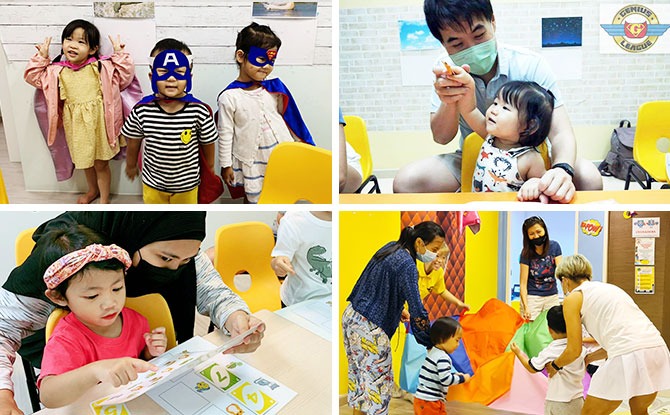 Genius League Academy's (GLA), a Right Brain/Whole Brain development programme, has been awarded for four consecutive years (from 2017 to 2020) by Parents World. The programme has helped hundreds of young heroes to maximise their mind power and brain potential through fun and multiple creative hands-on learning activities. Many parents saw their child's focus and engagement increase within several weeks of lessons, allowing IQ, Memory Power, Phonics, Language and Math abilities to develop
The neuroscience-based programmes offer braining training for six month olds and beyond. Through fun activities, a variety of skills are taught. Skills like thinking, listening, comprehension, absorption, processing, focusing, memory, high speed learning and most importantly the love for learning are nurtured in the child.
Key objectives of GLA are to optimise the whole brain, increase learning capacity to learn as well as strengthen characteristics such as creativity, concentration and memory. Through its holistic brain development programme, IQ, EQ, CQ, MQ are nurtured. Super Babes & Tots cater to 6 months to 3 year olds, Nursery & Kinder Heroes are for preschoolers and Primary Trail Blazers for the children above 6 years old.
Learn more about the age-based brain training classes from 6 months to 12 years here.
---
The Early Brain Academy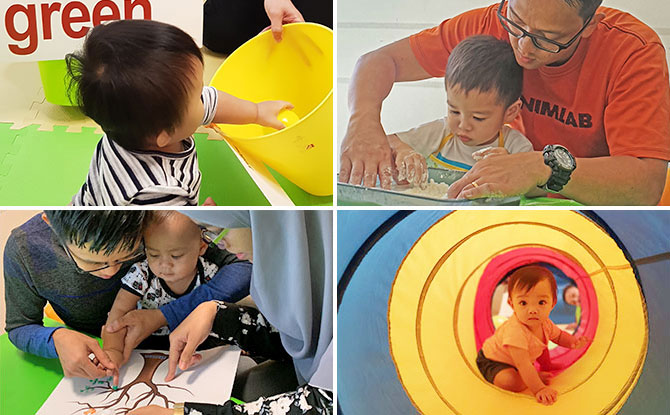 The Early Brain Academy is an established neurodevelopment centre which partners parents in nurturing their child's early development. With its proprietary P.I.E.S System methodology, The Early Brain Academy teaches parents how to create a conducive home environment for their child's optimal brain growth in the early years.
Programmes available include the High Achievers Academy for parents with children between 4 to 48 months, Blooming Joy for expectant parents and parents with newborns, and High Achievers Workshop for time-starved parents. Parents who have successfully applied the P.I.E.S. System through purposeful play find that their children do possess strong physical capabilities, high problem-solving abilities, and are able to relate to others easily.
Find out more about The Early Brain Academy and the P.I.E.S System here.
---
BrainFit® Studio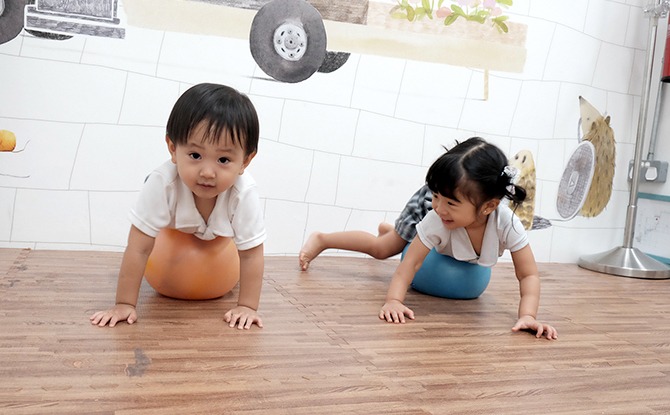 We all want a "fit" brain and BrainFit® focuses on training crucial pre-academic cognitive skills in five "brain pillars". They are: Motor (sensory-motor and coordination skills), Visual (visual learning and attention, Auditory (auditory memory and language skills), Focus (Concentration and impulse control), Emotions (self-awareness and resilience). Boosting of the brain pillars help with longer attention span and faster learning capabilities.
As a brain fitness specialist, BrainFit® offers programmes from 9 months to 99 years! Programmes are backed by research from Harvard, Stanford and MIT. The school also conducts personalised brain profiling and development of memory skills, attention span, processing speed and more. BrainFit® also runs a kindergarten using whole-brain methodology with proven results seen in our "faster-learning" preschoolers.
To find out more about the programmes for different age groups, visit this site.
---
I Love Learning
The love for learning is the most powerful tool in ensuring children's success in their learning journey. Not only does I Love Learning Achievement Center (ILLAC) ensure that children learn better and faster, they also develop children's love for learning so that they achieve excellence not just in school, but also in life. In each lesson, the ILLAC Programme stimulates children's executive functions before teaching them the concepts in the subjects they have signed up for, be it English, Mathematics or Science, so they can learn what they need effectively and efficiently.
Students in the ILLAC Programme learn more than Grammar, problem solving heuristics and science concepts, they also engage in activities that stimulate their executive functions so that they can process different information easily and creatively, and remember things better. All these lead to healthy self-esteem and improved communication and social skills, not to mention A-grades in any subjects they take with ILLAC!
The ILLAC Programme is designed for 3 different age groups, namely the Preschoolers, the Pre-Primary students, and the Primary to Secondary students. At each phase, students' executive functions are constantly stimulated for them to be able to learn what they need at an enhanced rate so that learning becomes faster and more efficient.
Check out more details about the programmes here.