Reservations will be required for entry to Sentosa's beaches during peak periods such as weekends and Public Holidays from 17 October 2020 onwards. Bookings can be made in advance at www.sentosa.com.sg/beachreservations from 10 October 2020.
Step-by-Step: Entry Process For Reservation-Only Beach Entry at Sentosa
Here's a quick step-by-step look at the reservation process for peak periods at Sentosa's beaches.
---
Step 1
Make beach entry bookings at www.sentosa.com.sg/beachreservations. Select the date of the visit, beach zone and the time slot. There are two time slots available: Morning, 8 am to 1 pm, and afternoon: 2 pm to 7 pm.
---
Step 2
On the day of visit, head to the Beach Entry Kiosk at the selected beach zone with the confirmation email. Guests may enter the selected beach zone anytime during the reserved time slot.
---
Step 3
The booking will be verified by the Beach Entry Kiosk staff.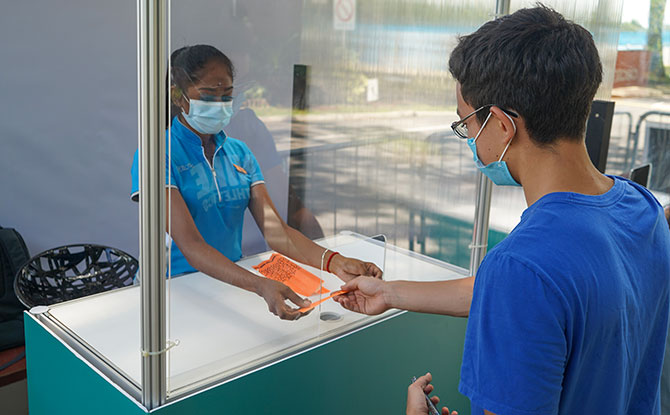 After successful verification of the booking, visitors will be issued with wristbands for admission into the selected beach zone.
The wristband should be kept securely fastened onto the wrist during the beach visit.
Beachgoers should use the safety rings laid out on the beach. These indicate spots for small groups of up to five to gather.