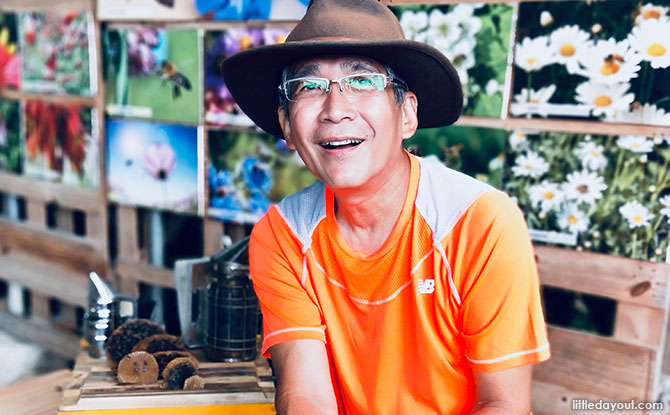 En route to the BEE AMAZED Garden, I had expected to be greeted by lots of buzzing and the sight of a fair few hives. The reality was a flower garden located in the depths of Lor Chencharu that was calm, serene, and above all, safe.
And you wouldn't expect anything less from a man like John Chong who exudes a calmness that immediately puts you at ease.
John dedicated 37 years of his life as an educator with the Ministry of Education (MOE). Following an illustrious teaching career, John made a big jump to becoming a beekeeper, and started BEE AMAZED Garden on 1 December 2017.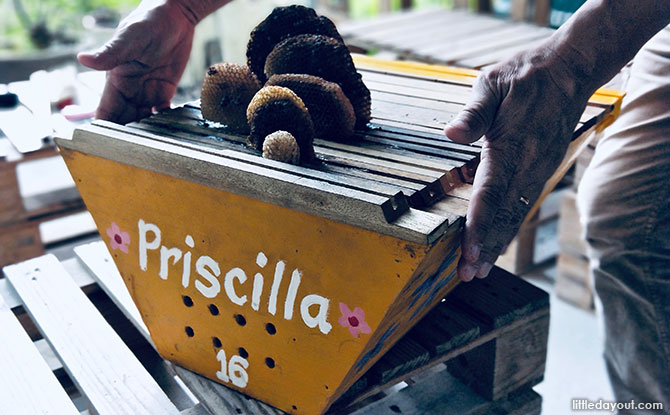 BEE AMAZED Garden marries John's teaching experience, and his love and passion for bees which he emphasises "are not here for honey production, but for education".
---
-- Story continues below --
"We have so much we can learn from bees – they're hardworking, methodical, and innovators at heart. Just look at how they're able to create honeycombs from nothing at all! At BEE AMAZED Garden, I remind visitors to celebrate life's little successes and take things one step at a time. With our two hands, we will be able to achieve great things, just like bees."
BEE The Change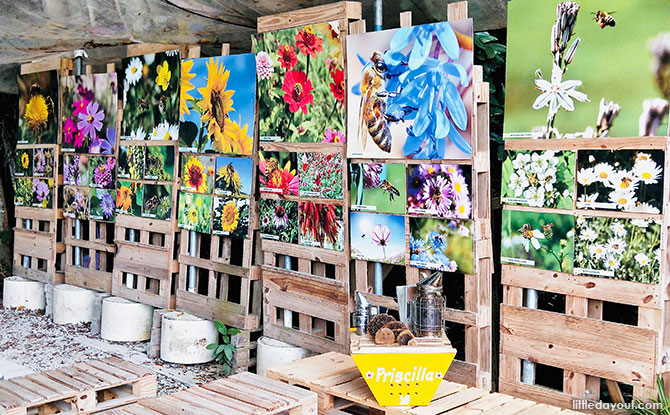 Since first welcoming Tanjong Katong Primary School's teachers to the Garden in 2017, John has enjoyed showing off his bees to everyone from preschoolers to home-schoolers, and most recently, senior citizens from the Chong Pang district, and the Corporate Social Responsibility team from homegrown shoe brand, Charles and Keith.
As he walked me through the Garden, John would constantly reassure me that it's perfectly safe to be around his bees, stingless or otherwise. He has of course been in situations where visitors – like primary school-aged children – are so afraid that they'd refuse to step into the Garden.
A change usually takes place when he takes them through his mesh observation gallery as they get to experience the bees up close and personal but at a safe distance.
In fact, shortly after sharing about his observation of his bees' orientation flights, we were able to witness first-hand an orientation flight! And to reinforce how safe it was to be amongst his stingless bees – that do not sting but may bite – John found his way to the heart of the action.
Moments like these make it all worthwhile as John works slowly but surely through the BEE AMAZED Garden to address the various misconceptions that the general public has of bees. John hopes that we will one day choose to live harmoniously with bees – which in reality indicate a thriving ecosystem – instead of calling on pest control at the sight of a bee hive.
My Honey
If you're a honey fanatic, you'll be happy to know that John also organises honey tasting sessions featuring My Honey, his range of honey specially brought in from Israel. Savour pure and raw honey from the Land of Milk and Honey that is malty with notes of cinnamon and chocolate, or sweet and citrusy for everyday enjoyment.
Although you aren't able to walk in to BEE AMAZED Garden to purchase John's honey on a whim, you can get your hands on My Honey online here.
BEE A Visitor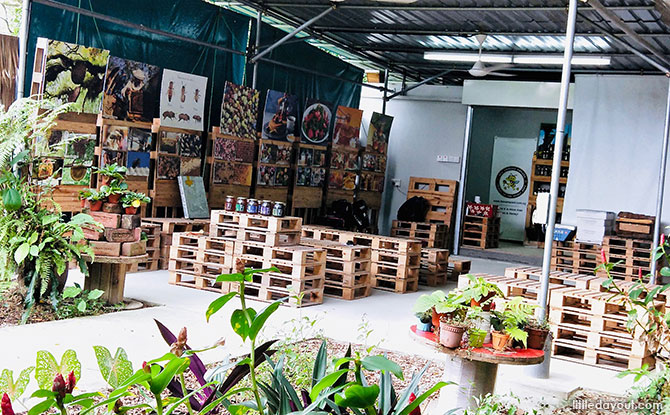 The best learning comes from being hands-on, and there's no better place to learn about – and from – bees than at BEE AMAZED Garden. I left the Garden with a newfound respect for bees, and thoroughly inspired by John's love for these little creatures.
If you're lucky like we were, a Queen Bee might just make a rare appearance for you!
To find out how John can customise a programme just for you and your family, go here.

BEE AMAZED Garden
Where: Kampung Kampus, 91 Lorong Chencharu, Singapore 769201
Website