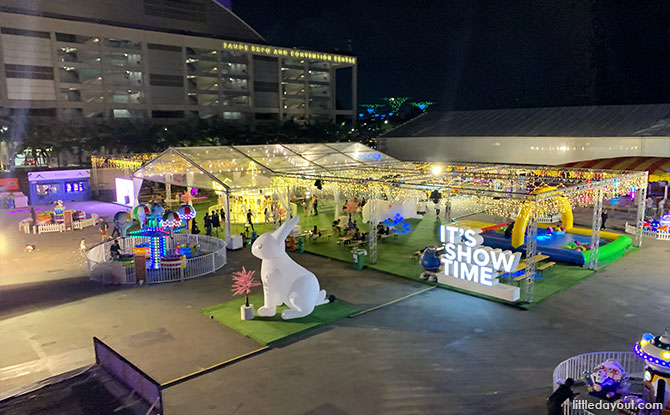 Rebranded from The Great Bay Fiesta, the Bay Spring Carnival is now on at the Bayfront Event Space till 29 January 2023 for the Lunar New Year.
---
Bay Spring Carnival
The event features over 30 Uncle Ringo carnival rides and games.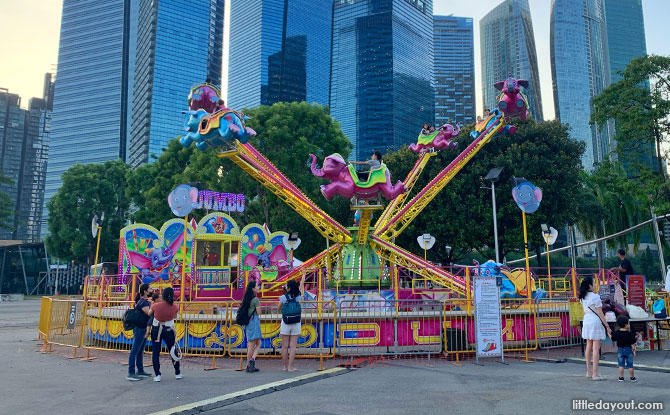 There have been new additions to the carnival rides with attractions such as the Meteorite — Uncle Ringo's signature ride.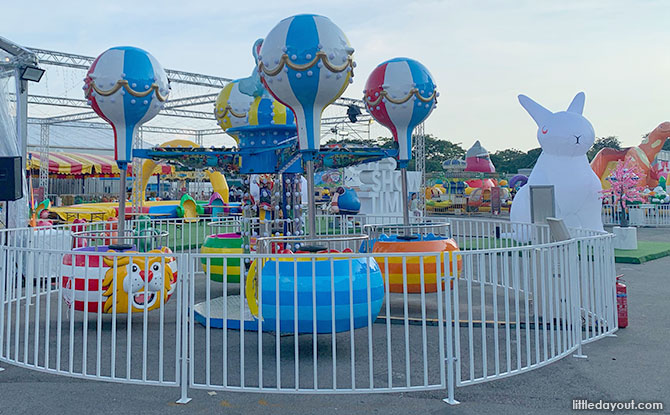 Younger carnival-goers can look forward to a great time on the Balloon Samba and Red Swing.
There are also three life-sized inflatable playlands at the carnival.
Look out for daily performances with talents like  Jeff Ng, Jason Yu, and veteran guzheng artist, Neo Sek Koon. Other performances lined up for the 2023 Lunar New Year celebrations include a string ensemble featuring harp, violin, gu zheng, and erhu performances.
There will be six curated food vendors at Bay Spring Carnival including a booth by Kin Hoi with their signature spicy chilli half-shelled cockles and more.
There will also be lion dance performances at 6 pm on selected dates – 13, 14, 15, 21, 22, 23, 24, 28, and 29 January.
---
Opening Hours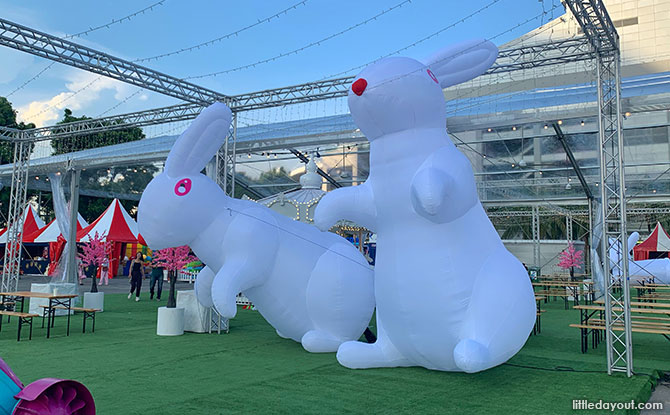 Bay Spring Carnival is open from 4 pm to 10 pm on weekdays and 1 pm to 10.30 pm on weekends.
On Chinese New Year's Eve, Day 1 and Day 2 (Chu-yi and Chu-er), the Bay Spring Carnival will have extended hours from 1 pm till 1 am.