Crank up your child's birthday party with a 3D cake that will be a conversational centrepiece. There are so many options to choose from nowadays, with home bakers and cake shops offering beautiful 3D cakes in Singapore for that touch of something special.
Here are our picks of 3D cakes in Singapore, featuring the chic, the lavish, the adorable, the simple, and the whimsical. From watercolour-ombre tiered wonders to boisterous character bakes, here are some cake choices to make that birthday party really shine!
Bakers and Bakeries Knocking It Out Of the Park With 3D Cakes in Singapore
---
nanatang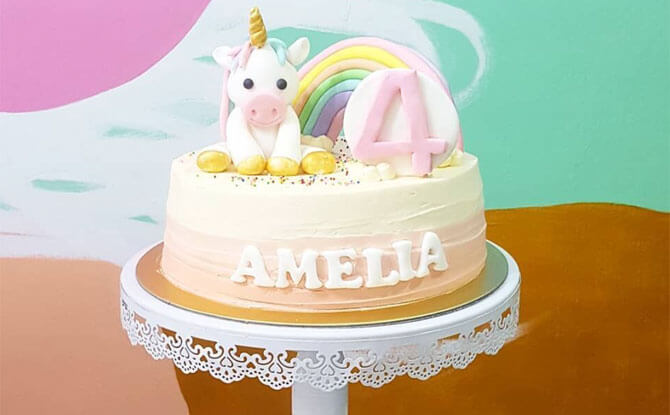 From delicate floral garden cakes piped with fresh buttercream, to dreamy 3D cakes for children's birthdays, nanatang has a wide repertoire when it comes to sweet goodies. Whether it's stunning multi-tiered cakes for grown-ups or highly personalised bakes for kids including cupcakes and cake pops, baker Serena Tang's sweet treats are as beautiful as they are yummy. Starting her online bakery in 2013, she has since opened a studio and bakehouse for workshops and insta-worthy cakes.
---
-- Story continues below --
nanatang
41 Kampong Bahru Road, Singapore 169358
nanatang.com
---
The Ugly Cake Shop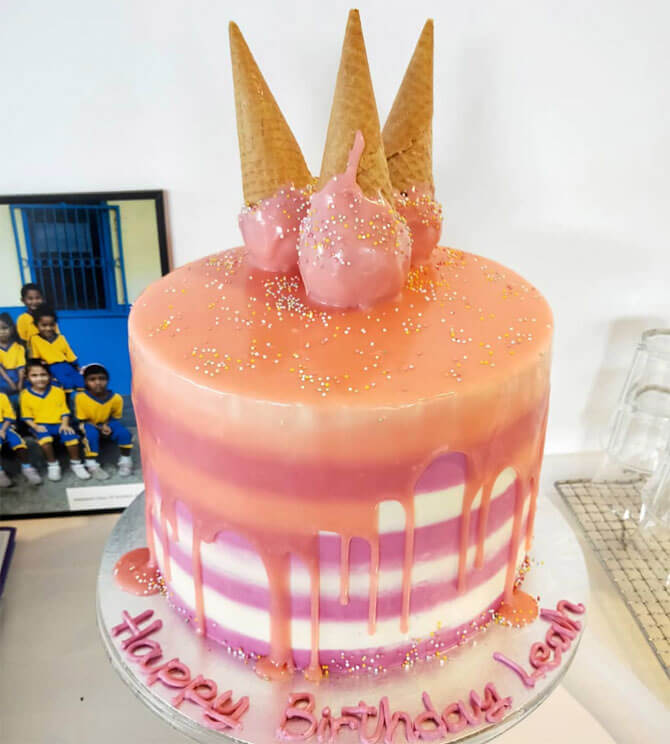 With a rather irreverent name that bucks the trend of beautiful cakes, The Ugly Cake Shop is a bakery cafe and online cake shop that uses quality ingredients. Expect good stuff like French cocoa, good butter, and all-natural flavour extracted from fresh fruit and other sources. For children, they use buttercream, articial dye (upon request) and icing printing.  There are a few 3D cakes to choose from, but not many, as they do not use fondant, artificial flavours, artificial colouring or gum paste. Profits from selling these cakes goes to buying food for hungry kids in Timor Leste – a sweet, sweet cause.
The Ugly Cake Shop
535 Kallang Bahru, Singapore 339351
uglycakeshop.sg
---
25grams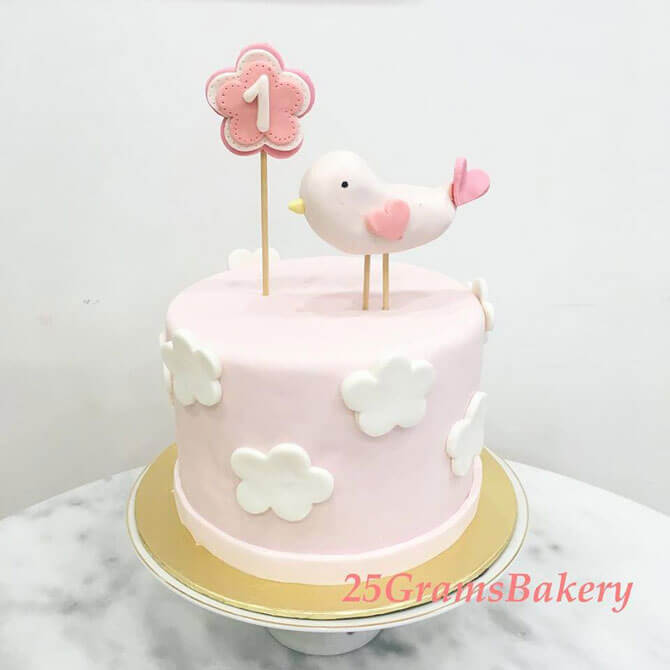 This bakery stands apart from the rest by with its rare offerings – allergy-free 3D cakes in Singapore and cupcakes. This is welcomed news for those with kids who have allergies, or who simply want a healthier option. 24grams is able to whip up customised 3D fondant cakes and cupcakes that are dairy-free, vegan and gluten-free. It's hard to get the texture right for allergy-free cakes, as they tend to be dry and crumbly. Their allergy-free chocolate cake is delicious – moist, has good bite, and not too sweet.
25grams
Aperia Mall, 12 Kallang Ave #01-14 Singapore 339511
www.25gramsbakery.co
---
Deco Chiffon
Welcome to the world of adorable fluffiness at Deco Chiffon, a homegrown home-based bakery which made its way around the globe as a viral sensation. Baker and cookbook author Susanne Ng has been featured in worldwide media such as Good Morning America, Tastemade and Mashable US for her gorgeous 3D chiffon cake creations. Susanne is rather busy with orders, so do book yours early!
Deco Chiffon
www.facebook.com/decochiffoncake
---
Jo Takes the Cake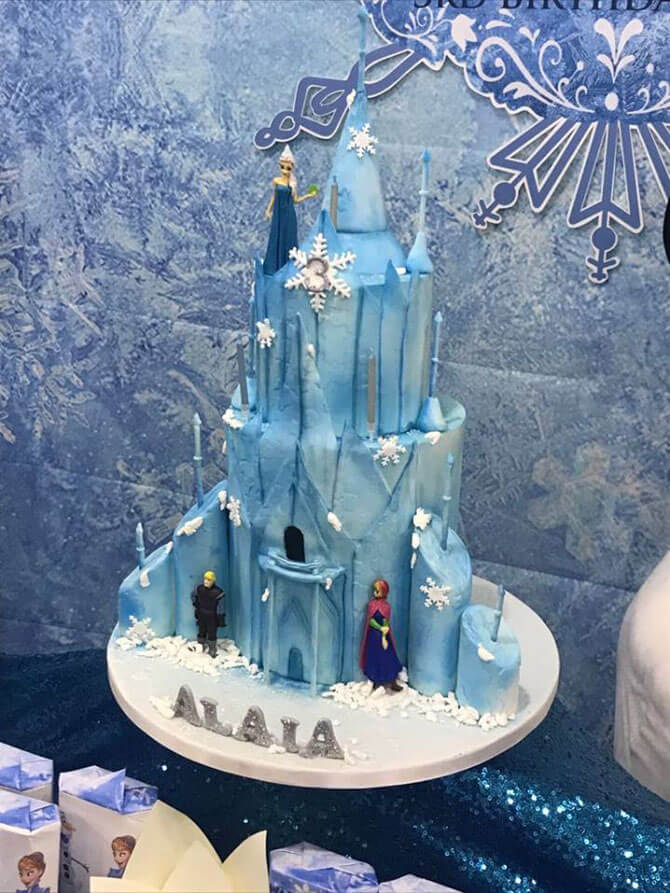 Make your celebration stand out with Jo Takes the Cake. Although her website states that she does not do 3D shaped cakes, her bakes are as 3D as it gets. Besides this majestic Frozen castle that will surely be the centrepiece at a little one's birthday party, Jo also makes other intricate larger-than-life cakes and even gorgeous multi-tiered cakes for grown-up celebrations too.
Jo Takes the Cake
www.facebook.com/JoTakestheCake
---
Little House of Dreams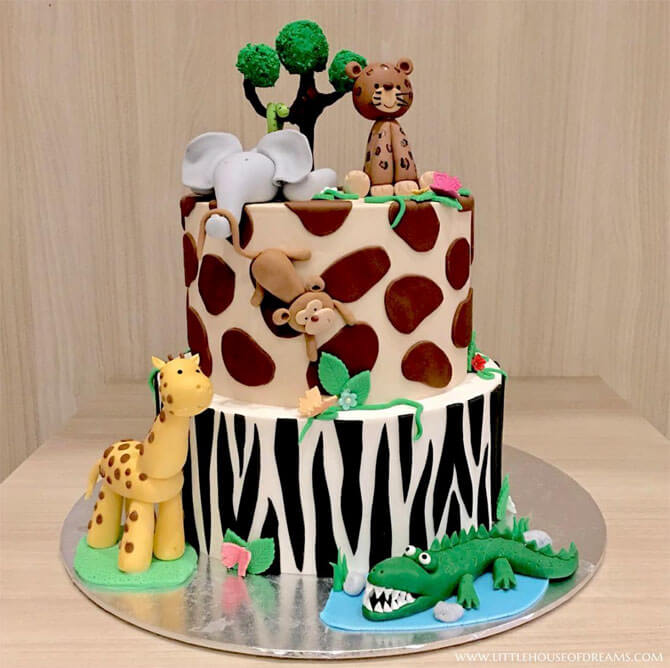 This homegrown bakery specialises in bespoke cakes and dessert tables. From an online store in 2008 to its first brick-and-mortar shop in 2012, bakery bistro Little House of Dreams has since made its home at Dempsey Hill. Their bespoke bakes include 3D cakes like dreamy creations (hot air balloons, carousels) and cute designs (colourful animals, trains), as well as customised cupcakes, dessert table packages, and even smash cakes.
Little House of Dreams
Block 8 Dempsey Road #01-14, Singapore 247696
www.littlehouseofdreams.com
---
Joannalyn Bakes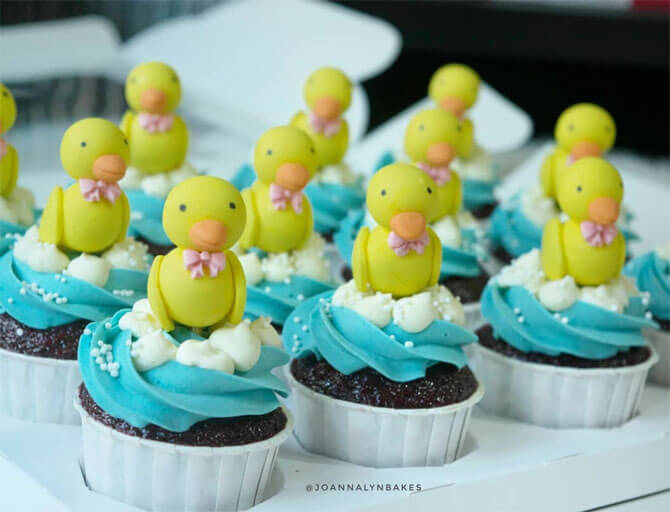 Home baker Joannalyn's creations are adorable and whimsical – just perfect for kids' celebrations. Joannalyn Bakes also offers healthy options like sugarless, butterless cakes, so be sure to ask her about these. From buttercream decorations to fondant artwork, the sky's the limit.
Joannalyn Bakes
www.facebook.com/joannalynbakes
---
Monice Bakes
From a hobby that grew into a business, Monice Bakes now whips up sweet treats like cupcakes, cookies and customised spongy-soft buttercream and fondant cakes for special occasions. Up the ante with an artfully decorated dessert table. Ask for less-sweet options and discuss your dream design with Monice.
Monice Bakes
www.monicebakes.com
---
Bloomsbury Bakers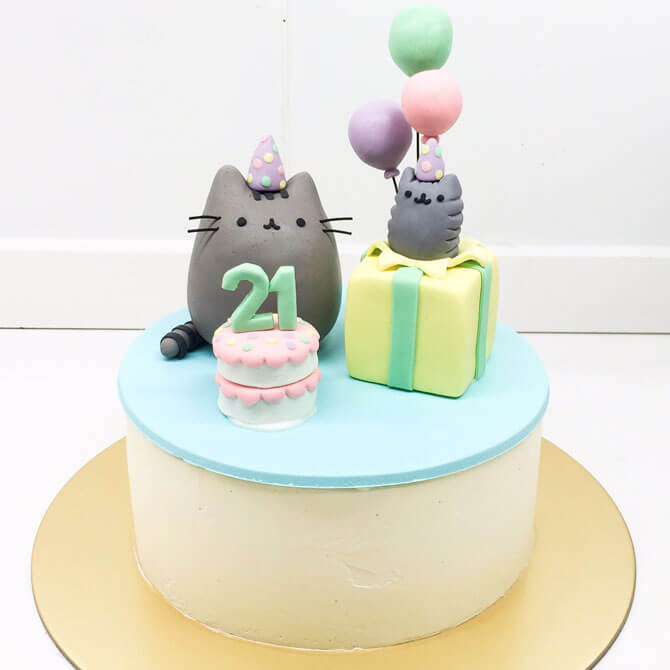 Both adorable and sophisticated, Bloomsbury Bakers' cakes are a visual treat. Their signature marbled-watercolour look, combined with pastel 3D fondant, offers good middle ground for parents who do not want loud, over-the-top cakes. But don't worry, they still make vivid, colourful cakes for children who love them, too! Whether it's 3D cakes in Singapore you are looking for or buttercream cake, Bloomsbury can do it for you – and even whip up a smashing dessert table as well.
Bloomsbury Bakers
Blk 30 Bendemeer Road #01-889, Singapore 330030
www.bloomsburybakers.com
---
Flair Cakes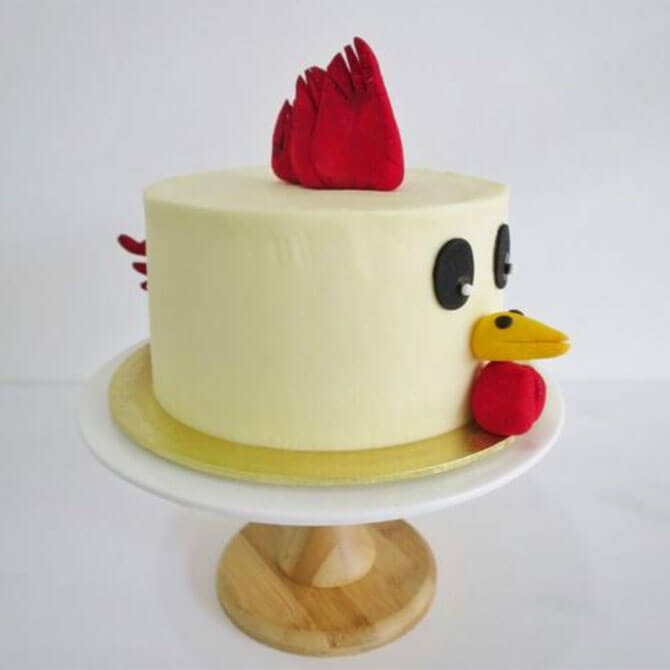 Specialising in cute 3D animal and pretty unicorn bakes, Flair Cakes is a good choice for those who don't want to take the fondant thing too far. Plus, they offer savoury and local treats as well, like steak and stout pie and "pang susi".
Flair Cakes
45 Telok Blangah Drive #01-163, Singapore 100045
www.flaircakes.com
---
Susucre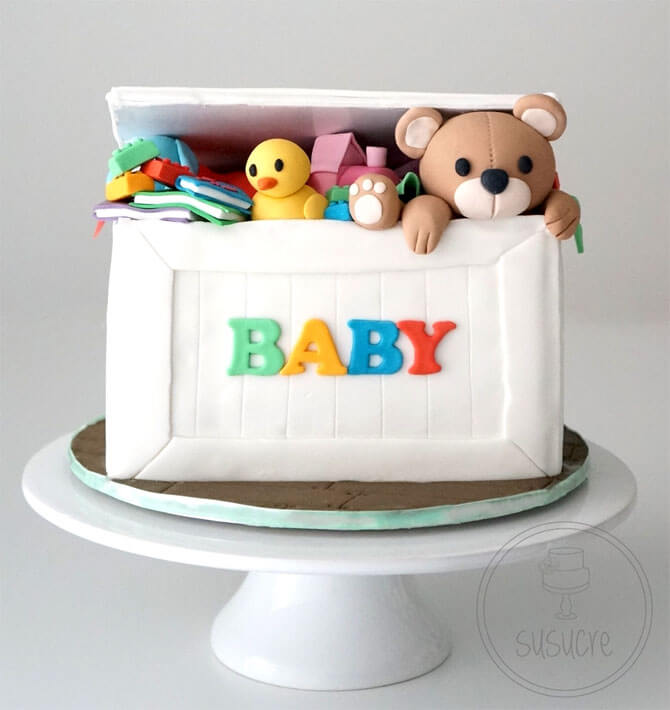 The people at Susucre can create a personalised design for you, if you have a specific theme in mind. From 3D cakes like Cookie Monster, to a cement mixer, or a giant bowl of ramen, they will pull out all the stops for you. Bold and creative, their good-looking cakes are fun, fun, fun.
Susucre
7 Jalan Pinang, Singapore 199139
susucre.net
---
Edibles Bake Shop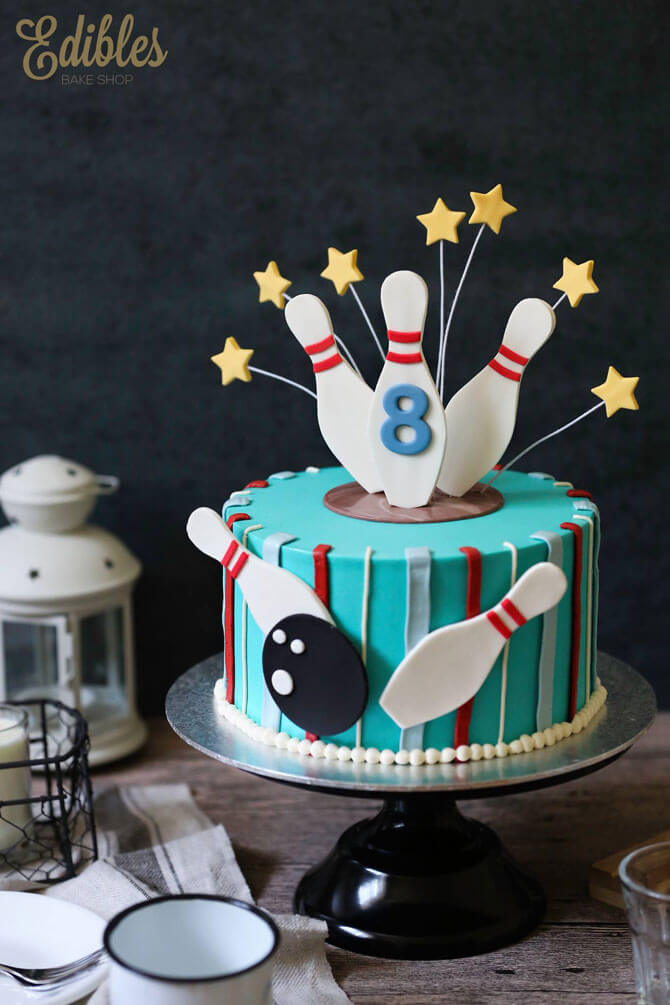 From chic ombre-watercolour cakes to giggly 3D fondant cakes, and even rustic bakes, Edibles Bake Shop's creations are tastefully designed and artfully handcrafted. These 3D cakes in Singapore are utterly instagrammable.
Edibles Bake Shop
www.facebook.com/EdiblesBakeShop
---
Spiffy Cake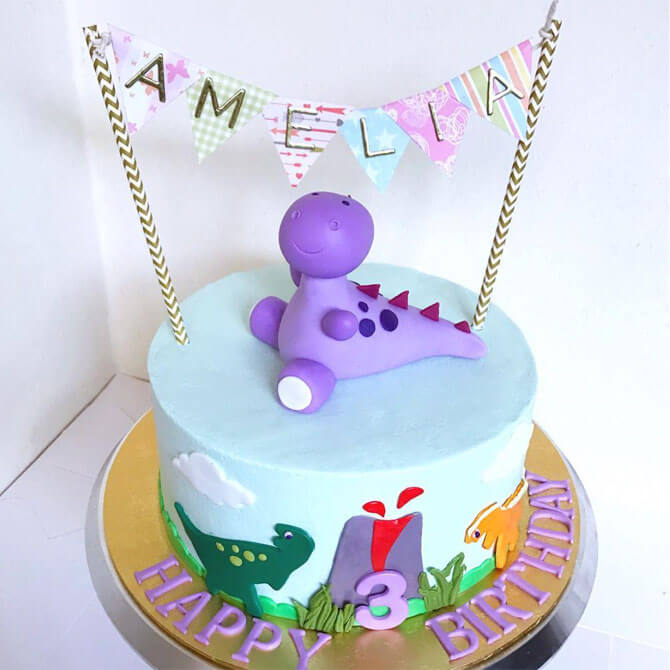 A self-taught baker and buttercream specialist, Regina whips up delicious treats that are pretty to look at. Spiffy Cake's beautiful buttercream flower decorations and brilliant 3D fondant designs are a welcome addition to any party.
Spiffy Cake
www.instagram.com/spiffycakes
---
Seraphina's Cakes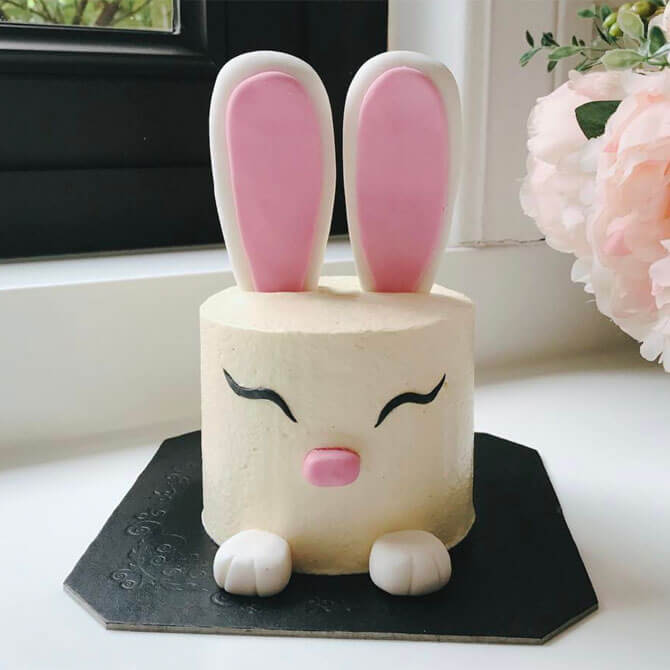 Set up by mum-of-two and former actress-model May Wan, Seraphina's Cakes turns out chic bakes and pretty cakes for grown-ups and kids. Think buttercream flowers, galaxy cakes, and dreamy 3D cakes with a touch of playfulness.
Seraphina's Cakes
www.facebook.com/seraphinacakes