Running out of ideas for memorable and useful gifts you can get for a newborn bub? You're probably not alone.
Clothing sets with onesies and beanies are well and good, but they're also rather conventional. And big packs of diapers, though undoubtedly practical, are a little prosaic.
---
Newborn Gift Sets
Not to fret. Here, we round up some newborn gift sets that tick all the boxes in terms of looks, quality and handiness.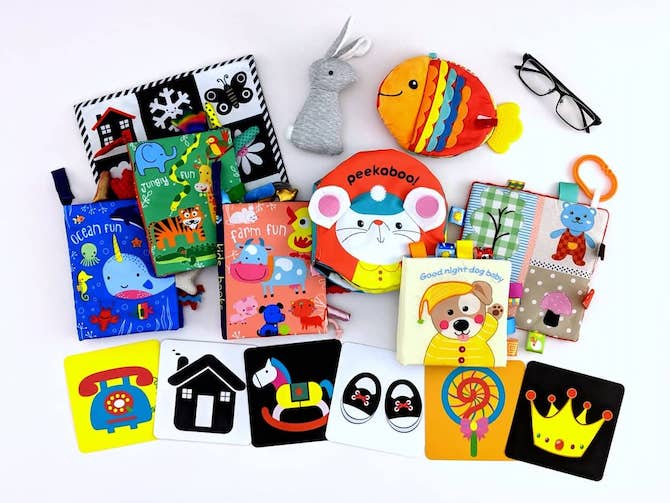 Introduce baby to the world through these six colourful cloth books and two decks of high-contrast learning cards. There's also a cute rabbit rattle, crinkle activity cloth and baby newspaper to stimulate the senses.
---
Featuring lovely illustration, this child-safe dish set made of bamboo is lightweight, easy for small hands to handle and encourages self-feeding further down the road.
---
Give baby a soft, fluffy little bestie that's always there to provide company and ease him or her into dreamland. Top up an extra $10 and you can personalise the blanket with baby's name at the corner.
---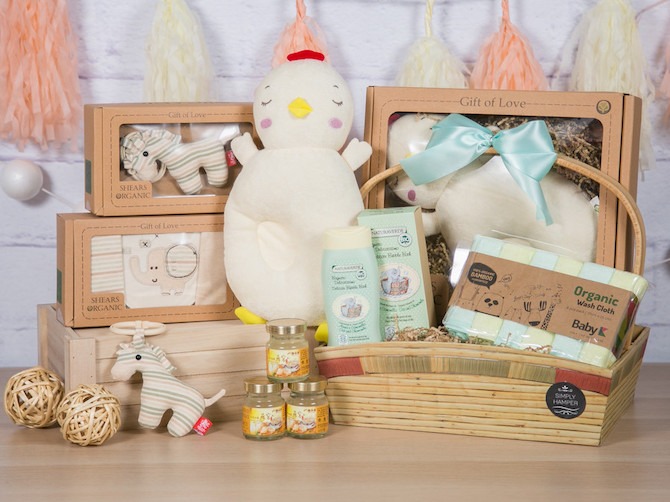 Packed with lots of organic products that baby can use on a daily basis, such as body wash, a head-shaping pillow, bibs, washcloth and a toy. Mummy gets a bit of pampering too with three bottles of birds' nest.
---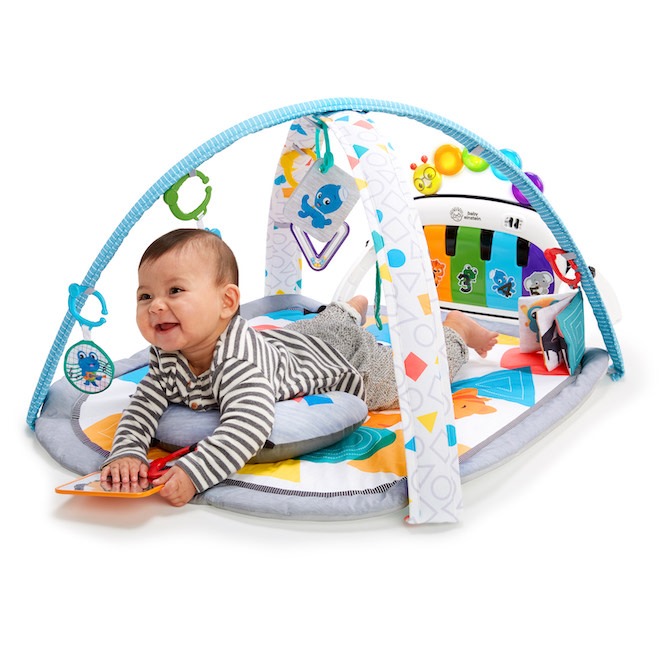 Help baby discover sounds and music from an early stage. This activity mat features over 70 sounds and activities, and more than 25 minutes of music. There are seven detachable toys including the Magic Touch piano.
---
Made of 75% cotton, these hooded towels are a good size for bundling up after a bath or swim. The material is highly absorbent but keeps baby warm.
---
This bundle consists of a 100% cotton bib with bubble tea print and a 100% food-grade silicone teether with clip. There's a wide range of teether designs to choose from, such as bubble tea, gem biscuit and sushi.
---
Soft, safe and practical, this set contains two swaddles, two bandana bibs and one kimono-style onesie – all made from organic cotton muslin. Bonus: you can have baby's name embroidered on the bibs.
---
This natural rubber teether toy has reached near-iconic status. With this set, baby also gets to enjoy a Sophie la girafe early learning book that stimulates the five senses and an easy-to-grasp rattle designed for little hands.
---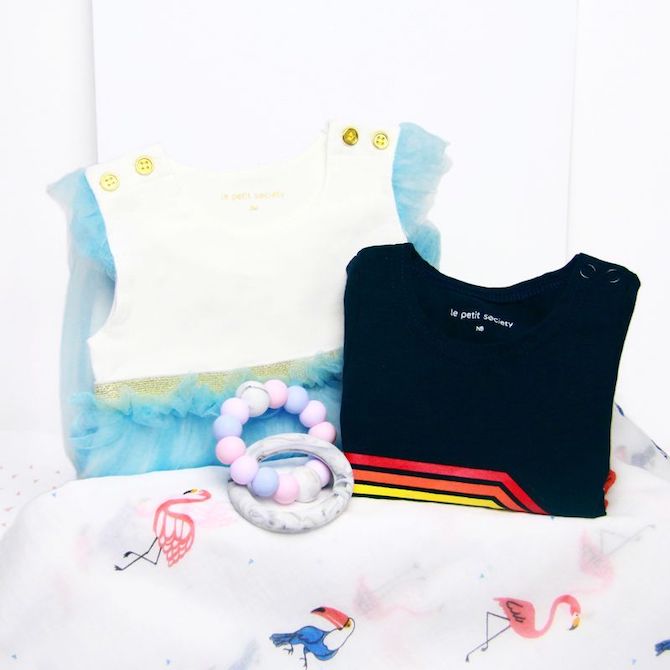 A dreamy clothing set for baby girls, this comprises a charming blue bubble dress (perfect for first parties), a dark navy romper with rainbow print, an organic muslin swaddle and pastel-and-marble hued silicone teether.