At the Lakeside Field, at the northern end of Jurong Lake Gardens, two rows of signboards stand like an army of tents pitched beside the pathway. Written on them are nature-inspired words of poetry and, together with the pictures that accompany them, make up the art installation ramble on: poems by madeleine lee.
---
ramble on at Jurong Lake Gardens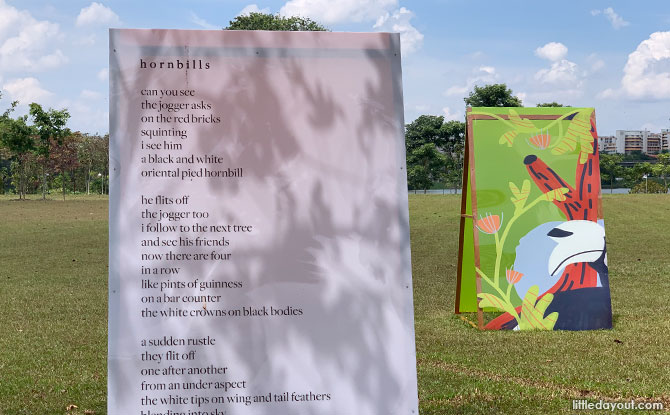 This selection of poems draw on nature for inspiration, enlivening imagery found in the space such as Jurong Lake Gardens. Raintrees and hornbills feature prominently in Lee's words.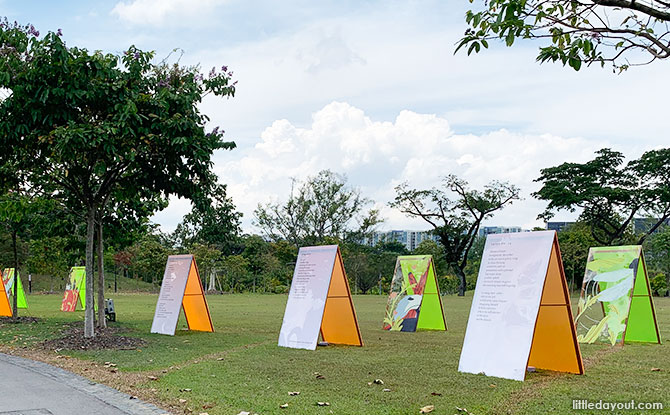 To hear them spoken, there is an audio track available on Spotify where actress Karen Tan reads them aloud accompanied by a soundtrack by sound designer Philip Tan.
There was another way to experience ramble on: poems by madeleine lee by picking up a kit based on the installation and go on a self-guided tour around Jurong Lake Gardens to discover its plants and creatures. These kits have been fully redeemed.
---
Art in the Park
Around Jurong Lake Gardens, other art installations can be seen too.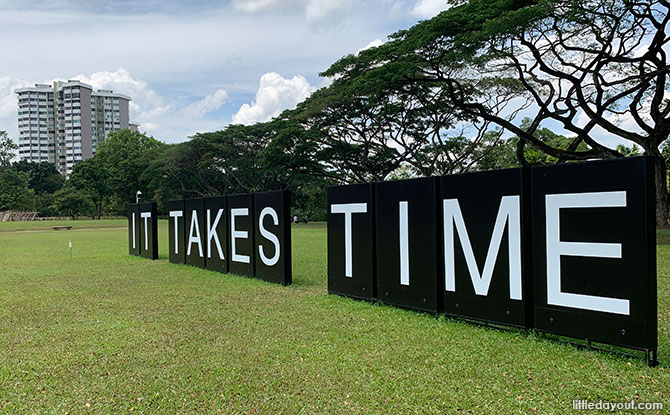 It Takes Time is a work by Robert Zhao which represents the passage of time by tracking the growth of a young tree at Jurong Lake Gardens over 11 months with a series of light boxes.
When a Tree Becomes a Forest is made up of 195 wooden structure in the shape of the Chinese character for wood. It is representative of the collective strength found in community, as well as the interconnections between people and nature.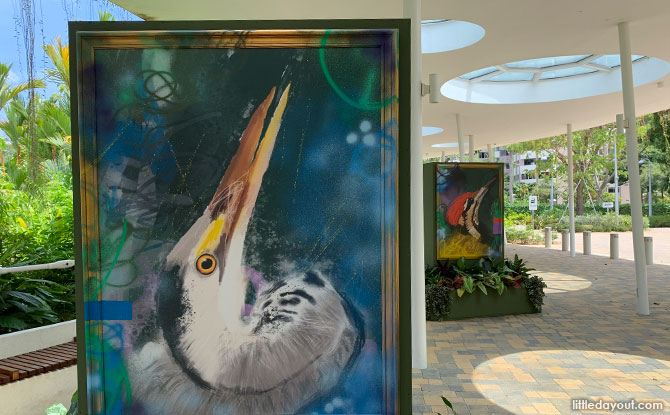 Band of Four is a display of art at the north entrance of Jurong Lake Gardens. The four images show birds that can be found at Jurong Lake Gardens and invites the rediscovery of nature.
So, look out for the intersection of nature and art the next time you pay a visit to Jurong Lake Gardens.
Or, if the kids just wish to have a spot of fun, pay a visit to the Forest Ramble playground and ramble on!