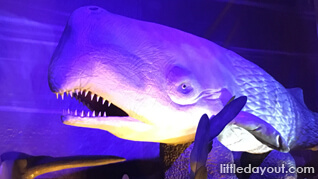 Animatronic models of 14 prehistoric marine creatures and two present-day sea animals are now on display the Annexe Hall, Science Centre Singapore as part of a new exhibition, Monsters of the Sea.
Running from 30 October 2015 till 28 February 2016, highlights of the exhibition include animatronic models of a Mosasaurus, a sea monster that ate other marine reptiles and even dinosaurs, and Elasmosaurus, a marine creature that had a long neck and long, thin teeth to grip fish. There is also a model of Megalodon, a shark grew up to 17 metres long and fed on whales. Modern day sea creatures represented in the exhibition include the Great White Shark and Whale Shark.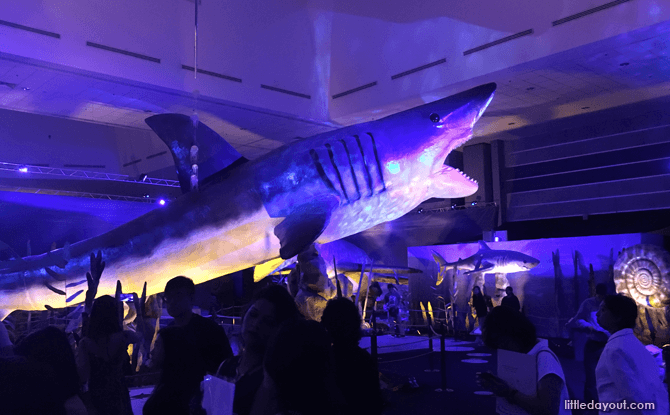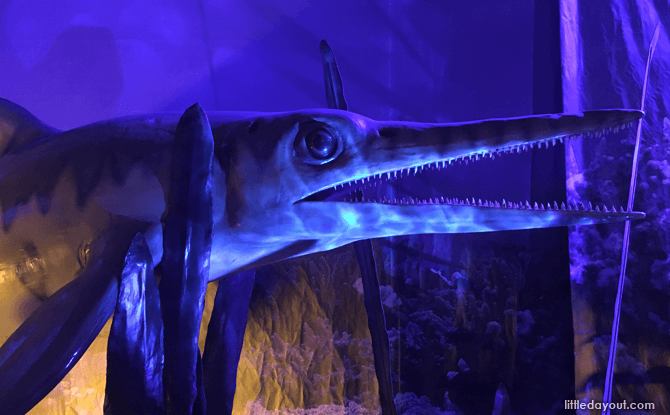 The exhibition is presented by Science Centre Singapore in partnership with MediaCorp VizPro International, Dezign Format Singapore and Aurea Exhibitions.
Tickets for Singaporeans and PRs are priced at $20 for an adult ticket and $16 for a child ticket. Admission tickets for others are $25 and $20 for adults and children respectively.
Tickets to Monsters of the Sea exclude admission to Science Centre Singapore.