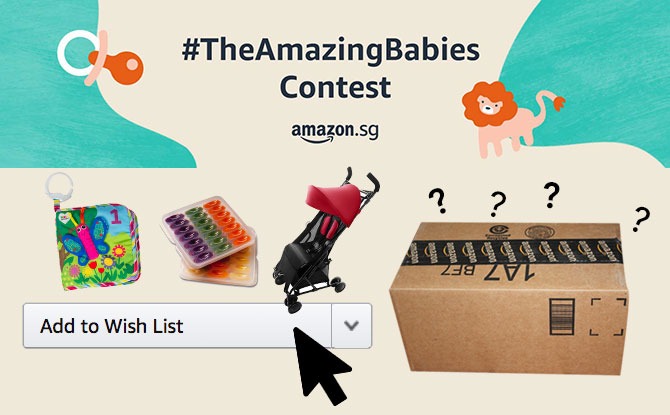 Babies are such tiny miracles and bundles of joy. Everyone can definitely agree on how their little coos, yawns, stretches, tender cheeks and miniscule fingers and toes are so mesmerizing. Amidst these extraordinary times, Amazon Singapore wants to celebrate the amazing babies born this year in Singapore with the #TheAmazingBabies contest. From now till July 2020, Amazon Singapore is giving away mystery boxes with up to $600 worth of goodies to five lucky winners each month.
---
One-Stop Shopping at Amazon.sg
You're probably no stranger to Amazon.sg which was launched last year. Whether you are shopping for toys, household items, books, or the latest gadgets, you will find it on Amazon.sg because there are millions of products at everyday low prices to choose from.
As for mummies and daddies, Amazon.sg is also your go-to place for baby products in Singapore. With an extensive selection of items, from a sturdy and breathable baby carrier, to a newborn bather, to an exersaucer, parents can easily search for (and find) everything they need for their little ones and themselves from the comfort of home.
---
-- Story continues below --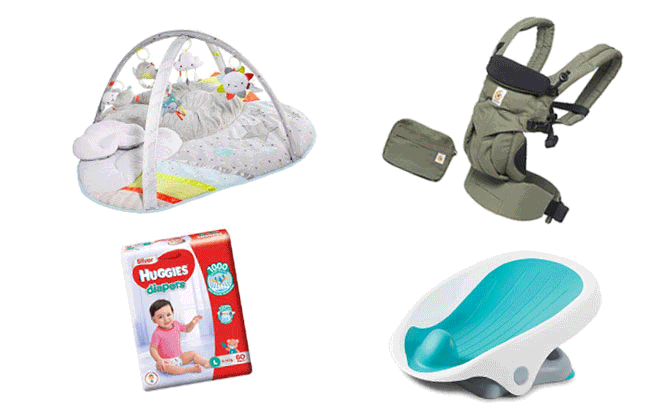 We love how a myriad of options are available with a single search, as well as suggestions of similar products for easy comparison across the desktop browser, mobile browser and the Amazon Shopping app. What makes things even better is how you can get your items within two to three days for any domestic orders above $40.
And if what you are looking for is not available for local delivery, you can seamlessly tap into the global store and have your desired item conveniently shipped internationally to your doorstep.
---
#TheAmazingBabies Contest – Mystery Boxes Worth up to $600 to be Won
For the #TheAmazingBabies Contest, Amazon Singapore will partner with a different influencer each month. For June's contest, the influencer is TV presenter and actress, Nurul Aini.
All you have to do is create an Amazon.sg wish list and share it in the comments section of Nurul Aini's Instagram post about #TheAmazingBabies Contest. The top five entries with the most likes get to win one mystery box each! You can also check out her story highlights to learn more about the contest.
---
Amazon.sg Wish List: For All Your Shopping And Gifting Needs
What is an Amazon.sg wish list, you might ask? It is a unique function to bookmark your favourite items or even to easily compare between different items and decide which to buy later.
It can also be used to create gifting lists for special occasions like a baby shower or birthdays or even wedding registries. You can share the list with friends and loved ones so that they can easily purchase the items you need and deliver it straight to you.
Here's a quick guide to creating a wish list for the contest: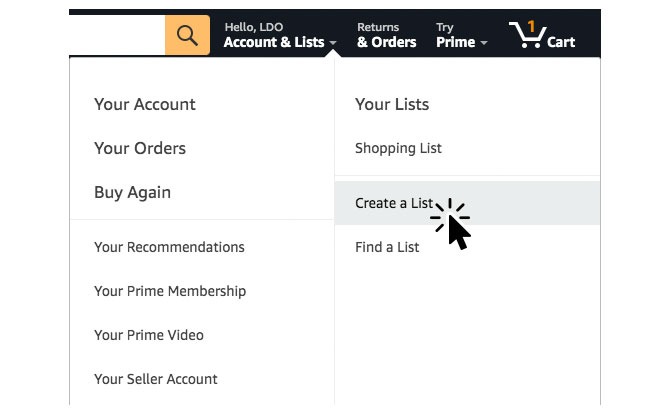 Click on the "Account & Lists" menu at the top right hand corner of an Amazon.sg page.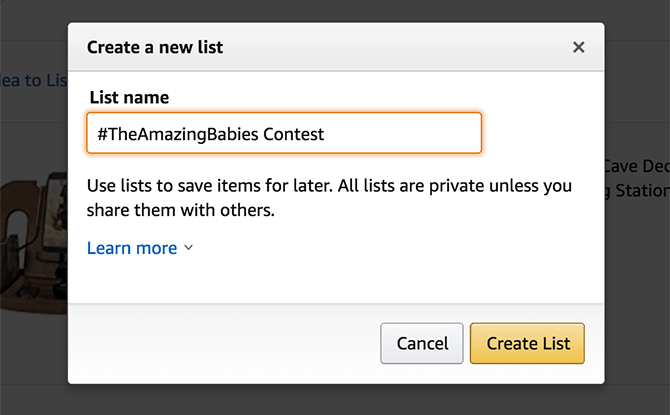 Select "Create a List" and name your list "#TheAmazingBabies Contest".
Browse from this wish list here and add your favourites to your own wish list.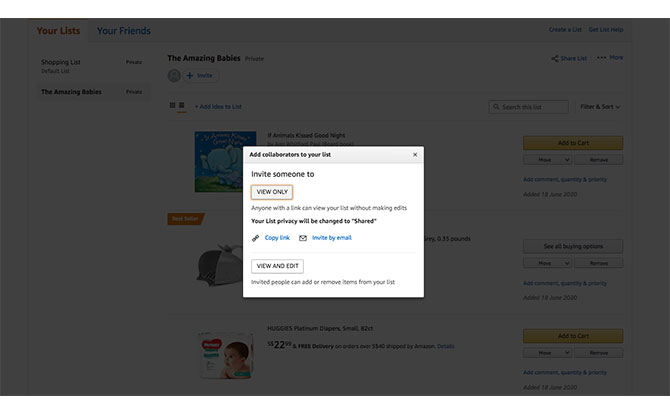 Once you have created your wish list of baby items, share the link as a comment on Nurul Aini's Instagram post before 9 July 2020. Make sure you get your family and friends to like your comment! The full contest terms and conditions can be found here.
---
Convenient Shopping and Entertainment in a Single Tap
If you already enjoy the shopping and convenience on Amazon.sg, you might want to check out all the additional perks that comes with being an Amazon Prime member.
There's Amazon Prime Now, which provides free 2-hour delivery on tens of thousands of everyday essentials, groceries, common household items, local favourites and more on orders over $40.
You can also ensure your (or your children's) entertainment needs are well met with unlimited access to Amazon Prime Video's award-winning movies, TV series and cartoon shows.
But if you're still deciding whether to be an Amazon Prime Member, here's your chance to get free access to some of these entertainment offerings just for this period. Amazon Singapore wants to make your stay-home time more bearable and has made a selection of family-friendly shows for free streaming on Amazon Prime Video including shows like Pete the Cat, The Stinky Dirty Show and Little Big Awesome. There is also a collection of audio books you can listen to for free on Amazon Audible, including titles like Winnie the Pooh, The Reluctant Dragon, Harry Potter and classics like Moby Dick.
---
Take Part in #TheAmazingBabies Contest Today!
Amazon Singapore truly allows you to fulfil all your shopping and entertainment needs from the comfort of home.
All the best if you're taking part in the #TheAmazingBabies contest! We hope you'll be one of the lucky parents walking away with the mystery box worth up to $600.
Good luck!
This feature is brought to you by Amazon Singapore.
This story contains affiliate links. This means we earn a small fee if you purchase something through a link from our website. There is no additional cost to you. This helps to support Little Day Out and keeps us going.