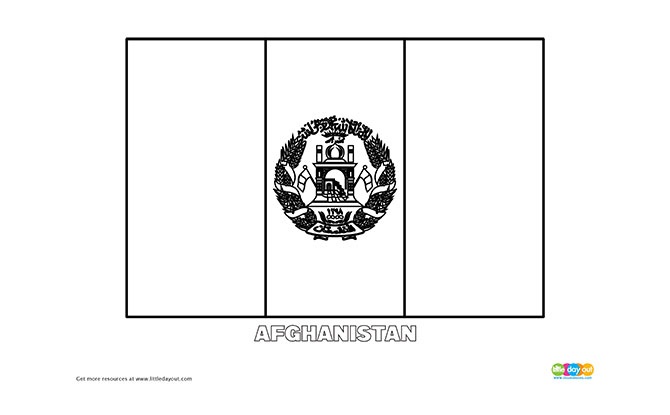 Download Free Afghanistan Flag Colouring Page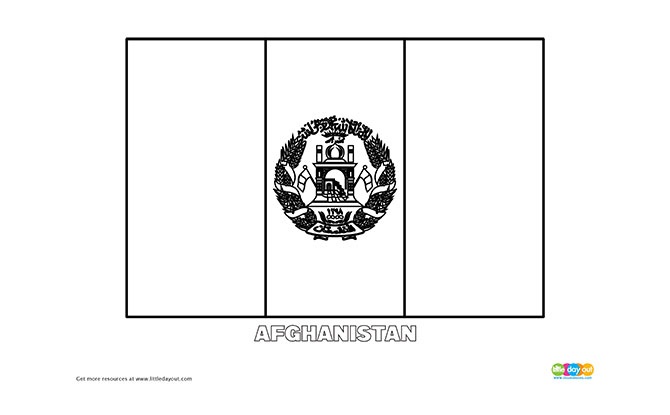 Download the free Afghanistan Flag Colouring Page.
---
Afghanistan Flag
The Afghanistan flag prior to August 2021 had the following features the national emblem of Afghanistan which is a mosque with pulpit and flags on either side.
Above the mosque are Eastern Arabic numerals for the solar year 1298, which is 1919 in the Gregorian calendar. This is the year of Afghan independence from the United Kingdom. The image is circled by a border consisting of sheaves of wheat on the left and right.