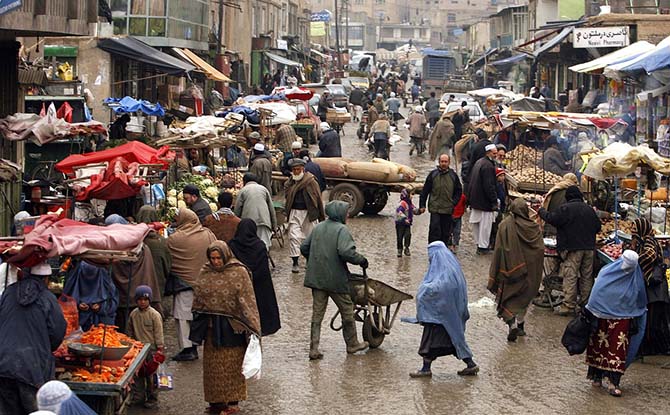 Afghanistan is a country in Central Asia. It is probably best known because of all the conflicts that have taken place in the country. This is a situation that persists even till today. The country has a long history and there are many interesting facts to know about Afghanistan for kids.
---
Interesting Facts about Afghanistan for Kids
Physical geography
Afghanistan is a landlocked country located in South-Central Asia.
The capital of Afghanistan is Kabul which is also the largest city in the country.
---
-- Story continues below --
The size of Afghanistan is approximately the size of Texas in the United States of America.
There are both snow-covered mountains and deserts in Afghanistan.
The countries bordering Afghanistan are Pakistan, Iran, China, Tajikistan, Uzbekistan, and Turkmenistan.
---
History
Alexander the Great once ruled over the region that is present-day Afghanistan.
The current borders of Afghanistan were set in the late 19th century.
The silk route between China and Europe ran through parts of Afghanistan.
---
People
The people from Afghanistan are called Afghans.
Afghanistan is a multilingual country in which two languages – Pashto and Dari Persian – are both official and most widely spoken.
Dari is the official name of the variety of Persian language spoken in Afghanistan. It is also referred to as the Afghan Persian.
Pashtuns is the dominant ethnic group in Afghanistan and they speak Pashto as their first language.
The main religion in Afghanistan is Islam.
Before Islam became the main religion of Afghanistan, there was both Buddhism and Zoroastrianism in the country.
The currency of Afghanistan is called the Afghani.
---
Landmarks
A famous places in Kabul is the Gardens of Babur.
The Minaret of Jam is a famous landmark found in the Ghor province of Afghanistan.
---
Food
The national dish of Afghanistan is Khulab Pulao. It is a rice dish that includes vegetables, nuts and meat.
---
Culture
The national game of Afghanistan is Buzkashi. It involves having to ride on a horse and catch a goat.
In the Citadel of Herat in Western Afghanistan, poets meet to share their latest works.