In the daytime, Wayang Spaceship by Singaporean artist Ming Wong looks dormant and simply reflects the movements around Tanjong Pagar Distripark. However, in the evening when dusk falls, the spaceship is activated through an array of light, sound and moving images, evoking the colours of Chinese opera scenes and costumes from a distant space and time.
---
Wayang Spaceship at Tanjong Pagar Distripark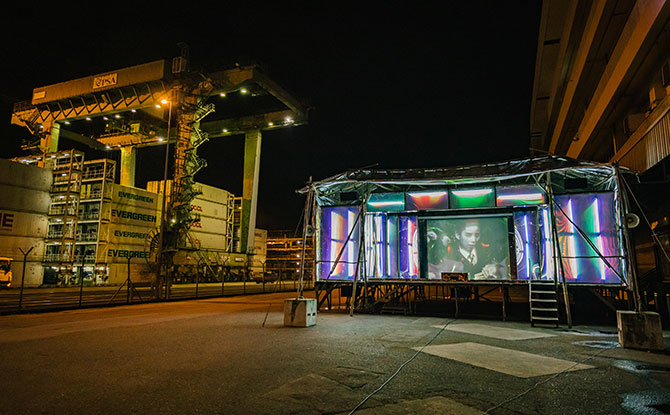 Commissioned by The Everyday Museum, the Singapore Art Museum's initiative to take art to shared spaces across the island, Wayang Spaceship is a reimagining of the mobile Chinese opera wayang stage.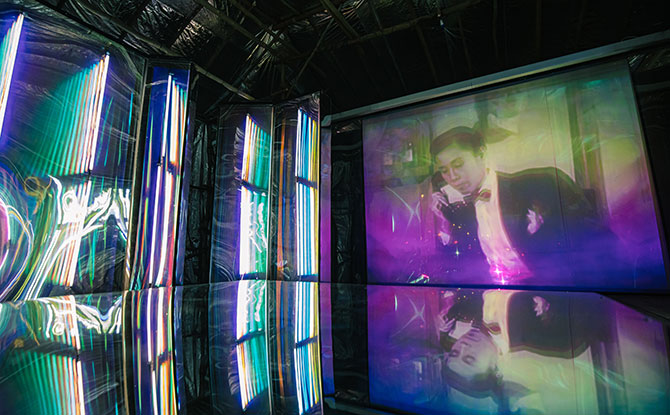 The mixed-media installation reflects on the history of Chinese opera and explores the human condition through the figure of a time-travelling scholar-warrior.
With its location by the seaport at Tanjong Pagar, Wayang Spaceship ponders the questions "Does technology drive history?" and explores Singapore's connection with the sea and technological advances.
---
-- Story continues below --
The Wayang Spaceship will evolve over a two-year period featuring a range of performances and access programmes.
Also at Tanjong Pagar Distripark are two other public artworks. These are The Oort Cloud and the Blue Mountain: Edition Tanjong Pagar Distripark (2022) by Hazel Lim-Schlegel and Andreas Schlegel, in collaboration with neuewave, and Creatif Compleks (2018/2022) by Michael Lee.
---
The Everyday Museum
The Everyday Museum will also be developing an annual line-up of art commissions and programmes. This will culminate in the launch of a quadrennial International Public Art Festival, which will feature a constellation of themed programmes, including large-scale projects and artistic interventions in public spaces, activation of sites and communities through a series of live events and participatory activities.
In the months ahead, members of the public can look forward to two public art trails in the Tanjong Pagar district and along the Rail Corridor.