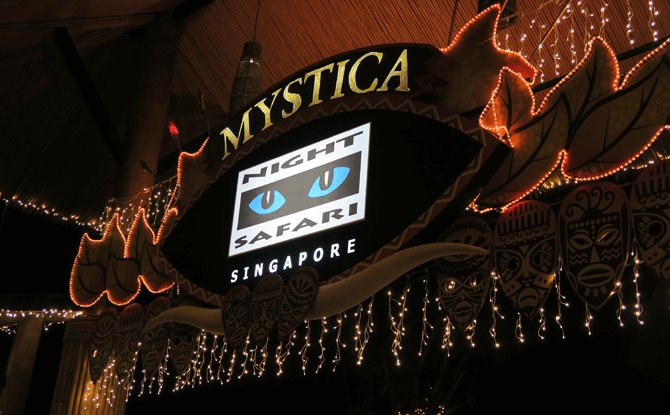 If you're considering an adventure for the year-end holidays, why not consider an outing at the Night Safari? From next Friday till the 20th of December, the wildlife park will be transformed into a magical wonderland complete with dazzling lights and fairy-like creatures. And, there will be a special quest with lovely prizes to be won.
An Evening of Mystica
Members of the media were treated to a sneak preview of the festivities, and Little Day Out presents the highlights of the evening: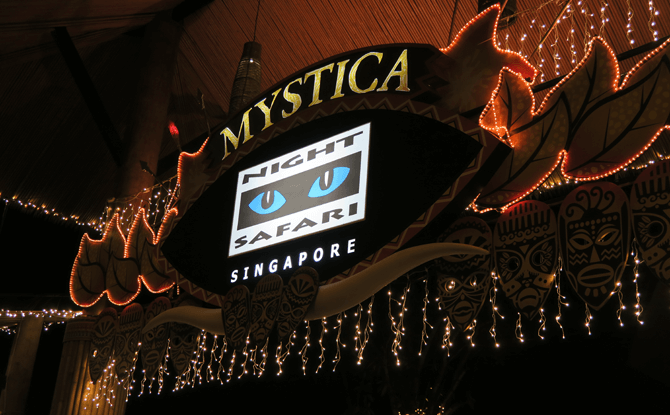 Mystica 2014 transforms the Night Safari into a wilderness wonderland with its spectacular light displays and enchanted fairy folk.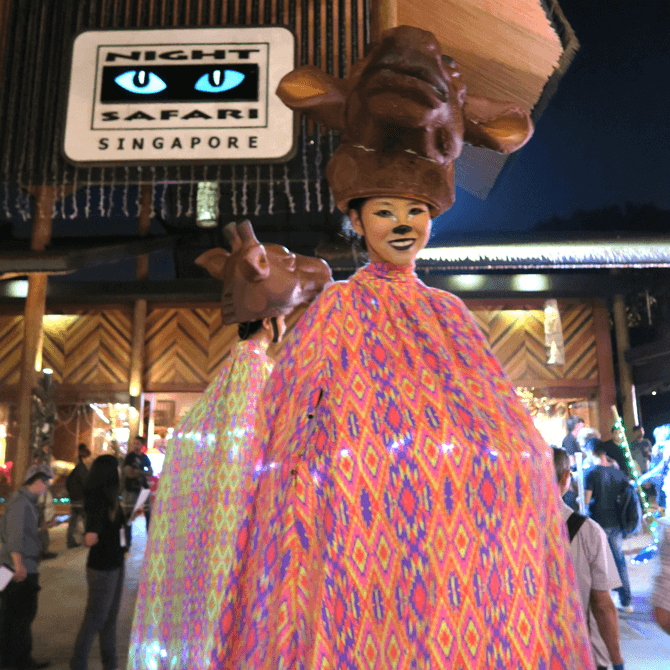 The mystical creatures were there to extend us a warm welcome.

And these lovely "Jumparoos" kicked off the evening with their fanciful footwork.
We were then whisked off on an enchanting tram ride. Lit signboards are found all over the park, and on Fridays and Saturdays, don't be surprised if you catch a glimpse of a mystical creature or two.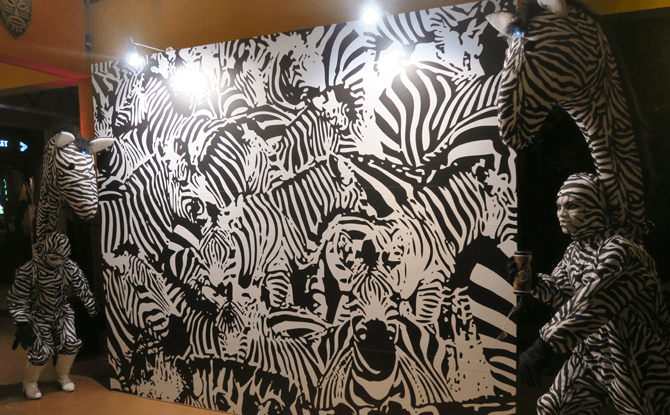 Arriving at the Zebra Cafe, we were treated to a lovely dance by the "Z-mazing Zebras", and invited to count the number of zebras on the wall mural.
The evening ended with a lovely walk around the Leopard Trail, before we were ushered back to the tram for a peaceful ride home.
Mystica Quest
Mystica is the Night Safari's annual year-end extravaganza. Visitors can embark on an exciting quest, and the first 200 adventurers to collect five coloured "gems" will receive a glittery gift at the Entrance Reception.
Dates: 21, 22, 28, 29 Nov and 5, 6, 12, 13, 19, 20 Dec (Fri and Sat)
Time: 5:30pm – 10:00pm
Venue: Night Safari (start your quest at the Entrance Courtyard)
Tertiary students 17 years and above enjoy four adult admission tickets for the price of three (onsite purchases only).
About the Authors
Mark & Sue Lim are the parents of two energetic boys who keep them on their toes. As parents, they hope their children will grow up to be joyful and secure individuals who make a difference. Mark, formerly a journalist as well as a policymaker in the youth sector, enjoys his work moulding minds in the fields of education and training. Sue is a full-time stay-at-home mum who also works part-time from home. She has worked as an educator and school counsellor. Mark & Sue are the authors of the blog Parenting on Purpose, which chronicles their parenting journey.