What makes an outing to the beautiful St. John's and Lazarus Islands even more beautiful?
The gorgeous weather, scenic ferry ride, engaging guides and most important of all, genuinely nice participants.
We were truly blessed on our Little Day Outing to the Southern Islands on 2 November 2019, which we still look back at with much fondness.
---
-- Story continues below --
It started with a panoramic ride out to St. John's Island on Marina South Ferries' MSF Natsu, the only southern island-bound ferry with an open top deck.
On reaching the island, another great view awaited us – a picture of the island's colourful past, painted vividly by our guides Warren and Gideon.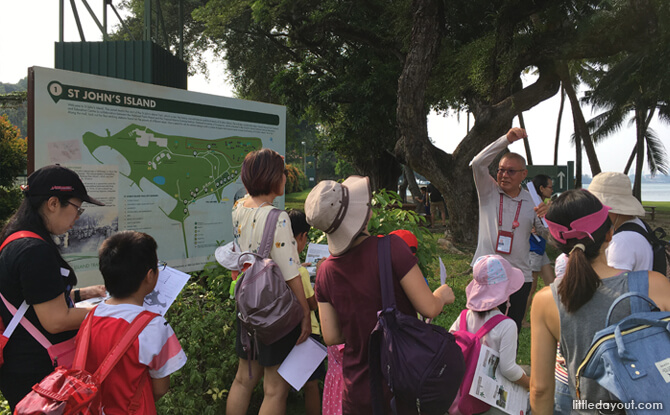 As we went from one historically significant spot to another, we discovered how St. John's Island morphed from a typical Malay village to a quarantine centre for infectious diseases and rehabilitation home for opium addicts before becoming the idyllic holiday destination it is today.
Complementing the intriguing stories about the island was an adventure quest that challenged the kids, with the help of their parents, to gather clues and crack a code.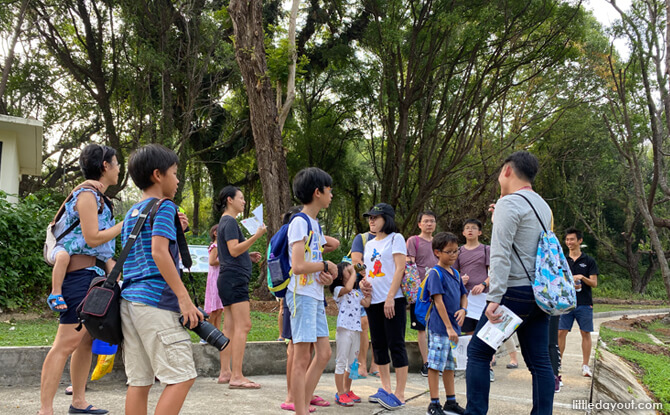 After bidding our guides goodbye, we walked across the scenic causeway to Lazarus Island, where we settled down at the Pink Lagoon beach for a picnic dinner.
It was great to see the kids making friends and playing with each other, while the adults relaxed in the embrace of beautiful nature.
Some families enjoyed a game of frisbee, while others tried to fly kites, though the wind was not in our favour that day.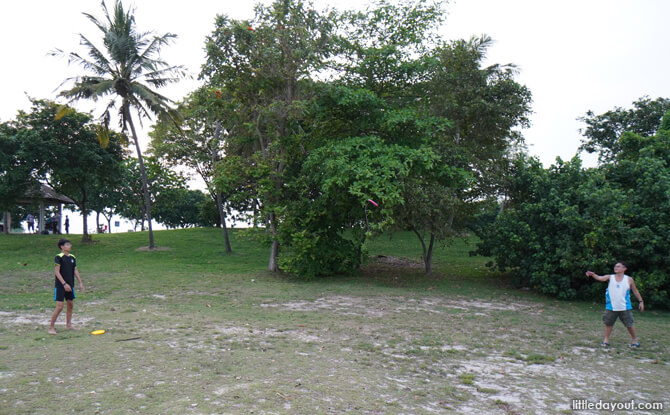 Everyone loved their time at the beach so much, it was tough to leave Lazarus Island.
But time was up and another adventure was waiting on board the MSF Natsu.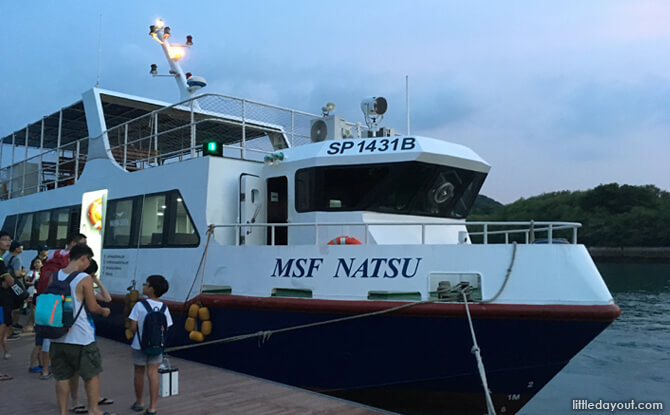 As the fading pinks gave way to darkness, we enjoyed the lit-up city skyline from our unique perspective on the ferry on the way back to Marina South Pier.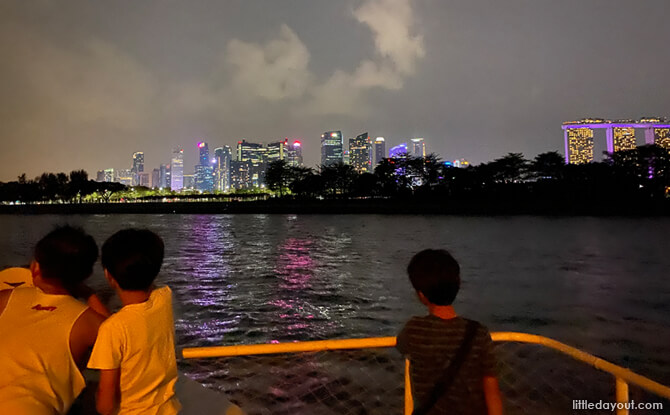 A beautiful ending to the day, made even more meaningful by the big smiles on our participants' faces and their encouraging comments.
See more pictures of the outing here.
Our next Little Day Outing to the Southern Islands will be held on 23 November 2019. To book your tickets, click here.
This Little Day Outing is held in partnership with Marina South Ferries.