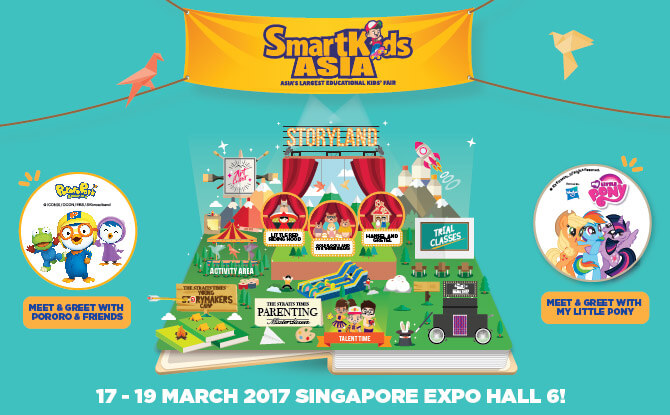 SmartKids Asia 2017, Asia's largest educational kids' fest returns during the upcoming March school holidays. This mega educational event takes place from 17 to 19 March at Singapore Expo Hall 6 and promises new, exciting activities for both parents and children alike. We examine nine smart reasons to visit SmartKids Asia 2017 during the March school holidays!
9 Smart Reasons to Visit SmartKids Asia 2017
1. The Straits Times Young Storymakers Camp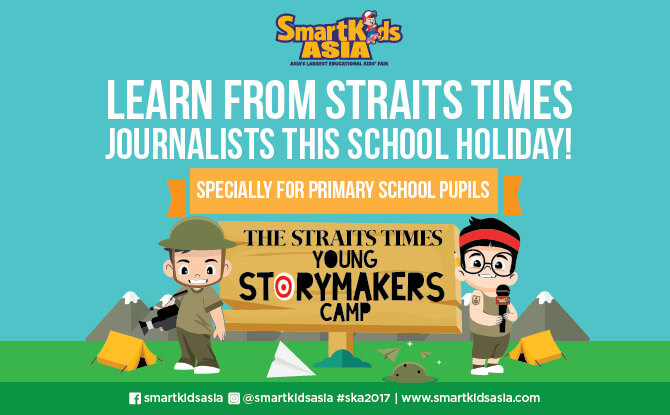 SmartKids Asia has partnered with The Straits Times Schools team to run The Straits Times Young Storymakers Camp in March. This new addition to the line up at SmartKids Asia is being held in conjunction with the 75th anniversary of the fall of Singapore. During the two-day camp from 17 to 18 March, participants will step back in time and get to experience what it is like to be a war reporter.
Designed for nine to 12 year olds, participants will learn news reporting techniques from The Straits Times journalists and even get to create a unique front page for their own newspaper. All this awaits for them as they embark on an exciting adventure through history and around Singapore.
Get more details here.
Reader's Special: You get to enjoy 20% off regular fees when you sign up for SmartKids Asia's The Straits Times Young Storymakers Camp. To get the discount, simply enter this Promo Code: SKALDO.
2. SmartKids Asia Storyland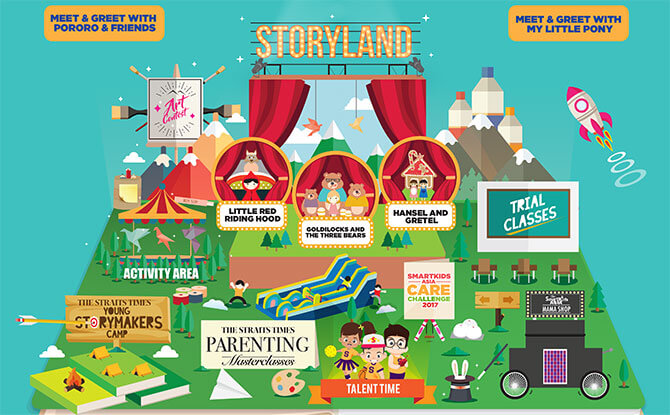 Organised in partnership with National Library Board, children will get to experience timeless tales through theatrical performances and storytelling sessions at SmartKids Asia Storyland. Classic stories such as Goldilocks & The Three Bears, Little Red Riding Hood and Hansel & Gretel will be brought to life to capture your child's imagination.
3. Meet & Greet Sessions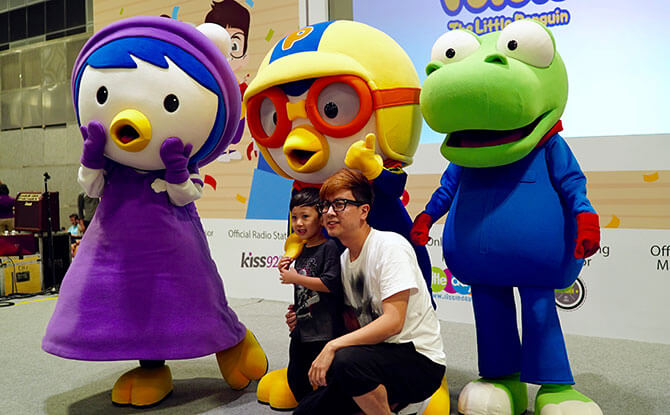 Kids will get to meet their favourite characters from My Little Pony and Pororo & Friends at SmartKids Asia. Apple Jack, Twilight Sparkle and Rainbow Dash will be there, along with Pororo, Krong and Petty from Pororo & Friends. Stay tuned for more details on meet & greet timings.
4. Free Enrichment Trial Classes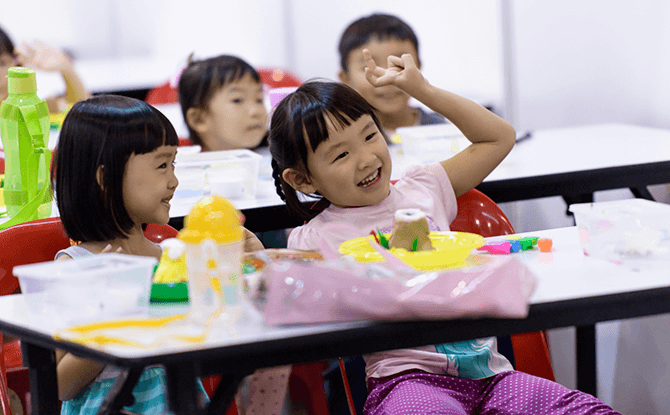 Get to meet educational and enrichment providers at SmartKids Asia 2017. Take part in their FREE trial classes to see if their courses are suitable for your child. Refer to the SmartKids Asia 2017 website for the list of providers who will be exhibiting.
5. Bouncy Bouncy Fun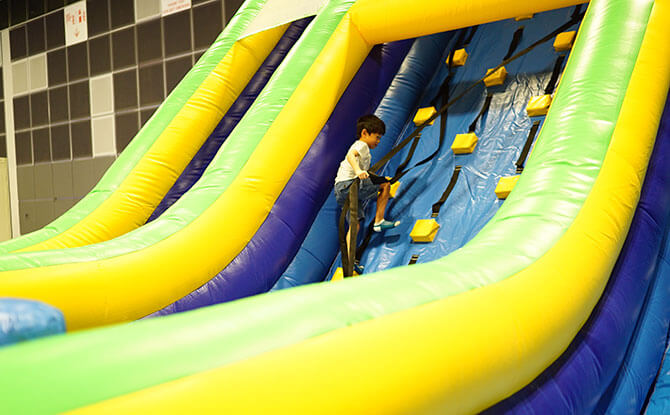 The March 2017 edition of SmartKids Asia will have more than 200 sqm of space dedicated to fun inflatables for kids to slide, tumble and bounce all over. Best of all, it is FREE! Need we say more?
6. SmartKids Asia Activity Area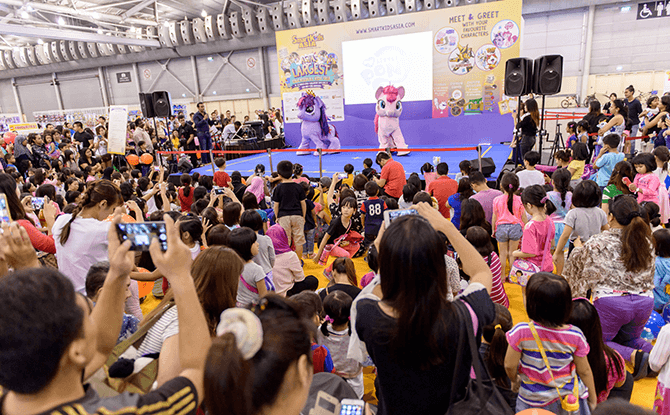 Over at the SmartKids Asia Activity Area, kids between the ages of three to seven can look forward to activities organised by Playeum, Pororo Park and Spurbox. Here, kids can play and learn at the same time through fun things to do such as puppet-making and cookie-decorating. Get the details here.
7. Colouring & Art Contests
Two colouring contests will take place during SmartKids Asia 2017 in March.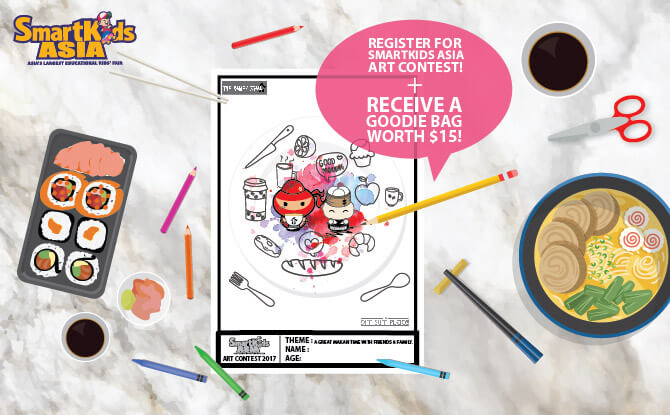 Children between nine to 12 can take part in the SmartKids Asia Art contest. Held in partnership with The Dim Sum Place, participants will need to paint a story based on "A great makan place". The top artworks will win prizes worth up to $500.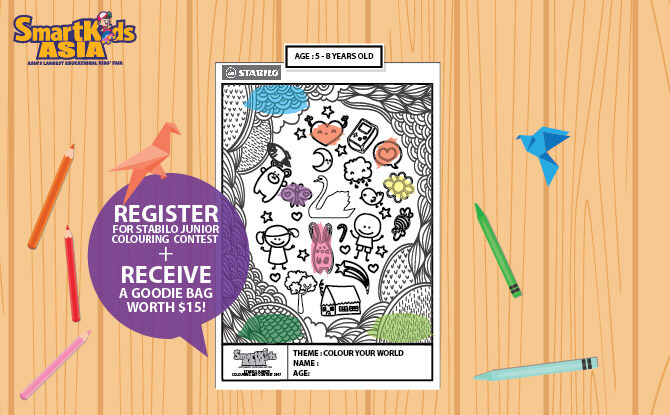 Younger children between five to eight can participate in the Stabilo Junior Colouring Contest. More than $500 worth of prizes will be up for grabs and each child who participates will receive a Stabilo goodie bag worth $15.
Register for the SmartKids Asia Art Contest here and the Stabilo Junior Colouring Contest here.
8. SmartKids Asia Talent Time
Does your child have a special talent in the areas of dancing, singing and playing an instrument? Take part in SmartKids Asia's first-ever Talent Time and he or she could walk away with the title of SmartKids Asia Talent Time champion and amazing prizes. The Talent Time segment of SmartKids Asia 2017 is open to children between five to 12 years old. Register your child's participation by 8 March 2017.
9. The Straits Times Parenting Masterclasses
Parents who wish to pick up parenting tips can sign up for the two-day The Straits Times Parenting Masterclasses. Experts such as Sha-En Yeo, a positive psychology coach, will be sharing their experiences and News-in-Education specialists from The Straits Times Schools Team will also discuss strategies on how news stories can be used for character education and language skills development.
These Parenting Masterclasses are presented in bite-sized one-hour sessions. Early birds save up to 20%. Find out more here.

Reader's Special: You get to enjoy 20% off regular fees when you sign up for SmartKids Asia's Parenting Masterclasses. To get the discount, simply enter this Promo Code: SKALDO.
Even More to Look Out for at SmartKids Asia 2017
In addition to the above, visitors to SmartKids Asia in March 2017 can also pick up a Fun Passport with 10 activities to be done around the exhibition. Once completed, submit the Fun Passport to receive a prize.
There will also be daily lucky draws with prizes such as cash vouchers, musical instruments and staycations to be given away.
Visit the SmartKids Asia website for more information and like SmartKids Asia's Facebook page for the latest details.
SmartKids Asia 2017 – March Edition
Venue: Singapore Expo Hall 6
Date: 17 to 19 March 2017
Opening Hours
Friday & Saturday: 10 am to 9 pm
Sunday: 10 am to 8 pm
Website
This feature is brought to you by SmartKids Asia. Little Day Out is the Official Online Media Partner for SmartKids Asia (17 to 19 March 2017).