Sentosa celebrates its Golden Jubilee this year and with that, it has launched more than 50 leisure experiences. Yes, the island once a haunt of pirates has transformed into a leisure destination. Experiences will showcase its rich history, natural wonders, sustainability and conservation programmes.
We highlight 7 such programmes which we deem ideal for families!
---
7 New Guided Tours, Experiences & Privileges at Sentosa Just for Families
Letters from Blakang Mati: Puzzle Hunt at Fort Siloso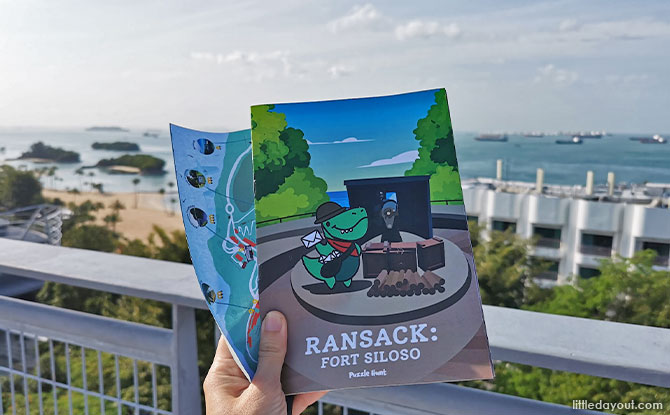 If your family loves solving puzzles and exploring new places, you will love this puzzle hunt at Fort Siloso.
---
-- Story continues below --
Monster Day Tours has teamed up with Ransack to offer this gamified puzzle hunt. Your mission is to help Pepper, a dinosaur mascot, deliver letters written for wartime generals while exploring different parts of Fort Siloso. Children will enjoy searching for clues and figuring out the clues to form words that will lead you to the letters.
Aside from experiential heritage learning, families will be challenged both physically and cognitively to gain a chance to win collectables if the mystery is solved. I personally enjoyed this puzzle hunt, though we only sampled a portion of the experience. I can imagine the enthusiasm of children searching for guns and staring at faces just to solve the puzzle!
---
Magical Discovery at Sentosa
For those who love a magic show, you will be delighted by Sentosa's first "magic" tour helmed by Mr Bottle. He will be bringing live street magic performances to participants while taking them on a historical tour through Sentosa's coast.
Aside from magic tricks, island stories, participants will be playing games and solving puzzles in teams or solo. For those fidgety kids, they will get their hands on puzzles too while moving from spot to spot. The hands-on challenges will certainly engage them while they learn more about Long Ya Men and the history of Singapore.
---
Immersive Rainforest Trail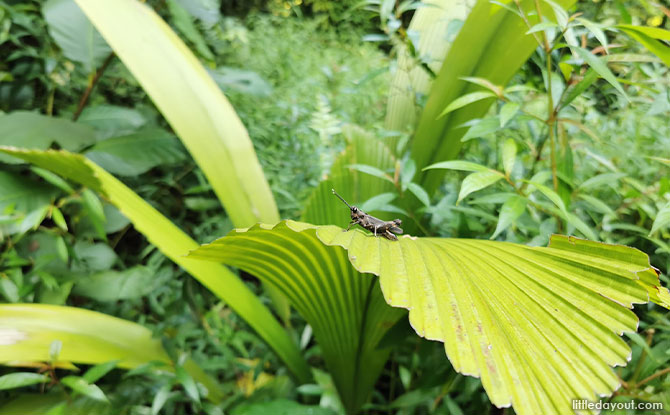 Prefer something that's centred around nature?
The Untamed Paths have several tours that you might want to sign up for. Sentosa has a rainforest ecosystem that is accessible and an easy terrain to explore. Participants will get to know more about the trees, plants and how they are important to the biodiversity of the forests.
Feel the thorns, see the fruits and get tickled by furry leaves at this trail.
---
East Asian Flyway Birdwatching Tour
Aspiring birders and biophiles should join this birdwatching tour. The tour will bring you into the forest trails to attempt spotting common bird species that can be seen in Sentosa. Swifts, Raptors, Bubuls, Sunbirds, Tailorbirds, Racket-tailed Drongos are just some of the birds we can hear or spot.
Binoculars and a guidesheet will be provided as you take a leisurely stroll while soaking in the greenery. Don't forget to count the number of giant Golden Orb spiders while birdwatching!
---
Sentosa Sunset Cruise
Sail down Sentosa's coast and see the Southern islands when you head for the Sentosa Sunset Cruise by Wanderlust Adventures. You will even pick up tips on sustainable fishing.
Guests can also add on dinner on board a yacht before enjoying a night cruise back to the Marina.
---
Silvers Deals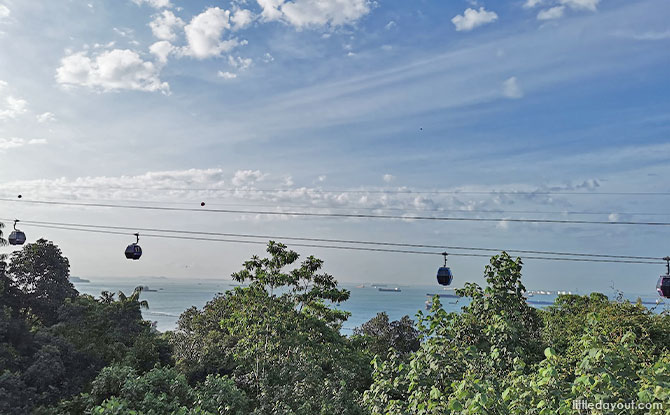 Bring along the grands for a trip to Sentosa. Singaporeans and PRs aged 60 and above will enjoy exclusive discounts and deals at selected spots in Sentosa on weekdays!
Deals include a $5 ticket on Sentosa Island Bus Tour and Singapore Cable Car, one-for-one admission into Madame Tussauds!
---
Revamped Sentosa Islander Membership
All guests will be able to sign up for the free Islander membership and earn rewards whenever they visit Sentosa. Higher tiers of membership will gain guests to curated experiences and exclusive invitations. More will be shared at a later date.
---
Celebrate with Sentosa at its Golden Jubilee
As more perks and activities roll out, get ready to sign up for never-seen tours and experiences. Bring the whole family along to enjoy more discounts and privileges! Stay tuned to Sentosa's website for the full lineup of events and activities.