Looking for cosy karaoke lounges to sing your heart out or party with friends and family? Here are a few karaoke places in Singapore that you can head on down to – ranging from family-friendly to cool group hangout spots.
Karaoke Places in Singapore
---
7th Heaven KTV & Café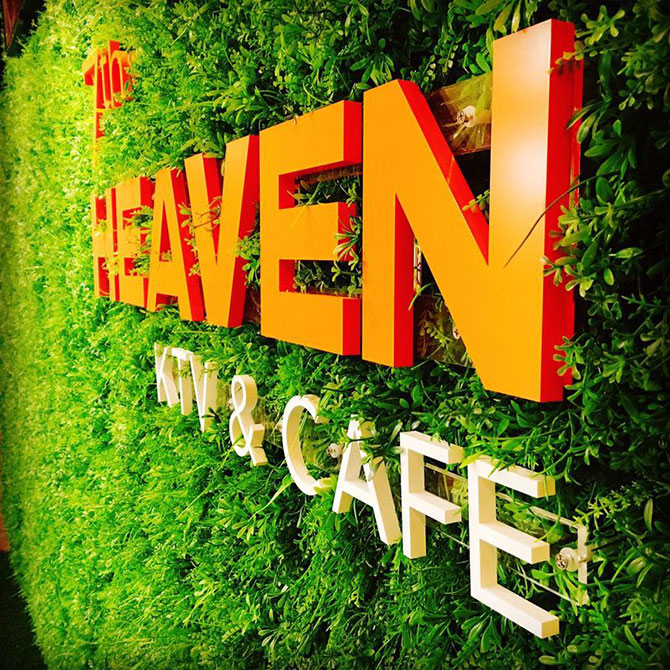 Perfectly cosy, this karaoke spot in Singapore place has discounts for students at 50% their usual rate! A café as well as a karaoke lounge, it prides itself for a homely feel with a chill atmosphere. Perfect for hanging out with friends and family. They have instagrammable food and drinks too. What's more, they have promotions where you get to sing for free with a minimum spend per person on food and drinks! You can book a private rooms for the family, or if you have a large party you can get comfy in the main hall and sing your heart out. Some families have even organised birthday parties there! Check out 7th Heaven's website for the latest promotion details and rates.
Where: 1/A Tampines Street 92, SAFRA Tampines #03-02, Singapore 528882
Website
---
Manekineko
Great for students and family gatherings, Manekineko has a number of outlets scattered all around Singapore. With karaoke rooms to suit all party sizes, they have many perks for customers like blankets to get warm under, free flow of drinks and snacks, colourful décor and countless promotions. The karaoke system is kept well up-to-date and children and adults alike would appreciate the variety of drinks they offer – good for refreshing the vocal cords in between belting out tunes non-stop.
---
-- Story continues below --
Adults would be glad to note that Manekineko sells alcohol and do occasionally have buffet and alcohol promotions at certain outlets. So do plan your time well there, balancing between the food and the singing.
Where: Nine outlets around Singapore.
Website
---
K.STAR
K.STAR makes it way to our list of karaoke places in Singapore because of its gorgeously decorated karaoke rooms. There are 25 rooms to choose from in a range of sizes. Mini rooms are perfect for families with young ones as they are decorated around a cute theme. Some even have LINE animal cushions! Little ones would be fascinated by the bright colours that surround them.
The bigger rooms are decorated more for adults, but they look as splendid as the mini rooms. Some have projections of dynamic backdrops on the walls for a fully immersive experience, while others have curved projector screens, pool tables or dart machines. More details can be found on their website.
Where: 181 Orchard Road, Orchard Central #05-01, K.Star, Singapore 238896
Website
---
Teo Heng KTV Studio
One of Singapore's most well-known karaoke spots, Teo Heng KTV Studio makes it to our list of karaoke places in Singapore. With affordable prices and superb sound systems in their rooms, we'd recommend it for family and friends alike. Furthermore, there are $1 drinks to quench your thirst and free WiFi. What's not to love? With their affordable prices per room they rarely have promotions so whatever rates you'd see on their website are pretty much it.
Where: Six outlets around Singapore.
Website
---
10 Dollar KTV Club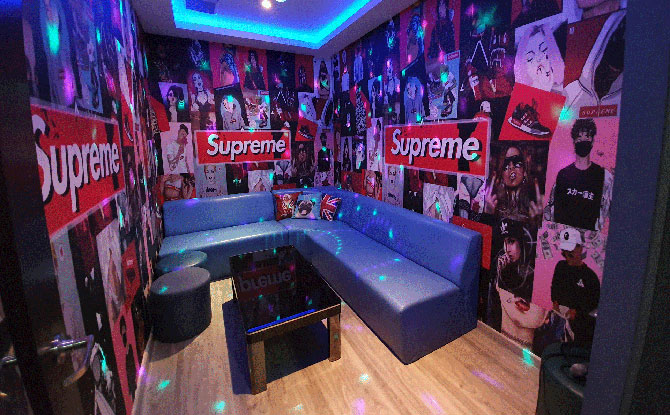 Widely considered as one of the cheaper-per-pax karaoke places in Singapore, 10 Dollar KTV Club is situated along Smith Street. This place is more for groups of friends, we feel, due to the party lights, plushy sofas and of course a disco ball. On top of the cheap rates, they occasionally have further promotions on their karaoke rates, so do keep a lookout for that! Food and drinks are relatively affordable and alcohol promotions are common.
Where: Three outlets around Singapore
Website
---
Tang Music Box
If you are around Clarke Quay and itching for a moment in the spotlight singing your favourite songs, check out Tang Music Box. They have special promotions from Sunday to Thursday and with Sunday being the family day, children under 12 years of age get to enjoy free snacks. Prices can be a little steep at Tang Music Box. However, if you sign up as a member member you'd get fantastic perks by visiting them frequently. Being situated amongst the many bars and clubs in Clarke Quay, there is alcohol sold here. We'd recommend families going during the day instead, from 2 pm till 7 pm.
Where: 3B River Valley Road, #02-03/04, The Foundary, Singapore 179021
Website
---
Voice Booth
Now this karaoke lounge in Singapore gets a special mention for the younger ones (or older ones, we don't judge) who are absolutely in love with Kpop music. On top of the affordable pricing and their central location, they have the largest bank of Korean songs in Singapore. They operate on a Korean system so it can be a little tricky to get used to the controller. On the plus side, according to the attendant we spoke with, if you master this system, you'd be able to master any and every karaoke system in Korea as they all operate the same way. Their rooms are cosy with lights that flicker along to the beat of the song just like the Korean karaoke lounges. We had a great time dancing to every song that blasted through their sound system. Fair warning though, due to their Korean system, they don't have the most updated bank of English, Mandarin or Malay pop songs.
Where: The Cathay, 2 Handy Road, #03-14/15/16, Singapore 229233
Website