Shake Shack Orchard Road is opening on Wednesday, 5 August 2020 at 6 pm. This brings the fast casual joint closer to the heart of town, making it more convenient for fans to grab one of its burgers and frozen yogurt concretes along Orchard Road.
Here are six things to know about Shake Shack Orchard.
---
1. Location of Shake Shack Orchard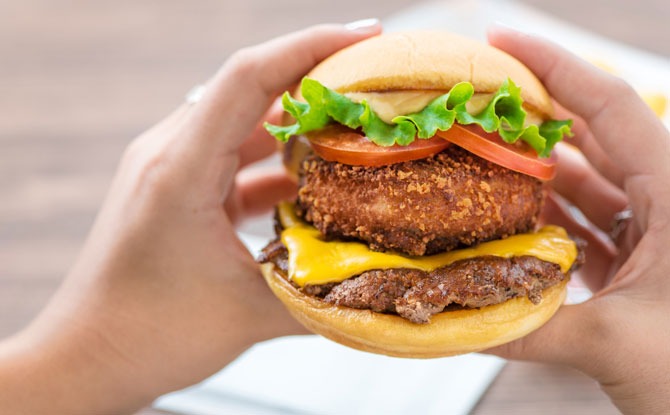 Shake Shack Orchard is the brand's third outlet in Singapore after Jewel Changi Airport and Neil Road. It will be located just outside of the ERP zone at the ground floor of Liat Tower, 541 Orchard Road, #01-01.
It is actually a few steps down from street level. Hopefully there are no more floods along Orchard Road.
The new Orchard Road outlet takes over from another American-style diner. The Liat Towers location is pretty historic too as it was where McDonald's first opened when it arrived in Singapore.
---
2. Shake Shack Orchard Road Opening Hours
The Shake Shack outlet at Orchard Road opening hours during this COVID-19 period will be Monday to Fridays, 11 am to 10 pm and Saturdays and Sundays, 10 am to 10 pm.
---
3. Digital Kiosks for Ordering
Shake Shack Orchard will be the first outlet in Singapore to have digital kiosks which can be used for ordering. There are a total of four digital kiosks available. Good for folks who have been trained to order their burgers from a machine.
---
4. New Lemonade Flavours
The Orchard Road Shake Shack will have two new lemonade flavours. The first is sparkling lemonade with passion fruit or raspberry and soda water. The second option is a blend of lychee, mango, blueberry with lemonade.
These new lemonade flavours will be exclusive to Shake Shack at Orchard Road.
A cold brew from Common Man Coffee will also be available.
---
5. New Concretes Including Pecan Pie Flavour
There will be two new and exclusive frozen concretes available at Shack Shack Orchard. The first is Pie-Oh-My which features treacle pecan pie from Tarte by Cheryl Koh. The other, in cheeky homage to the traffic situation in town, is the Orchard Traffic Jam which incorporates blueberry lavender jam.
---
6. Inspired by Singapore Botanic Gardens
The Orchard Road Shake Shack outlet has an outdoor dining space with tables nestled under large white umbrellas. With its proximity to Singapore Botanic Gardens, the décor at Shake Shack Orchard Road Liat Towers is inspired by Singapore's World UNESCO Heritage Site. The murals are the work of Singaporean artist Danielle Tay.