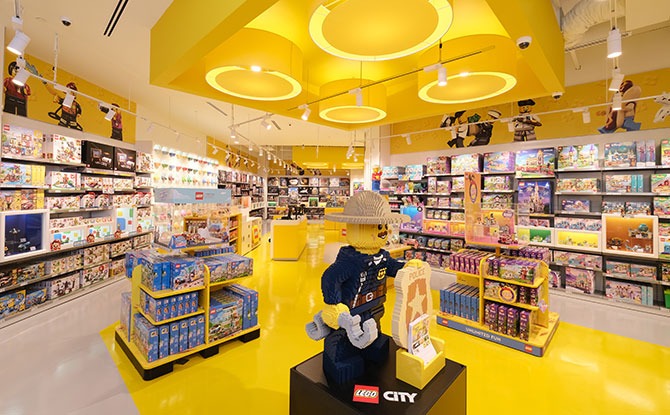 Singapore's largest LEGO certified store is now open in Suntec City. Spanning over 2088 square feet, there are various new features that allow LEGO enthusiasts to indulge in all things LEGO.
Here are five things to see at the new LEGO Store at Suntec City.
---
Things To See at LEGO Store at Suntec City
Merlion Mosaic Wall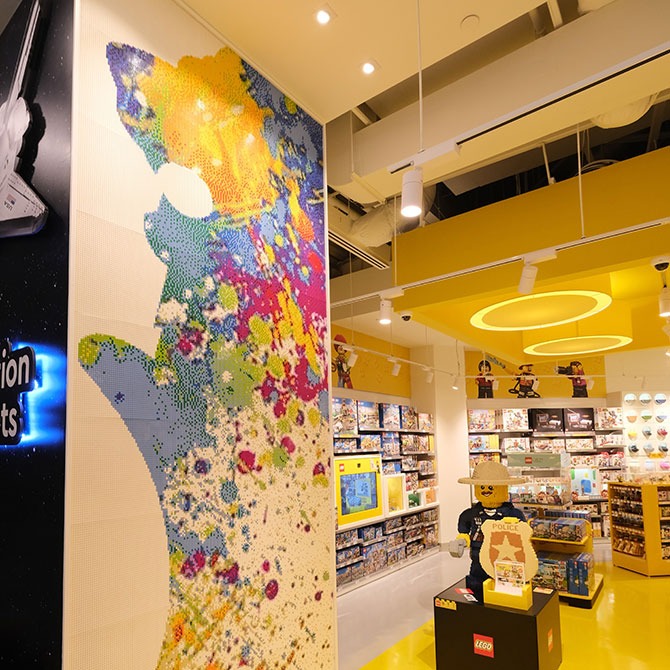 The new store will feature a first-of-its-kind bespoke Merlion mosaic wall, specially designed by Singapore LEGO Certified Professional Nicholas Foo. It is 3.9 metres high and 1.6 metres wide at the store entrance, the mosaic is made out of 92,160 pieces of LEGO bricks over 128 hours. All the bricks when stacked on top of each other reach a height of 295 metres and equivalent to that 34 original Merlion statues.
Monkie Kid-themed diorama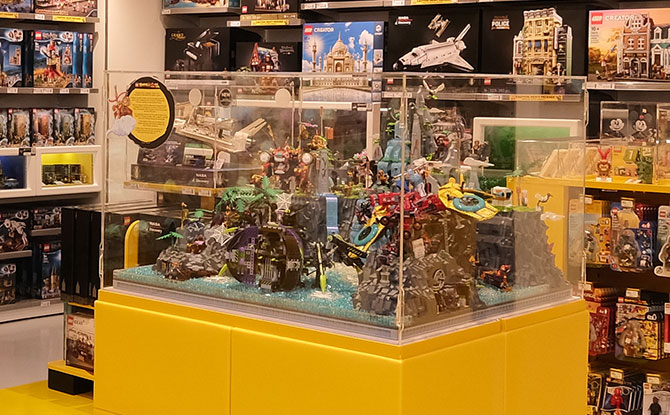 Depicting the attack of the iconic Flower Fruit Mountain by the Spider Queen Villain, other than the exciting storyline depicted by the diorama, shoppers can try to spot two special LEGO friends, Mickey and Minnie Mouse that are hidden in the display scene. The diorama will also be regularly refreshed to introduce fresh and creative experiences in store each time.
---
LEGO DOTS display wall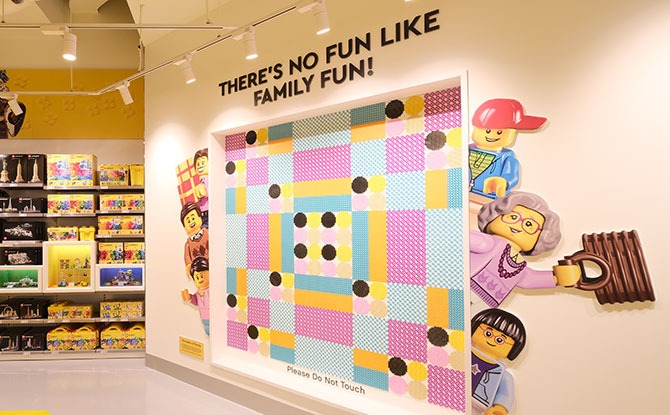 Designed with the theme of family in mind, Singapore's first LEGO DOTS display wall invites kids to be bold in recreating warm and fuzzy memories of their family time with the colourful DOTS tiles.
---
Build A Minifigure Station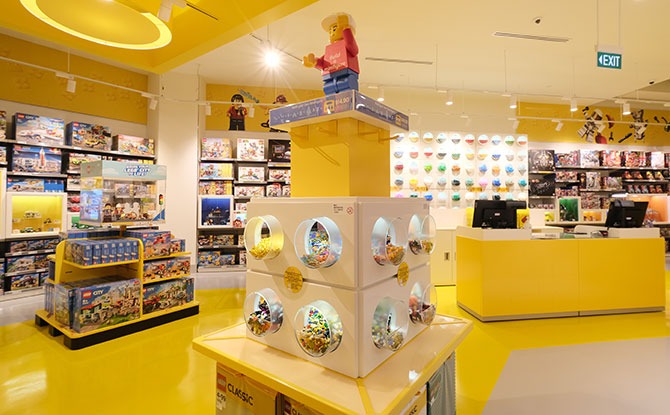 Build your own collectable LEGO characters piece by piece at the Build A Minifigure Station. From the expression on the faces to the outfits of the figures, pick the design combination of your choice with thousands of variations to choose from.
---
Digibox
For those who want to take a look at the completed set before purchase, head over to the special interactive kiosk, Digibox with a LEGO box set. The camera will then visualise the assembled models with its intricate details in augmented reality. Alternatively, customers can also take inspiration from the various fully assembled models displayed throughout the store.
For more information on the LEGO store, visit LEGO Singapore's website here.
LEGO Certified Store At Suntec
3 Temasek Blvd, Suntec City Mall West Wing #01-305 Singapore 038984