The 3G Park @ Shunfu is located at a corner of Shunfu Gardens estate, next to Marymount Lane. It provides a neighbourhood playground and fitness space for those living around the vicinity.
---
Shunfu 3G Park: For Different Ages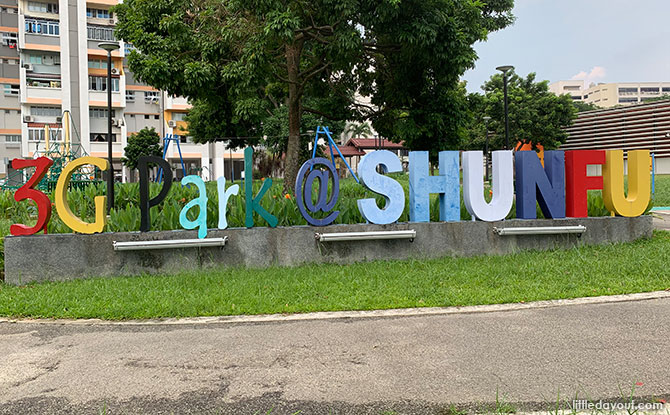 The Shunfu 3G or three generation park was opened back in 2012 on 4 August by Mr Hri Kumar Nair, then Member of Parliament for Bishan – Toa Payoh GRC.
A colourful sign facing out towards Marymount Lane proudly marks it out.
---
-- Story continues below --
---
3G Park @ Shunfu Playground
For families and kids, the most attractive feature is the Shunfu 3G Park's playground.
There is a low spacenet which is strung out across three separate poles. At its centre is a plastic trampoline and the whole set of nets provides a chance for kids bounce up and down.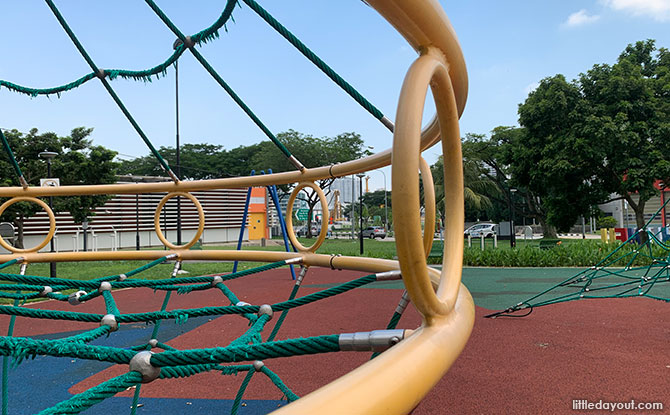 However, there is more play equipment at the park. There is netted merry go round, one which kids can climb inside while others spin them around from the outside.
Another set of play equipment at the 3G Shunfu park is a trio of disc-shaped swings.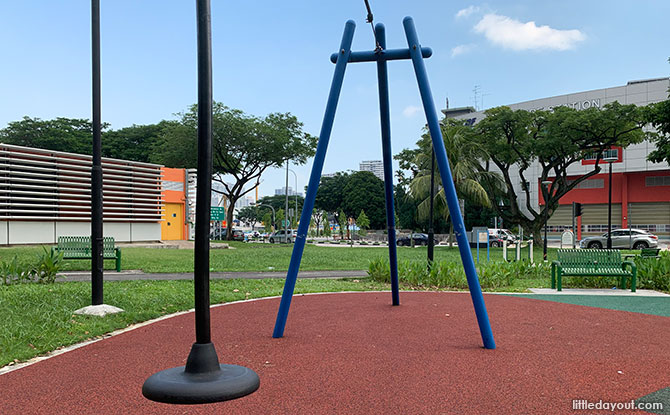 A flying fox can also be found at one end of the playground area.
There is also some fitness equipment at the park.
---
A Pyramid Playground Around the Corner
For those who wish to seek out even more playground fun, there is another pyramid style playground with two tower play structures at Block 309, about five blocks away from the 3G Park @ Shunfu.