Need some jokes to keep under your wings till it's time for a dreary day? Here are some funny owl jokes that are sure to make h-owl with laughter. If owls aren't your thing, check out some unicorn jokes or jokes about school.
---
30+ Owl Jokes Who Make You Laugh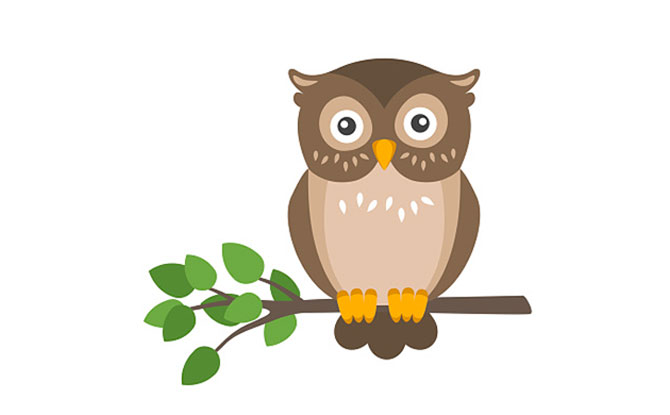 What does a well-educated owl say?
Whom.
2. What's an owl's favorite subject at school?
Owl-gebra.
3. What do you call a magical owl?
HOOOO-Dini!
---
-- Story continues below --
4. Why did the Owl invite his friends over?
He didn't want to be owl by himself.
5. What do confused owls say?
To-whit to-why?
6. What do you call an owl who's been caught in the act?
A spotted owl.
7. What is the most common Owl in the UK?
A 'Teatowl'… everyone has a tea towel…!
8. What is a Barn Owl's favourite subject at school?
Owlgebra!
9. What do you get if you cross an owl with a skunk?
A bird that smells, but doesn't give a hoot.
10. Why do owls never go courting in the rain???
Because it's too wet to woo!
11. What do you get when you cross an owl with an oyster?
Pearls of wisdom.
12. What do you call an owl with a sore throat?
A bird that doesn't give a hoot!
13. What does an owl with attitude have?
A scowl!
14. Why did the two owls go to jail?
They were in cahoots!
15. I've just thought of a really funny owl joke, but I can only say it on 2/8/20.
16. What's an owl's favorite Beatles song?
Owl You Need Is Love.
17. What do you call an owl dressed in armor?
A knight owl.
18. What do you call an owl with a deep voice?
A growl.
19. Why did the owl 'owl?
Because the Woodpecker would peck 'er.
20. What is an owl's dream occupation?
Flight attendant.
21. Why didn't the night owl go to the funeral?
He wasn't a mourning person.
22. What did the owl say to the judge?
I'm talon you, it wasn't me.
23. Where are owls that commit crimes sent as punishment?
Owlcatraz.
24. What does an owl need after having a bath?
A t-owl.
25. How did the owl's wife know he was planning a birthday surprise for her? She knew something was fishy when she saw her husband talking to the bass.
26. Why do owls go out to party every Saturday night? They love a hoot time.
27. Why didn't the owl tell anyone about his secret stash of shrews? He was a shrewd owl who wanted the food owl to himself.
28. What happens if an owl doesn't wash?
It smells fowl.
29. Why don't owls study for tests?
They prefer to wing it.
30. Why do owl babies take after their dad?
Like feather, like son.
31. Why will you always find owls at Sunday mass? It is a bird of prey.
32. What's the difference between a sniper with bad eyesight and a constipated owl?
One shoots but doesn't know who and the other hoots but doesn't poo.