Hamsters are fun pets that bring much joy to those who own them. Here are some family-friendly hamster jokes that you can tell any hamster lover to share some laughs with.
---
Family Friendly Humorous Hamster Jokes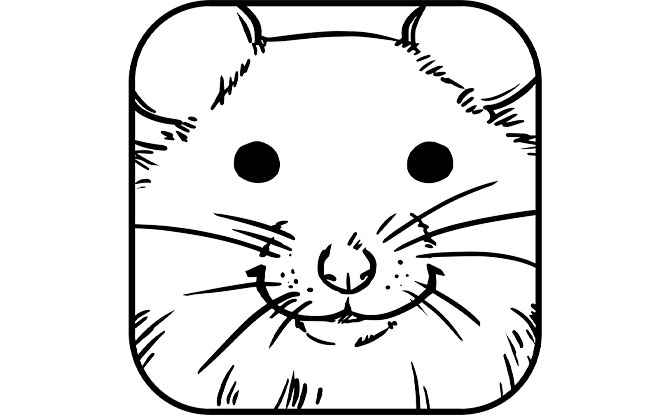 1. Where do hamsters come from?
Hamsterdam!
2. Why does the mother hamster never tells her babies a bedtime story?
She doesn't have a tale.
---
-- Story continues below --
3. Me: You know, since it doesn't have a tail, I'm pretty sure it is actually a hamster.
IT: Okay sir. Please right-click your hamster, and save the file.
4. My hamster refuses to come sailing on my boat. He says it's because he is scared of the pi-rats.
5. Why do hamsters stay inside in bad weather?
Because it's raining cats and dogs!
6. My hamster thinks storing food in his cheeks is a funny game. He calls it hide-and-cheek.
My pet hamster snuck into my lunch bag and ate all of my carrot sticks. I can't believe the cheek of him!
7. What do you call a hamster with a top hat?
Abrahamster Lincoln
8. Why did the hamster run away on foot?
Because he didn't have a wheel!
9. What do you call a female hamster from the Netherlands
'Amster Dame.
10. My friend told me they really need to go home and feed their baby hamsters. I told them that it is a terrible diet for a baby.
11. Why did the hamster quit his job?
Because he wasn't happy with the celery they gave him.
12. When does a hamster take a bath?
Just like us – when no one's looking!
13. Why was the hamster a road hazard
He almost fell asleep at the wheel!
14. What do you get when you cross a hamster with a polar bear?
A loss of project funding and a stern telling off from the university ethics committee
15. Where do hamsters go on holiday?
Hamsterdam!
16. A man walks into a bar and says to the bartender "Can I have a free drink if I show you something amazing?"
17. The bartender agrees so he pulls out a tiny piano, a frog and a hamster. The hamster starts playing the piano and the frog starts singing Adele. As the bartender gets him his drink a punter asks him "how much for the singing frog?" The man replies "I'll sell him for $100 if you want?" And the punter agrees. The bartender sees this and says to the man " WHAT?! You could have made millions off that Why'd you sell him so cheap?" And the man says "no, it's okay… The hamsters a ventriloquist"
18. Where did the hamster deposit her pay check?
Her shavings account
19. What do we call a wireless mouse?
Hamster.
20. Why was the hamster sad?
He just didn't have the wheel to live.
21. Where do army hamsters live?
In a tank.
22. I was wondering why my hamster was so fat…
Then it became a parent.
23. What do you call a vegetarian hamster?
A tofuster.
24. A man in a movie theater notices what looks like a hamster sitting next to him. "Are you a hamster?" asked the man, surprised. "Yes." "What are you doing at the movies?" The hamster replied, "Well, I liked the book."
25. Why do hamsters eat sunflower seeds?
Because they're hungry
26. My hamsters are all annoyed at me because they don't like my new t-shirt. I don't understand why they are being so pet-ty.
27. What does one hamster say before leaving work on Friday?
Have a good wheek-end!
28. What do you call a hamster in space?
An hamsteroid
29. What's the difference between a hamster and a mouse? You cannot connect a hamster to a computer.
My hamster only has three legs because he was in an accident. Now he's a hamputee.
30. I noticed the other day that my pet always smells like bacon. I guess it's probably because he's a hamster.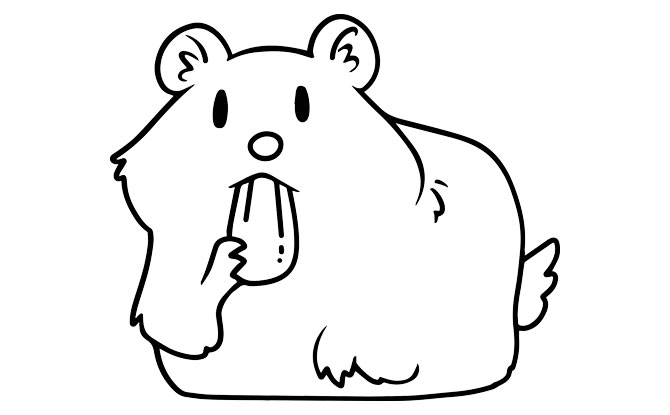 31. My hamster learns a new trick every week but he never bothers to get good at them. He's a Jack of all trades, but a hamster of none.
32. My sister feeds the hamster, but he always pretends to me that he hasn't been fed. He's a total scamster.
33. If you ask a hamster who their favourite actress is, they always say the same. They love Scarlett Johamster.
34. A hamster ran in his ball for three days in a row. I was so impressed, he was seriously on a roll.
35. Did you hear about the IT Hamster? He removed cookies by eating them.