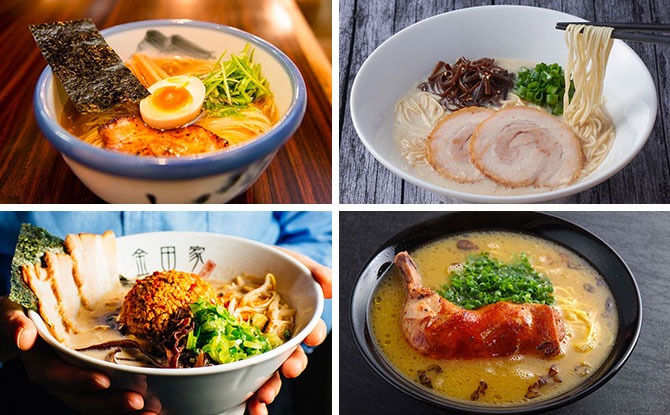 Springy noodles, an umami broth and tender meat together in one bowl – what's not to love about ramen? Although originally a dish from Japan, many famous brands have since made their way to our sunny island allowing us to have an authentic taste of this mouth-watering dish. Here's where you can find 15 of the best ramen in Singapore to slurp to your heart's content. Itadakimasu!
---
15 of The Best Ramen in Singapore
1. Keisuke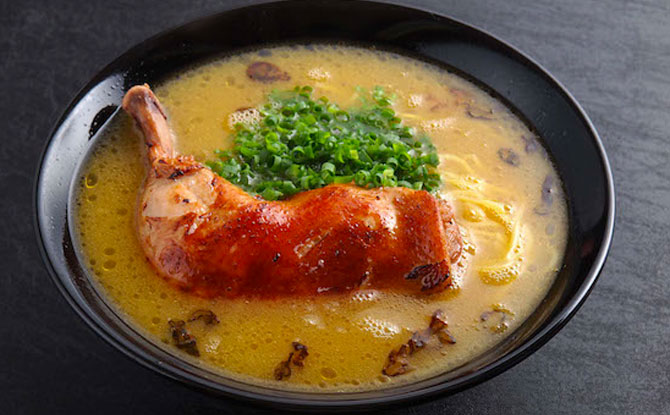 The brand we think does some of the best ramens you can find in Singapore, Keisuke is no stranger to ramen lovers. Founded by celebrity chef Keisuke Takeda, Keisuke has 21 outlets and 17 unique concepts, 12 of which are different types of ramen.
Some popular Keisuke Ramen outlets include the Tori King ramen outlet at Tanjong Pagar and Lobster King ramen at Clarke Quey. While on our quest of hunting for great ramen, many a time Keisuke comes on top of the list for it's delicious and flavorful broth despite the main ingredient being different each time. We also love how there is a free flow of eggs and beansprouts which make a great snack while waiting for the main dish to arrive. Read more here.
---
2. Ippudo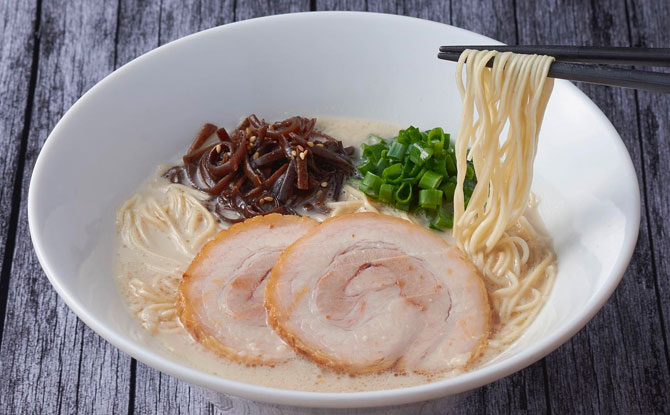 With multiple awards to boast of, Ippudo is another spot that you can get a taste of authentic Japanese ramen. Ippudo ramen started with its signature dishes, "Shiromaru Classic" and "Akamaru Modern", and has since revamped it on its 30th anniversary and you can also find other items such as Karaka-men, a spicy pork broth with Sze Chuan peppers and a variety of Singapore exclusive ramens such as Chicken Shoyu, Bonito Tonkotsu and Veggie ramen. We also love that this is a place where kids can eat for free! Read more here.
---
3. Suparakki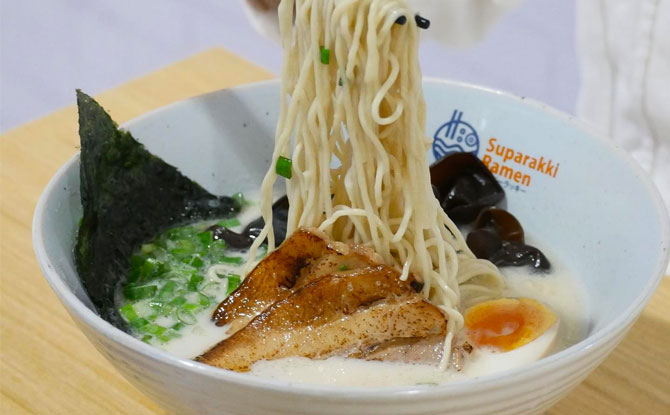 One of the newer ramen outlets to land in Singapore, SUPARAKKI which means "Super lucky" in Japanese, serves yummy yet affordable ramen to customers who stop by any of their outlets at Yishun, Westgate and City Link. They currently have five types on ramen on their menu with the Original Tonkotsu ramen being the best seller. On our visit there we especially enjoyed both the Original Tonkotsu Ramen for its creamy broth and the fragrant Tonkotsu Black Garlic Ramen. Special mention also goes to their dry truffle ramen which is priced under $7 and had a distinct truffle smell and taste. Read more here.
---
4. Gonpachi Ramen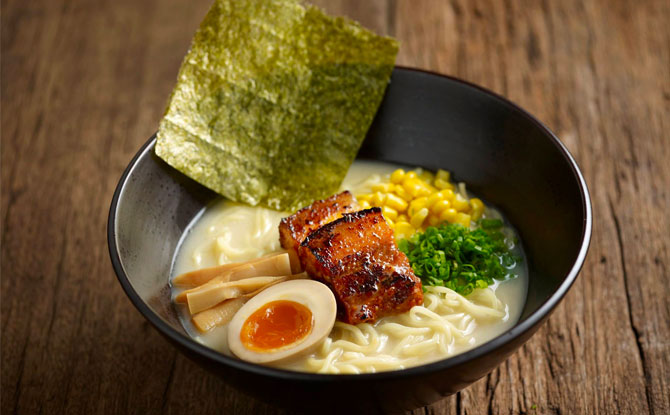 This humble heartland ramen store is located a short walk away from Kovan MRT and serves affordable and delicious ramen. Their signature ramen dishes include smoked duck ramen, which comes with smoked duck, bamboo shoots, and half a seasoned egg. The broth is light and tasty. The other signature dish is the Spicy Miso Ebi and it comes with a good portion of seafood. Read more here.
---
5. Takagi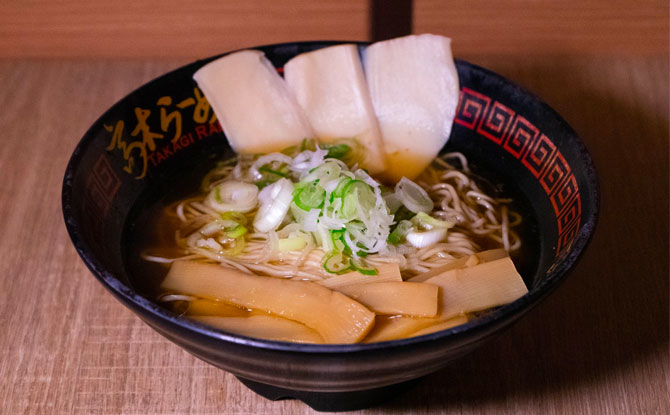 Takagi Ramen, founded in 2015, is a growing FnB brand, currently with 4 outlets. Founded by Takagi-san who is originally from Tsuruga, Japan and dropped out of law school to pursue this passion.
The star of the menu is it's signature Takagi Ramen uses handmade Hakata-style firm ramen noodles in Takagi's original Japanese Tonkotsu broth enhanced with a light Shio seasoning infused with the subtle aroma of kombu and bonito. Each bowl of ramen is then topped with tender, slow-braised cha shu pork slices, thinly sliced green scallions and blanched silver sprouts.
Takagi currently offers island-wide delivery and they even offer late-night delivery. They even have 24/7 outlet in Jurong to ensure that you will never have to reject another midnight ramen craving again! Read more here.
---
6. Sushiro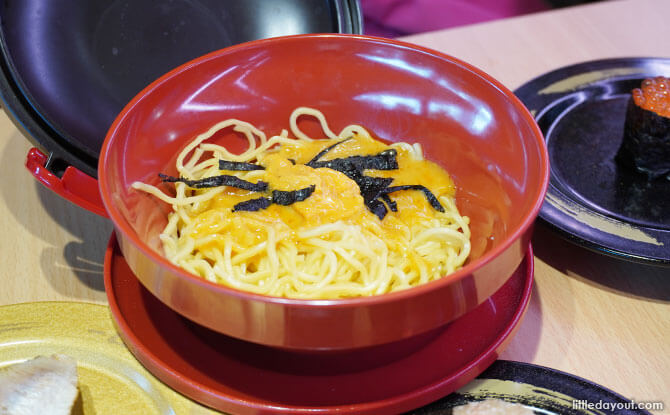 Although known for its sushi, we had to give a shoutout to Sushiro for being the place in Singapore where you can find uni dry ramen. Uni is known for being a pricy item on the menu as sea urchin only has five small edible parts that have to be eaten very fresh. The uni ramen was very creamy and flavourful despite being made with simple ingredients. Read more here.
---
7. Kanshoku Ramen Bar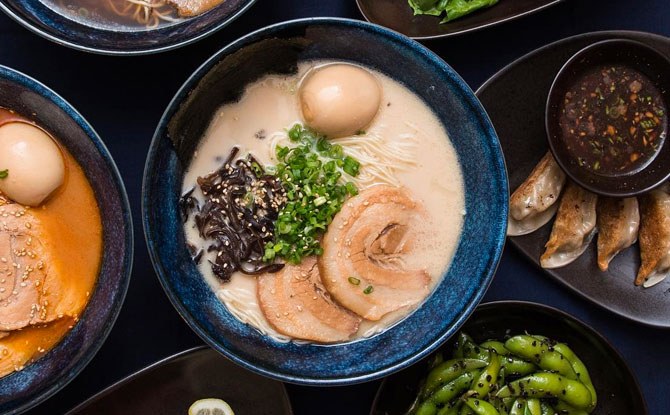 If you're a fan of truffle, give Kanshoku Ramen Bar's truffle ramen a taste! Available in both soup and dry variations, this truffle ramen was all the hype when it first arrived and continues to be well-received today. We prefer the dry ramen variation compared to the soup based version although there is a fragrant taste of truffle in both the dry and soup. They serve other types of ramen as well as sides such as Gyoza and Tori Q. Read more here. 
---
8. Konjiki Hototogisu 
Located at the base of paragon, Konjiki Hototogisu is the "Only 2020 Tokyo Michelin-Starred Ramen in Singapore", originating from Tokyo. It is said to be the original creator of shellfish broth. Hototogisu Paragon is their third outlet in Singapore, after earlier outlets at Great World City and Chijmes. Each outlet has a unique speciality ramen dishes.
At their Paragon outlet, the highlights are the Shoyu Asari clam broth and the crab broth ramen. We gave the famous crab broth ramen a try for the first time and were very impressed by the ramen. The crab broth is made by simmering Japanese blue crabs for hours to maximise its flavour. The addition of lemon, sour cream and tomato paste sounded like it would distract from the seafood base of the ramen but it was surprisingly harmonious when we took a bite. It was a bowl of unique ramen that we will be happy to be back to try again. Read more here.
---
9. Ichikokudo Hokkaido Ramen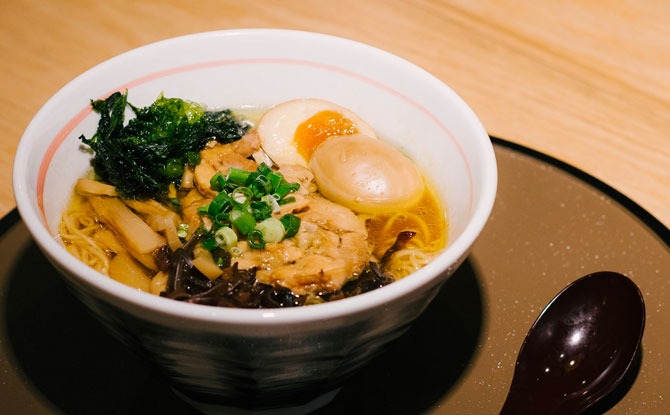 Get a taste of Hokkaido with halal-certified Ichikokudo Hokkaido Ramen at various locations around Singapore such as 313@somerset, 45 Changi Airport Terminal 3, Paya Lebar Quarter and more. Using only the highest quality ingredients that hail from Hokkaido, you'll be able to taste some of Hokkaido's finest produce such as their wheat that is used in the noodles, the kombu which is used in the stock, as well as the butter, which is sometimes added in the ramen base. They have more than 20 different types of ramen, as well as donburis, sides and desserts. Read more here.
---
10. Kanada-Ya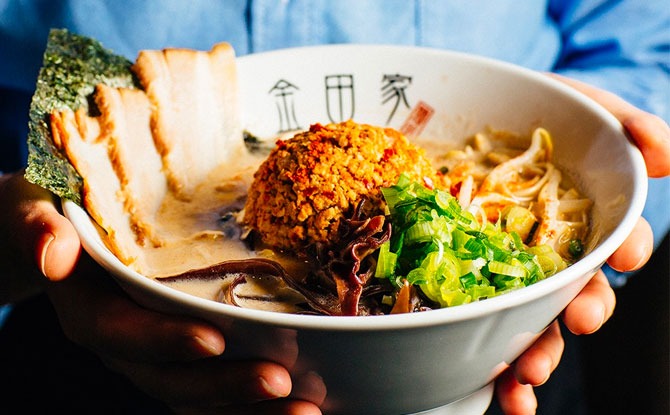 Known as one of the best ramen stores in Fukuoka, Kanada-Ya has finally arrived in Singapore after also expanding to countries such as London and Barcelona. Each bowl of ramen uses Kanada-Ya's signature 18-hour pork bone broth. This classic bowl of ramen also comes with cha shu belly, wood ear fungus, spring onions, and a small nori sheet. We loved how thick the broth was and it gave a creamy mouthfeel with each slurp. Interesting variations include Kanada-Ya's spicy yuzu ramen and their limited edition truffle ramen. Read more here.
---
11. Tsukemen Tetsu
Located at DonDonDonki at JEM, Tsukemen Tetsu offers both ramens as well as it's well-loved bowls of Tsukemen. Known as "dipping ramen", Tsukemen is enjoyed, as the name suggests, by dipping the ramen into a concentrated broth. At Tsukemen Tetsu, they provide a dashi broth to add to the dipping broth after you have finished eating the noodles and ingredients. Check out their Facebook page of information and the latest promotions. Read more here.
---
12. Afuri
Many might be used to ramen being savoury and creamy, however, at Afuri, they are best known for their Yuzu ramen! You will often see snaking long queues at level 2 of Funan Mall as patrons get in line for a bowl of Yuzu ramen. Their signature Yuzu Ramen that comes in both soup and dry variation. They have also recently added to their VivoCity outlet some new dishes such as Kiwami Ramen, Soft Shell Crab Bun, Kakuni Bun and Spicy Chicken Bun. Read more here.
---
13. Kohmen Tonkotsu
Located right beside Tsukemen Tetsu, this ramen shop is nestled instead DonDonDonki at Jem and offers soup based ramen which is sure to satisfy any ramen craving. Kohmen Tonkotsus signature items include their Special Jukusei Tonkotsu Ramen which is described as a "luxurious bowl of ramen with all the toppings on Jukusei tonkatsu ramen." and they also offer a Special Spicy Sakura Shrimp Tonkotsu Ramen for those who wish to have some added heat in their ramen broth. Read more here.
---
14. Ramen Nagi
What first started as a hole in the wall ramen outlet is located at different parts of the world and in Singapore, at the heart of our city at Suntec. Making his name as the first restaurant in the world to serve a different type of ramen every day for all 365 days of the year, the founder Chef Ikuta has walked away with top spots in the Tokyo Ramen of the Year Championship for three consecutive years. 
It is also here that you will find some uniquely coloured ramen broths such as the Green King ramen which is made with a fusion of fresh basil and olive oil with delectable tonkatsu. This unique bowl of ramen has richly marbled cha shu and finally garnished with grated parmesan cheese. Read more here.
---
15. Ikkousha Hakata Ramen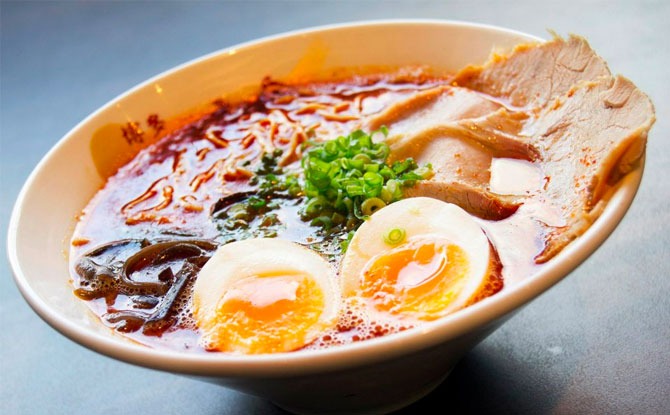 If you've ever wondered how tonkatsu ramen broth achieves its creamy base, it is by simmering a pork bone broth for hours. To ensure its maximum flavour and taste, the bones and broth should be changed frequently. This is part of the process that is done at Ikkousha Hakata Ramen, to ensure that each bowl of ramen that is served achieves the taste of traditional tonkatsu ramen. Ikkousha Hakata Ramen is currently located in both Tanjong Pagar and CHIJMES. They also offer delivery on food delivery platforms such as Food Panda. Read more here.
---
Bonus: Ichiran Ramen
Ichiran's solo dining experience is now available at the comfort of your own home! As of now, there still isn't an Ichiran outlet here in Singapore, but the much-coveted Ichiran experience can be simulated when you pick up a pack of Ichiran ramen at the DonDonDonki. Although the hefty price tag and each bowl of instant ramen coming up to about $8 a serving, it is a novel dish that you can try to make. Perhaps shutting yourself in the room while you consume a piping hot bowl of good quality ramen would be the next closest thing to the Ichiran experience before we can travel again.