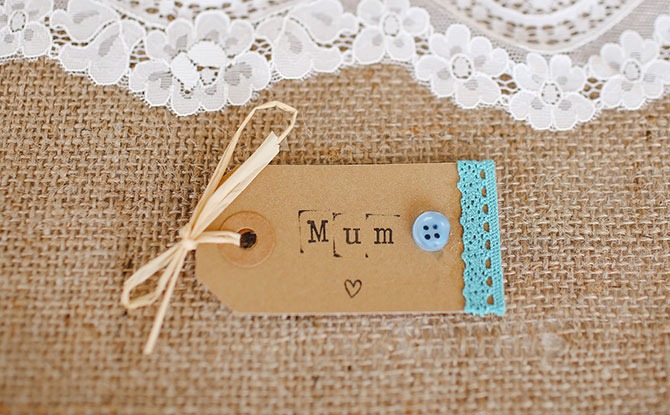 The time of the year where mums are spotlighted is here again. Gifts are a nice gesture of appreciation and love, and knowing most mums, they are a welcome present. (contrary to how they may respond) If you haven't given much thought into what to get for your mum or grandma, or a valued caregiver.
Here's our 2021 gift guide for Mother's Day!
---
Meaningful Gifts that Mum will Love: Mother's Day Gifts 2021
A Mum-only Staycation
Parenting is exhausting. So why not whisk mum off on a staycay so she can have a break from chores! For a day or two, she wouldn't need to worry about laundry, cooking, floors. But we reckon she would probably still be worrying anyway. We have many suggestions here.
---
Bird's Nest for Nourishment and Good Health
Bird's nest is always a treat especially for females. Why? Bird's best has high glycoprotein content and growth factors which help boost a weak immune system. How about getting mum some Kinohimitsu Fruity Camellia Tea Bird's Nest gift that would help boost immunity plus brighten complexion.
---
Blooms from Floraison Blooms (And a Giveaway!)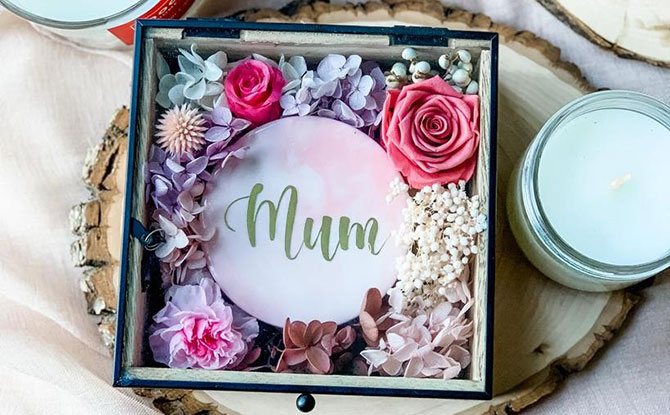 Want blooms that last yet do not collect dust?
At Floraison Blooms, floral artists curate preserved glass domes with real, preserved flowers that last for years. To celebrate special mothers on Mother's Day, Floraison Blooms is giving away a Bloom Box bundled with a marble coaster for one beloved mum! For more details, scroll to the bottom of this article!
---
Scroll to the bottom to participate in our Giveaway!
---
What's the best thing about getting cake for mum? You know you will get some! Check out our list of sweet, decadent treats here. Of course, sweetest mum deserves some cake. From Mao Shan Wang flavours to Macaron-filled ones, there are plenty of options to choose from. Now hand her the biggest slice!
---
An Ultrasonic Cleanser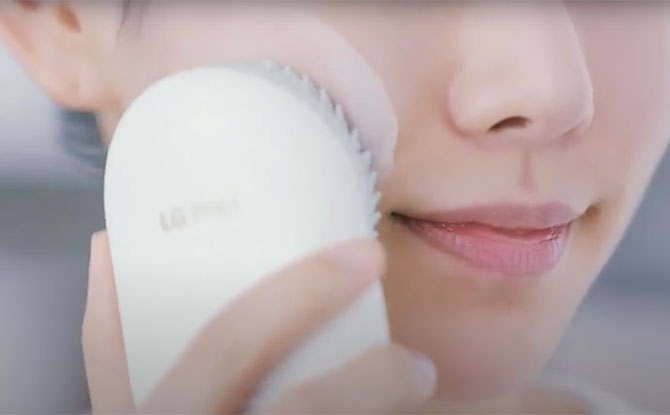 Ultrasonic cleansers are all the rage now and a handy tool for cleansing. LG's Pra.L Ultrasonic Cleanser uses Ultrasonic wave deep cleansing to gently remove dead skin cells and pollutants. Give mum a brighter and cleaner complexion. This pretty device is in white, grey and gold and boasts 4 different cleansing levels with 370, 000 ultrasonic micro-vibrations per second.
---
Ultra Peptide Treatment for Mum
Pamper mum with a facial treatment that promises to address ageing skin in one treatment. Minimise dullness, wrinkles, fine lines, age spots and uneven texture with Pisces Wellness' new Ultra Peptide treatment. Let mum feel rejuvenated and take advantage of the special Mother's Day promotion which is a two for one deal.
Better yet, have a mother-daughter treat! Check out the details here.
---
Scented Showerheads for a Fragrant Shower
Ever heard of scented showerheads? Ruhens scented showerheads come in three scents – Lavender, Lime and Rose. Not only are the showerheads fragrant, the showerhead filters harmful chlorine, moisturizes hair and skin with Vitamin C, leaving mum and the family rejuvenated. Benefits include less hair loss and improve skin texture.
Purchase one for mum here. Ruhens e-store.
---
Creative Classes for Mum
Sign mum (and child) up for a class that hones creativity. Whether it is watercolour floral jam or a resin making workshop, Getyr has a class for mum to attend. Getyr is a platform for local makers and teachers to impart various skills to anyone willing to learn. And such classes are a good opportunity to unwind. You might just uncover mum's latest hobby!
More classes listed here.
---
HAGAR X Sowing Room Mother's Day Collection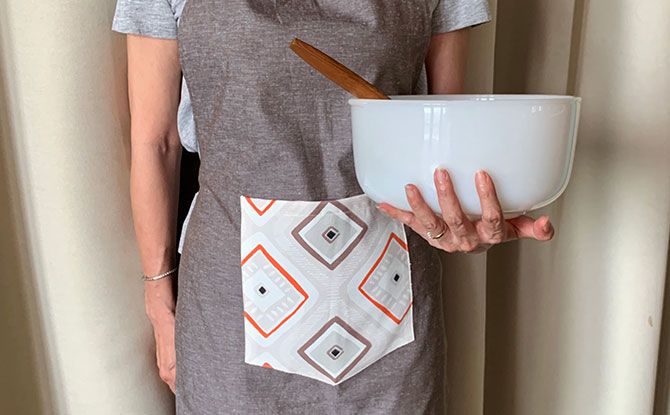 Support mums and women in need by purchasing gifts from HAGAR. Whether it's a brown tote bag, wet bag, an apron items are all sewn by victims of exploitation and abuse. This is a collaboration between HAGAR and the Sowing room to uplift the capacities of those in need with literacy and skills.
Shop here for gifts that help empower other caregivers. Check out this list for more options on gifting with a social impact.
---
Enamel Cup with a Local Twist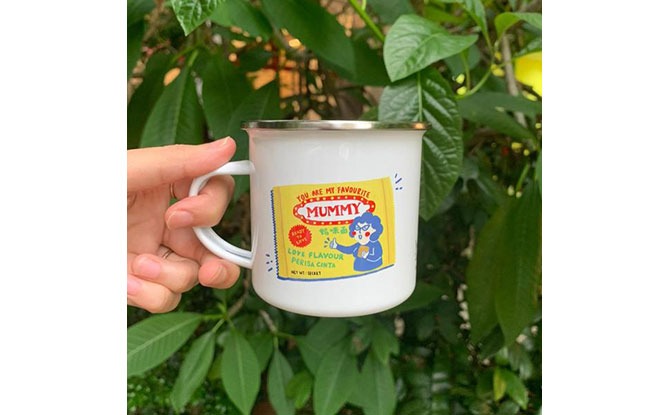 #Supportlocal by purchasing these adorable enamel cups by Cat Socrates. They have different designs dedicated to mums. My favourite has got to be the Mamee design. Check out this store which retails all kinds of quirky merch. P.S. you might end up buying gifts for the whole village once you start shopping!
---
Quality Time with Mum
This gift doesn't require much but a full presence of mind and body. You might have not been spending time with her, or perhaps too busy for a meal. Time to head for an activity together – be it a walk, high tea, watch a performance or just have a chat via the phone if she's far away. This might be the best gift – presence rather than presents.
---
A Home-made Breakfast in Bed Just for Mum
Want to start Mother's Day right? How about serving mum breakfast in bed? We have a list of easy to make recipes here. From Nutella-stuffed pancakes, easy French toast casserole to strawberry flowers, all mums will love the delightful surprise and ask for seconds. A happy mum is all you want for Mother's Day.
---
GIVEAWAY: Floraison Blooms's Mother's Day Bloom Box Bundle with Marbled Coaster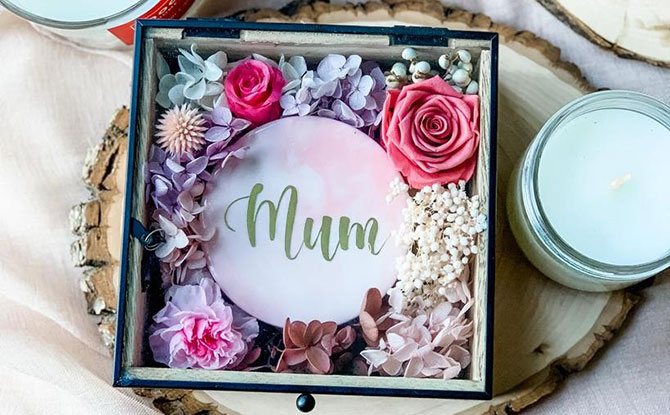 Little Day Out is giving away:
to one winner a Mother's Day Bloom Box bundle with marbled coaster
The winner will be notified for self-collection or delivery as charged on Mother's Day.
To win this awesome prize, do the following steps:
Subscribe to Little Day Out's free Online Newsletter
Follow Floraison Blooms on Instagram @floraison_blooms (https://www.instagram.com/floraison_blooms/)
---
The contest is closed and the winner has been contacted.
---