We live in a world that moves at high speed and churns out things in big numbers. Fast food, fast fashion, bulk buy, economies of scale, machine efficiency – it's all about producing and offering goods as quickly as possible, as cheaply as possible.
But not only does this remove the human touch and craft skills that goes into handmade goods, it also encourages over-consumption and wastefulness. Assembly line products can be easily thrown out because they mean so little; a thoughtfully crafted or handmade item, not so.
That's why we'd like to give a shout out to these handcrafted artisanal brands in Singapore (#supportlocal, people). Some produce only in small batches or upon order, some use eco-friendly materials or make conscious efforts towards sustainability and minimising waste. And all are quality labels worth backing.
---
Local, Singapore Artisan Brands
Patrichory
From her kitchen lab, founder Patricia Wong makes all-natural solid shampoo and conditioner bars using botanical ingredients sourced from around the world. A graduate from two award-winning UK-based natural skincare schools, she draws on Ayurvedic herbs, plant actives like quinoa protein, and organic essential oils that not only make the products smell great but deliver anti-inflammatory and antibacterial benefits. The brand also offers solid hair masks, dry shampoo hair powder and a small range of accessories such as wooden combs and a biodegradable soap mat made from coconut fibre.
---
Senkoubou
This boutique leather goods studio is the brainchild of Chin Shiying, a fashion design graduate from Nanyang Academy of Fine Arts who spent a year as an apprentice to a leather master craftsman in Kyoto. Founded on the principles of the circular economy, products are made using minimal resources and eco-friendly materials – in this case, leather derived from the food industry's discarded raw hide which has been put through non-toxic traditional vegetable tanning in Tuscany, Italy. At the end of their life, products can be reused, remade or recycled. To prevent impulse buys and wastage, items are made only upon order and after collaborations with the buyer.
---
Su By Hand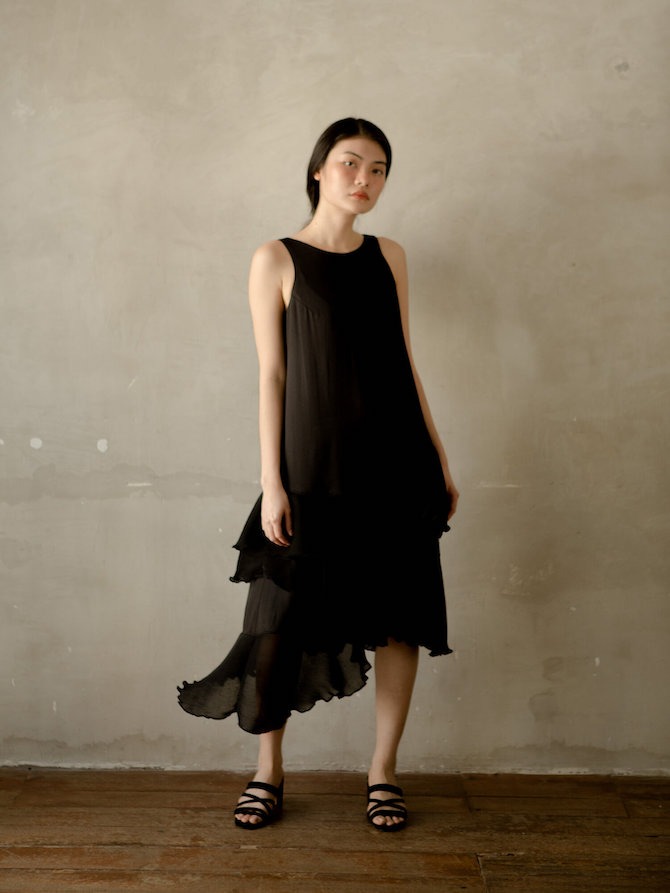 Inspired by nature and built on an ethos of sustainability, this slow fashion womenswear label makes its clothes using artisanal techniques and eco-friendly materials like plant dyes and Tencel. Designer Su Pei, who previously worked for luxury brands in Spain, Hong Kong and China, conceived of the brand as an alternative to mainstream fashion and to counter the wasteful use-and-throw mindset. Clothes are made in small batches and designed to last over time and seasons.
---
Balm Botanique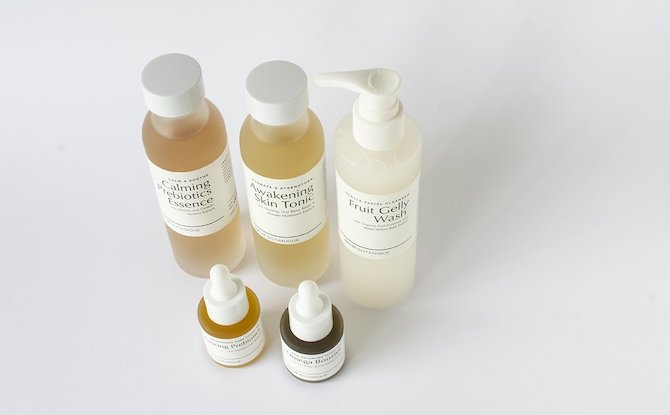 Previously known as Balm Kitchen, former graphic designer Teresa Foo started this vegan and cruelty-free skincare and bodycare brand when she couldn't find natural products in the market to soothe her young son's atopic dermatitis. Having graduated with diplomas from a UK-based online accredited organic school, much of her offerings are based on certified organic or naturally-derived ingredients with proven track records for effectiveness. The products are also multi-taskers designed to help pare down your skincare routine to the essentials, and they're always made in small batches so you receive them fresh.
---
Studio Mu Yu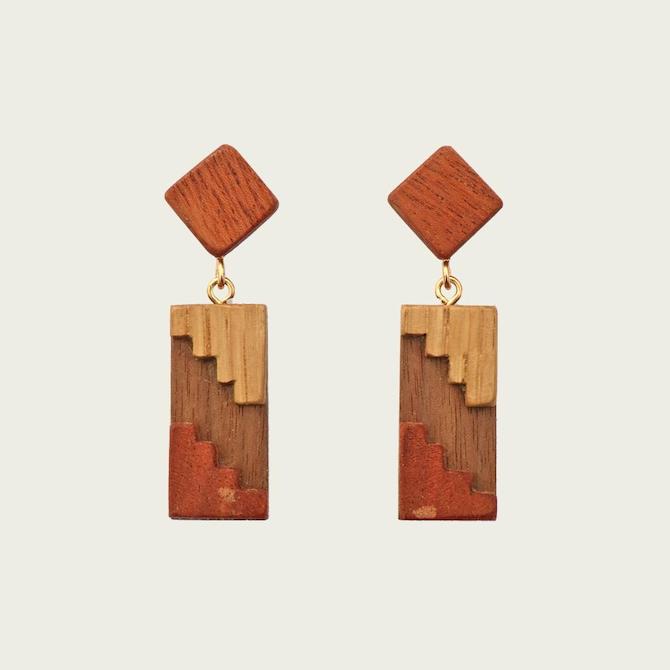 Former marketing executive Lyn Ng spent six months in Taiwan learning woodworking and a year on apprenticeship here before starting this accessories line which specialises in upcycling small and irregular pieces of discarded wood into earrings and bags. Before they are used, the wood is treated to ensure they are free of pests and chemicals. Each piece is handmade and no two pieces are exactly alike due to their distinctive wood grains, knots and textures of different bits of wood.
---
Oasis
Having struggled with acne since her teens and finding that neither steroid creams nor antibiotics could solve her problem for good, founder Hildra Gwee turned to the healing powers pf plants instead. The self-taught formulator relies on information from academic research, published lab results, books and natural skincare websites in coming up with her vegan product recipes which are packed with plant actives but contain zero fillers and chemicals. Since the early offerings of facial oils and clay masks, the brand's lineup has expanded significantly to include haircare, bodycare, lifestyle products like hand sanitiser and mosquito repellent.
---
Jiakuma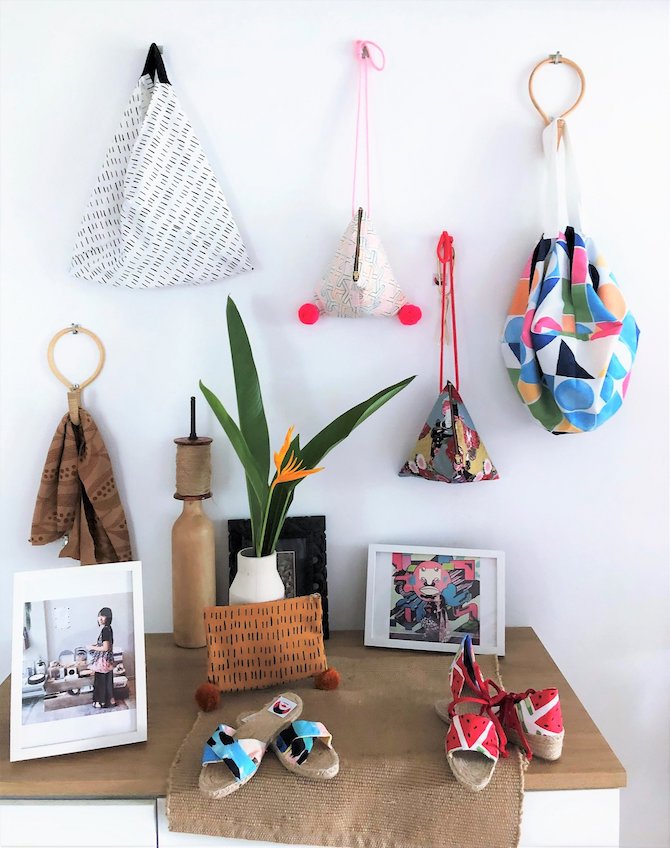 Starting out as a line of cloth bento bags inspired by Japanese origami azuma bukaro bags, the label has since expanded its offerings to include espadrilles, small sling bags and kids-sized bags. Products are designed by brand founders Giacomo Ghelfi and Mar Cusso, an Italian-Spanish couple who have been based in Singapore since 2015, and handmade in their atelier here. Made from small pieces of textiles purchased directly from vendors around Southeast Asia, the bags and shoes stand out with their striking prints which range from the traditional to the quirky and colourful.
---
Covet Crystals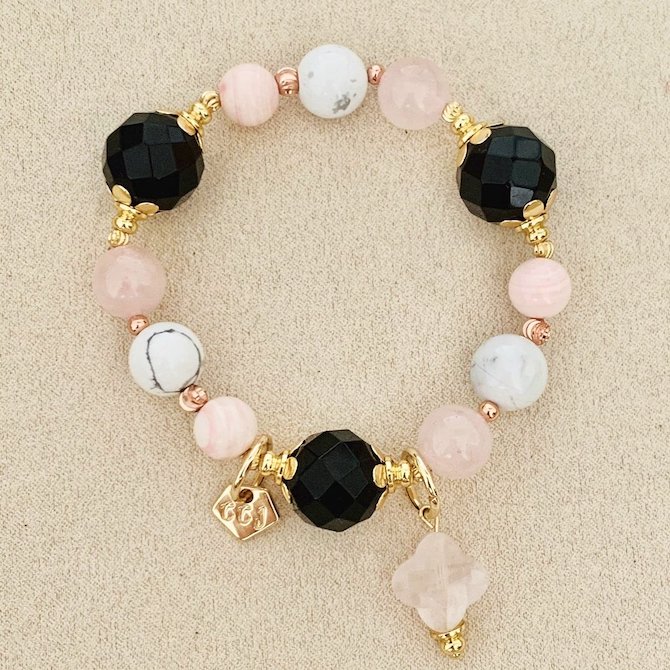 Using a wide range of natural crystals and gemstones like jade, lapis lazuli, amethyst and even meteorite, fine arts-trained designer and owner Shu creates beautiful statement jewellery that are sure to catch the eye. A firm believer in the power of crystal healing, she designs each piece to promote positive energy as well as physical and emotional wellbeing, but they look so fab you can simply wear them as fashion accessories too. All pieces are handcrafted to your size by Shu, which is why you have to wait three to four weeks before receiving your order.
---
Rough Beauty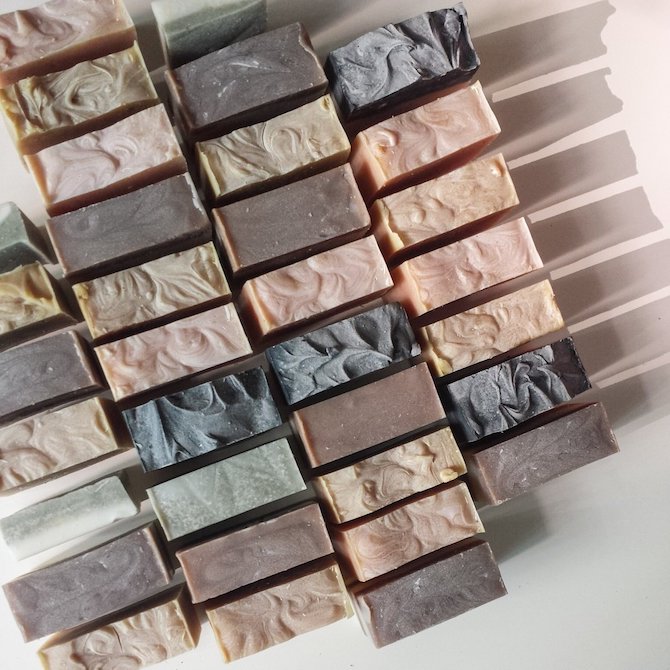 This bath and bodycare line started by ex-nurse Chew Jia Tian is all about simplicity and sustainability. The soaps are handmade in the brand's studio here using the age-old cold process method, which involves only oils and lye without any external heat applied. Only botanical and natural ingredients such as coconut oils, rice bran and clays are used, and products are free of synthetic fragrances, colours, sulphates and parabens.
---
3125
Starting out as a school project by LASALLE College of the Arts student Caroline Justine, this jewellery line has since developed into a full-time business. Natural gemstones and materials used are sourced globally and handcrafted into accessories here, while sterling silver pieces are made in Thailand. The brand makes considerable effort to be eco-conscious by using reusable and recyclable packaging and is gradually shifting to a made-to-order business model so materials are only purchased when necessary.