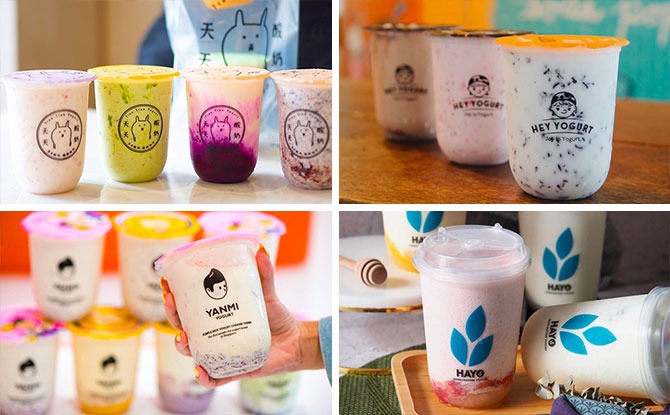 Often described as the healthier alternative to bubble tea, yogurt drinks have been increasingly popular as a sweet treat or drink on a hot day. Here are some of the yogurt brands that you can find here in Singapore.
---
Yogurt Drink Stores In Singapore
Yanmi Yogurt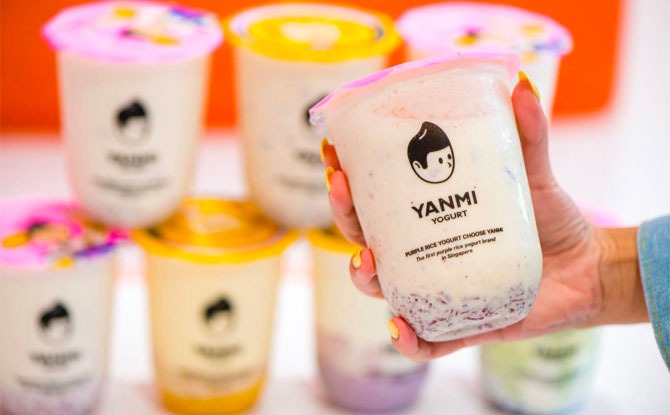 One of the yogurt franchises in Singapore with outlets all across the island, Yanmi Yogurt's menu features a variety of drinks with fruits and other interesting toppings. Their signature item is its Purple Rice Yogurt drink, a blend of chewy purple rice and fresh yogurt. We enjoy Yanmi Yogurt because the yogurt is slightly more tart and creamy.They also have items such as Chewy Oats Yogurt, Haw Purple Rice Yogurt and Chunky Purple Taro Yogurt. Website
---
Hey Yogurt
Hey Yogurt drinks boast a thick and smooth texture made from a secret formulation using Australian premium dairy. Its yogurt is slightly sweeter and less tart. Its menu consists of different drinks categorised into a series. There are Grain Series drinks such as the Dreamy Purple Rice and Fairy Oatmeal. There are also interesting drinks such as superfruits, mixed fruits or even local flavours like Pulut Hitam.
---
-- Story continues below --
---
Hayogurt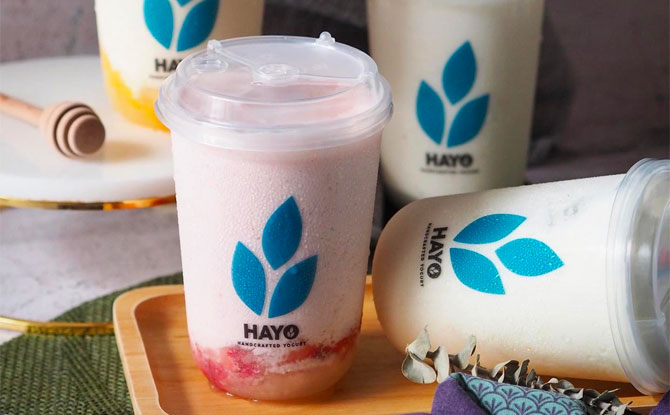 Located at Middle Road, HAYO's Artisanal Yogurt is consistently cultured from scratch. It uses 100% Australian cow milk to make its yogurt base. Other than the popular toppings of purple rice and oats, there are various fruits such as Yuzu, Avocado, Lychee, Banana, Passionfruit and more. Website
---
Hey I am Yogost Singapore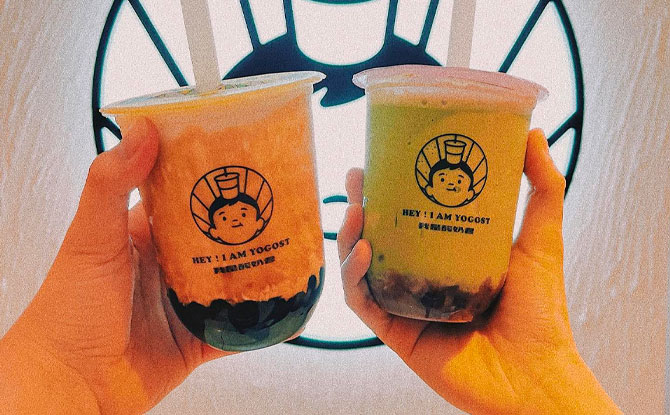 Enjoy freshly made yogurt drinks at Yogost Singapore's outlet at Suntec City. Their menu has items such as Rich Yogurt options with interesting flavours such as Oreo Boba and Matcha Red Bean as well as Fruit Yogurt options like Mango Purple Rice Yogurt. There are also Yo-teas with fruits such as Dragon Fruit, Watermelon and Strawberry. Website
---
Tien Tien Yogurt
With minimalist graphics and a cute bunny mascot, Tien Tien Yogurt offers customisable yogurt drinks that can be enjoyed throughout the day. Choose from toppings such as Lotus Biscoff, fruits such as Melon Avocado, Strawberry Melon and the trendy flavour of Oats or Purple Rice. Customers can also choose between 0%, 50% or even 100% sugar for their drink. Website
---
17 Yogurt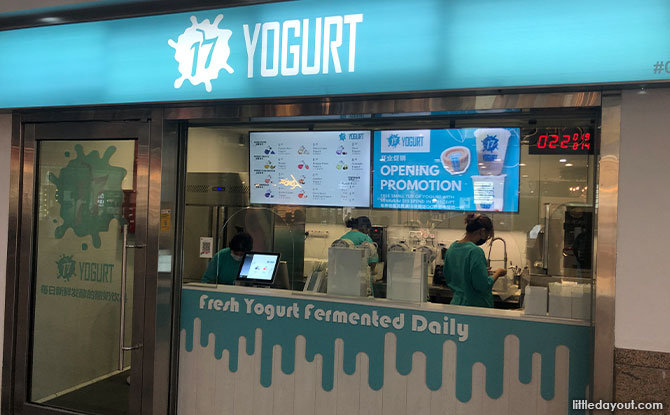 With its first store at Tampines Mrt station, 17 Yogurt has fresh yogurt drinks made with yogurt that is freshly fermented every day. Their signature flavours are Purple Yogurt Chewy Oats and Taro Yogurt. Recommended flavours on the menu include Kyoho Grape Yogurt and Strawberry Pudding Yogurt. Customers also have the option to add purple rice, taro and oats as additional toppings to any of the drinks.