This Singapore Airshow 2022 is taking place from 15 to 18 February this year. What's different is that there are no public days this year. However, what is still the same is that a highlight of the event, the Singapore Airshow flying displays, will still be going on with a new way to reach audiences.
This year, the Singapore Airshow flying display performance will take place on all four days of the show. On display will be both military and civil aircraft from countries like India, Indonesia, United States and Singapore.
---
What To See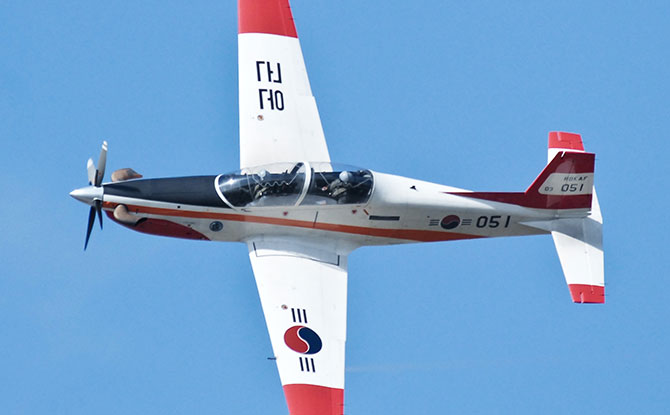 Among the highlights of this year's show include a solo performance of the Boeing B-52 Stratofortress bomber by the United States Air Force and another solo performance of the Lockheed Martin F–35 Lightning II by the United States Marine Corps.
The Indonesian Air Force Jupiter Aerobatics Team will be put up performance in their KT-1B prop-driven trainer aircraft.
---
-- Story continues below --
The Indian Air Force will be putting up a solo performance of their HAL Tejas light figther and the Republic of Singapore Air Force will feature the F-16C fighters and AH-64D attack helicopters.
The civil aircraft taking part in the performance are the Airbus A350-1000 and the Boeing B777-9.
---
Singapore Airshow Flying Display Timings
Here are the timings for the Singapore Airshow Flying Displays:
15 February (Tue): 12.30 pm
16 February (Wed): 11.30 am
17 February (Thu: 11.30 am
18 February (Fri): 11.30 am
This information is correct as of 11 February 2022. Take note that the line up and schedule are subject to updates. We suggest tuning in 10 minutes early.
---
How to Watch the Singapore Airshow Flying Display Performances
The aerial displays will be conducted at the Changi Exhibition Centre, close to Changi Bay Point. However, as there are no public days at this year's Singapore Airshow and as road closures will be in the place, the best way to watch the aerial performances is to watch the LIVE broadcast on the performances on the Singapore Airshow's Facebook page here or via this page here.