Their cute little faces may be obscured by masks for much of the time, but that doesn't have to cramp our kids' style.
Whether you're looking to tog out your little ones in minimalist cool, French chic, exotic prints or Korean-inspired threads, we've rounded up some of the best labels and stores to shop at for stylish junior outfits.
Shopping for Kids Clothes in Singapore
---
Cotton On Kids – For hip daily wear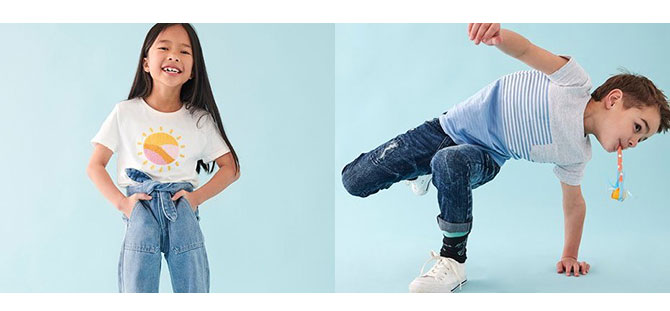 The first stop – and also a one-stop-shop – for a wide range of cute casual for kids clothes in Singapore. You'll find everything from shorts, funky t-shirts and jeans to rompers, sun dresses, sequinned frocks and more. Watch for their sales, when there are great bargains to be found.
Uniqlo Kids – For practical magic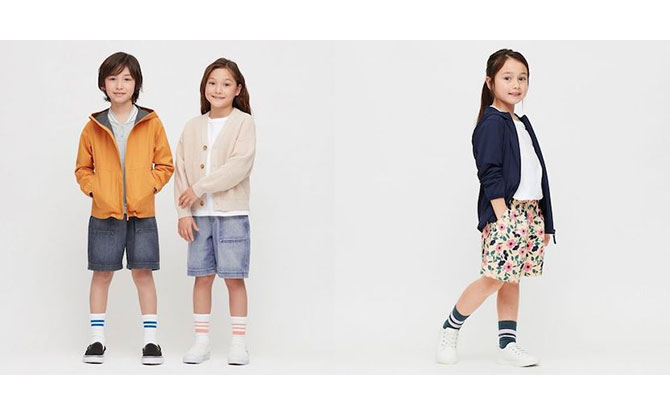 The Japanese have a knack for styling and mixing even plain items into cool outfits. At Uniqlo, you'll find both simple and trendy designs (their printed t-shirt are especially on-point), great cutting, and fantastic quality and value. Really, their stuff never seem to pill or go out of shape.
---
Gen Woo – For street-style vibes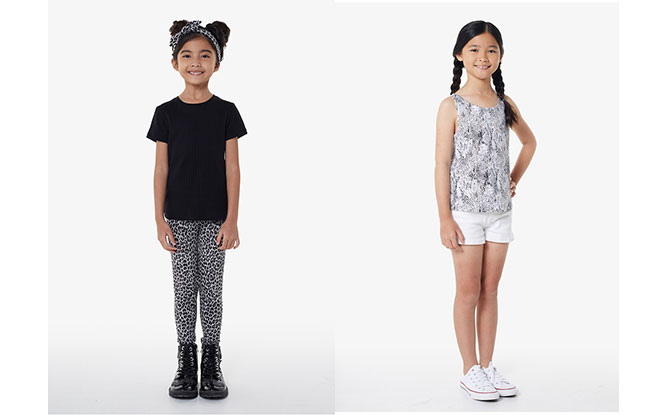 This local label offers cool-girl casuals (sorry, boys) for pre-schoolers to pre-teens. And now that it's selling on fashion portals Zalora and Zilingo, returns and exchanges are a breeze.
---
Started by an entrepreneurial mum, this multi-label e-store brings together many kids fashion brands from Australia and the US. Entering the site is like diving into a trove of all things sugar and spice – think tulle and lace, princess dresses and floral prints, flouncy hems and bunny-ear headbands.
---
Zara Kids – For classy European vogue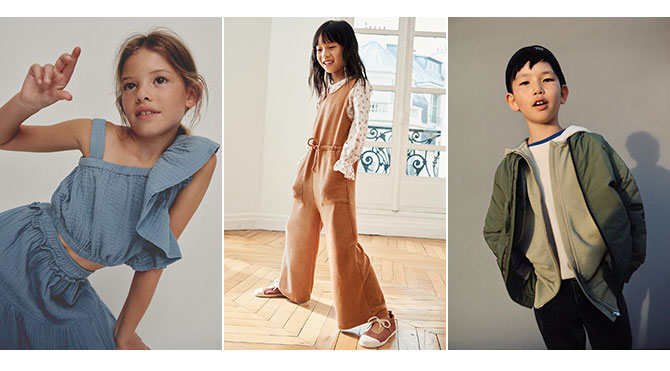 Like its grown-up collections, Zara's kids wear is trendy, modern and sophisticated. In fact, we'd wear the clothes ourselves if they came in our sizes. Expect things like asymmetric tops, midi skirts, gladiator sandals, textured shirts and linen trousers among the regular lineup.
---
The Elly Store – For charm and functionality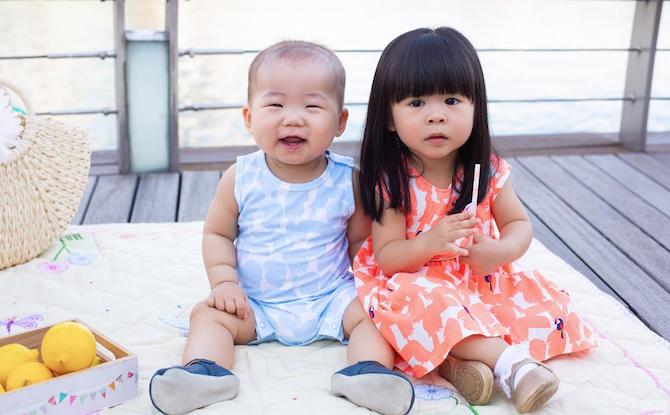 This homegrown brand aims to create beautiful clothing for babies and children that are comfortable and practical. Something they can run and play in – and look darn good doing it. Besides international clothes and shoes labels, it also has its own collection of kids cheongsams and mandarin collar shirts for boys.
---
Wild Sundays – For groovy baby loungewear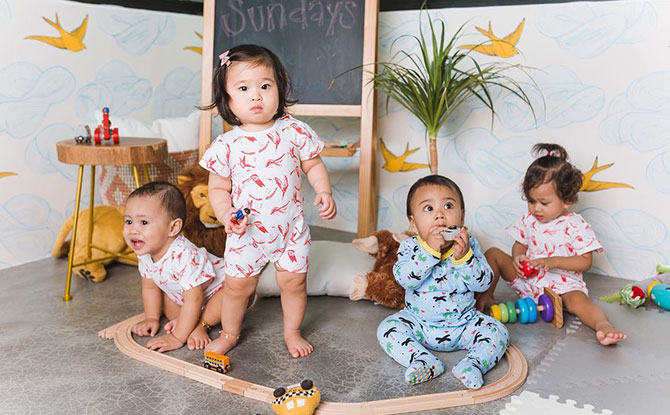 Dedicated to resort and homewear for 0 to 3-year-olds, this label's custom prints are inspired by Southeast Asian flora and fauna. Organic cotton is used whenever possible and the clothes are made in Bali in small batches to ensure their quality.
---
Mon Bebe – For whimsical fun
The place to check out if you have a kid who loves to get dressed up. Here, you'll find fairy tulle dresses, sweet cheongsams and kimonos, colourful summer dresses and mummy-daughter twinning sets. Boys aren't left out either – there are four-piece sets with suspenders and bowtie, K-pop style baggy jeans and some crazy cute singlet-and-shorts combos.
---
Chateau de Sable – For impeccable French style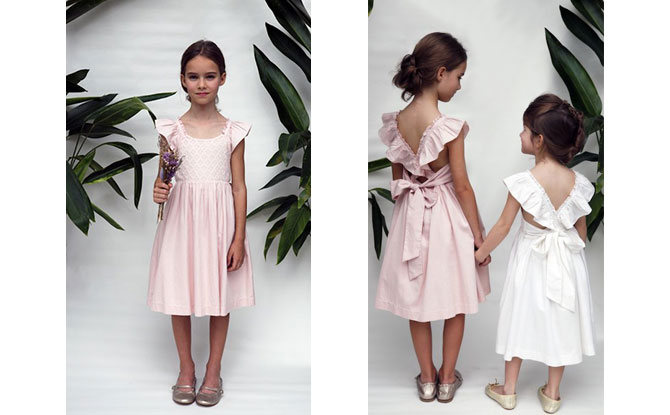 Whenever we picture ourselves on the Riviera, sipping bubbly in the sun with the kids in angel mode (hey, one can dream), we imagine them garbed in Chateau de Sable. Nautical stripes, soft lace, checks and flounce sleeves are the order of the day here. It's IG-perfect fashion that never goes out of style.
---
OliveAnkara – For unique African prints
The founder-designer is an Italian of African descent who wants to make Africa-inspired clothing that look fab on everyone. Though not solely a kids wear label, it has a good collection of children's apparel that are sure to capture attention and compliments.
---
Le Petit Society – For tasteful comfort
Believing that great style is for everyone, this brainchild of a Singaporean couple stemmed from a desire to offer well-designed, top quality clothes that kids will remember wearing through their childhood as they play, party and snuggle in them. The brand also offers matching family outfits.
---
Hunter + Boo – For sustainable tropic-themed casuals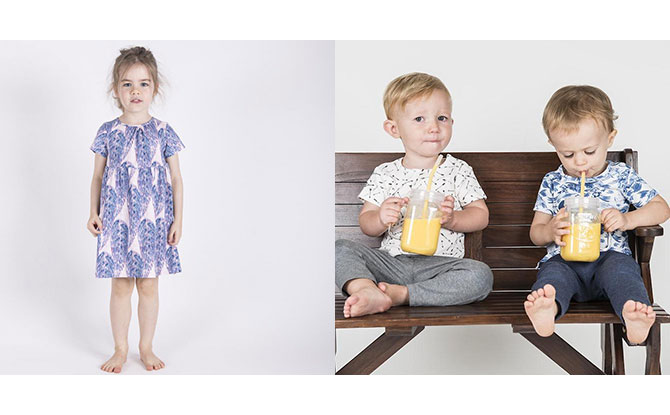 This sustainable children's wear label features eye-catching prints inspired by Singapore's island living, with hints of Victorian style and Japanese art. These kids clothes in Singapore are made in Sri Lanka in accordance with the country's sustainable clothing industry standards, and use ethically-farmed organic cotton.
---
Elizabeth Little – For timeless heritage designs
You know those vintage smocked dresses you see on expensive handmade dolls and in classic photos? They're the blueprint on which Elizabeth Little's designs are based. Crafted in small quantities and made using organic cotton, fine Japanese linen and heritage Liberty prints, these creations aren't just clothes, they're keepsakes.
---
Les Ateliers J – For French-inspired classics
Founded by a French mum in Singapore, this clothing line's designs are based on garments she had sewn for family (including her daughters) and friends in the past. The aim: to create clothing for little ones that exude sweetness, character and that indefinable je ne sais quoi.
---
Pocketpig Diary – For Korean flair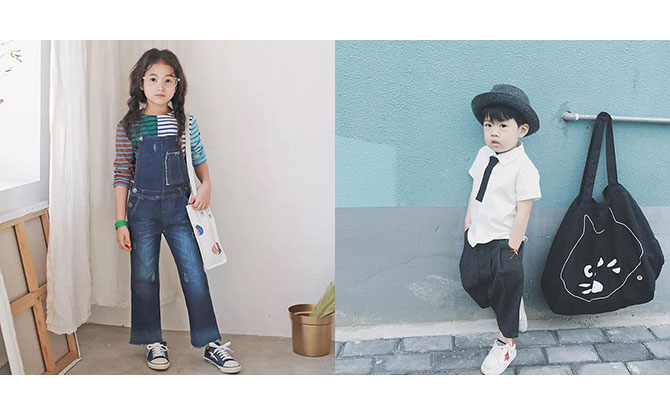 Sure, this e-store stocks everything from underwear and pyjamas to cartoon character t-shirts and party dresses. But the highlight here is really its range of apparel for girls and boys that look like mini versions of what youths are wearing on the streets of Seoul.