It is said that one person's trash is another's treasure. And nowadays, vintage and retro items are pretty cool. For those who may wish to go hunting for old treasures, we've put together three places where you can seek out heritage treasures. It can be an eye-opening experience and you never know what you may end up walking away with.
---
Where to Shop for Vintage & Retro Collectibles in Singapore
Old Habits
An easy entry point to get started shopping for vintage and retro items in Singapore is Old Habits, a modern and atmospheric cafe located at SAFRA Mount Faber. The various collectibles are display all around the cafe area and you can enjoy a meal and browse through them at the same time. Small items like toys and other knickknacks for sale are well-presented on shelves. The cafe's shop is an easy entry point for those who may want to look out for something cute to take home.
---
Havelock 2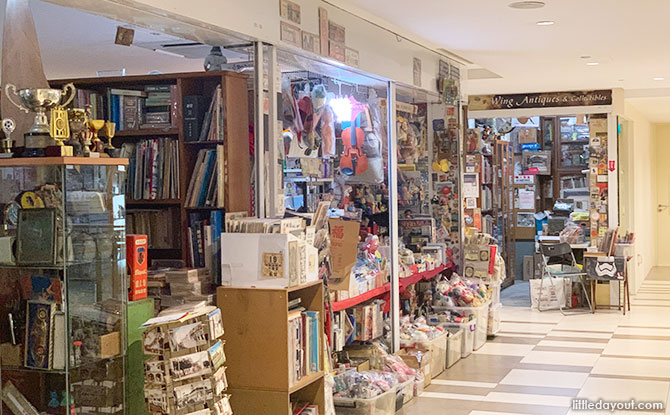 Tucked away on the third floor of Havelock 2 are two shops selling vintage collectibles. Past Time Collectable (#03-25) stocks mainly vintage toys. Think Ultraman toys and old Gundam boxed toys. We even spotted a He-man Battle Cat. Next door is Wing Antiques & Collectibles (#03-27/28). This is filled with mishmash of items like badges, toys, postcards and more. If you are willing to dig in, you never know what you may find hidden in the store. The second floor has another toy shop Unrivalled Collectibles too.
---
Tong Mern Sern Antiques Arts & Crafts
For those who are interested to take a deep-dive into antiques and collectibles, Tong Mern Sern Antiques Arts & Crafts is an interesting place to visit. Occupying an old shophouse along Craig Road, the shop is chockfull of old items. However, we would not recommend bringing the kids along for a visit as there are a lot of highly fragile items inside. Plus, the wooden floors are a bit creaky and springy too.