As we approach Christmas, slow down and spend some quality time with the family. From arts activities and theatre shows to science and history programmes, this weekend presents some delightful ways for parents to bond with their kids.
21 & 22 Dec, 7 pm to 8 pm
Level 2, Bedok Point
Whether you've been naughty or nice, come say hi to Santa Claus and take the opportunity to snap a photo with him! There will also be present giveaways to look forward to. Learn more.
17 to 29 Dec
Sands Theatre, Marina Bay Sands
Don't miss Andrew Lloyd Webber's record-breaking musical, here only for a limited season. Discover the magic that made this one of the longest-running shows in West End and Broadway history. More info.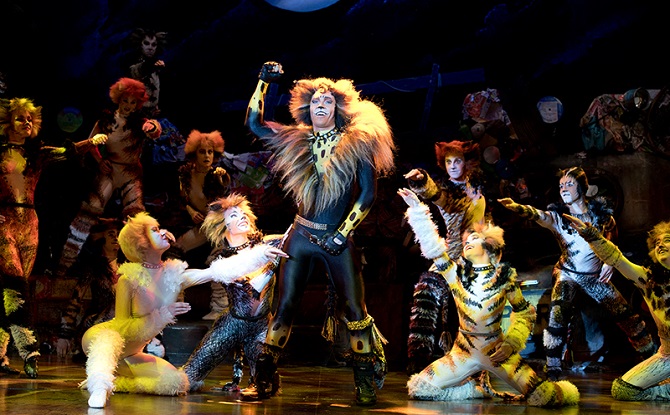 Till 22 Dec
Various locations
Offering immersive, non-verbal performances that fire up the imagination, this innovative children's festival's line-up includes a surreal, circus-style adventure and an enchanting dance piece for babies and toddlers. Details.
21 Dec, 10 am to 5 pm
National Museum of Singapore
Enjoy a cosy day at the museum with the family and experience the Christmas mood. Fun programmes include carolling, talks, workshops, storytelling sessions and more. Find out more.
Till 25 Dec
Science Centre Singapore
Follow the quirky elves on an exclusive tour of their headquarters. Experience spectacular science demos in a safe and up-close performance and learn how to make your very own scented Christmas candle. Learn more.
21 to 22 Dec, 10:30 am to 5:30 pm
Whitebox, The Artground
Head over for a variety of drop-in programmes for little ones from as young as eight months, including storytelling, interactive performances and craft activities. More info.
21 Dec, 10:30 am to 12 pm
Malay Heritage Centre
Discover how Kanchil, the beloved trickster mousedeer of Indonesian folklore, falls into a pit and tricks some unlikely animals into helping him out. Then see artefacts featured in the story and try out a craft activity inspired by the tale. Details.