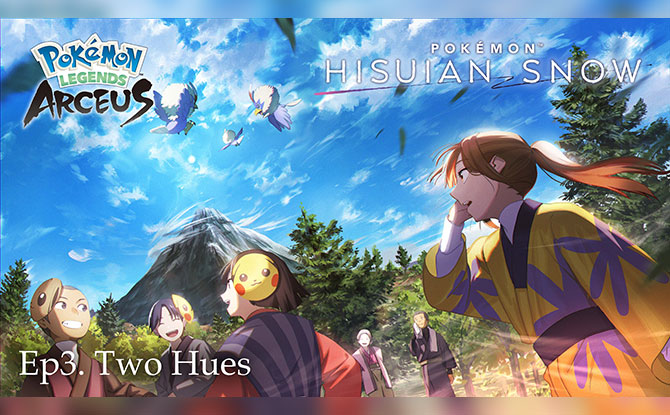 Pokémon Hisuian Snow is an original story based on the Nintendo Switch game Pokémon Legends: Arceus. The final episode of the three-episode online animated series on YouTube, Two Hues, has just been released on 23 June 2022.
---
Pokémon Hisuian Snow Animated Series on YouTube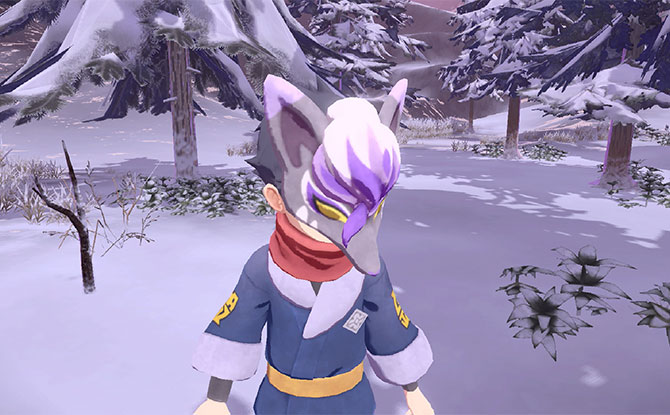 Pokémon Hisuian Snow is centred around the story of Akio who reminisces about the first time his father brought him to the Hisui region.
In the final episode of the online series, Cyllene from Pokémon Legends: Arceus makes an appearance. Cyllene is strict both with others and with herself. In the Pokémon Legends game, she was the captain of the Survey Corps.
In the online animated series, Cyllene is addressing a certain incident that occurred in Hisui as a member of the Security Corps. The events of Hisuian Snow take place several years prior to the game.
To celebrate the release of the final episode, Pokémon Legends: Arceus players will be able to receive the Shiny Baneful Fox Mask by choosing Get via Internet from the Mystery Gifts feature in the game. This is available up till Wednesday, May 31, 2023.
Watch Pokémon Hisuian Snow here.