Address: 101 Thomson Rd, Singapore 307591
Location: Level 1
Key Features:
2 sinks
Hot and cold water dispenser
2 individual padded diaper changing station
1 long padded diaper changing station (can fit approximately 2 babies simultaneously)
2 breastfeeding rooms – armchair and electrical point per room
Wet tissue dispenser
Size: Large, accommodates more than 2 strollers
---
Review
The Baby's Room at United Square is spacious and cheerily decorated in shades of pink, green and blue. The room is also well-equipped with family-friendly facilities including sinks, a hot and cold water dispenser and three diaper changing stations, allowing for several families to use the nursing room at any one time. Additionally, there are two private, lockable nursing rooms that mums can use to nurse or express comfortably.
---
-- Story continues below --
The Baby's Room also contains a wet tissue dispenser and a helpful guide to the various family-friendly amenities and features in United Square.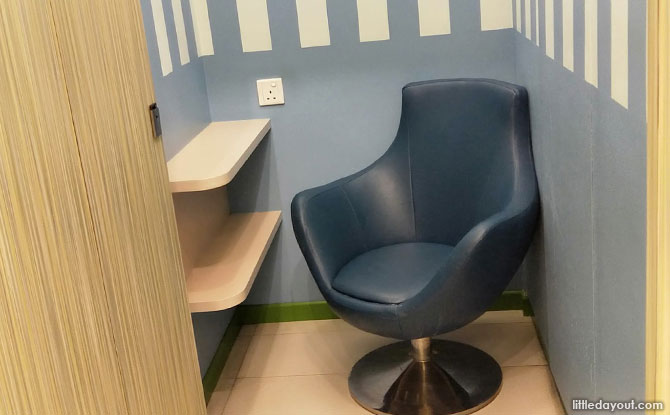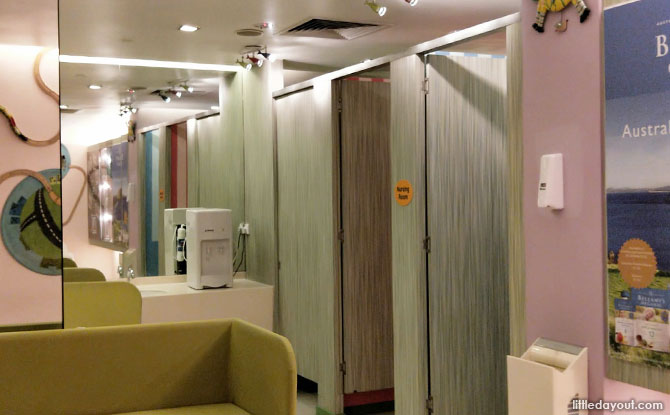 ---
Useful Information
United Square Nursing Room
Address: 101 Thomson Rd, Singapore 307591
Phone:
Email:
Website: