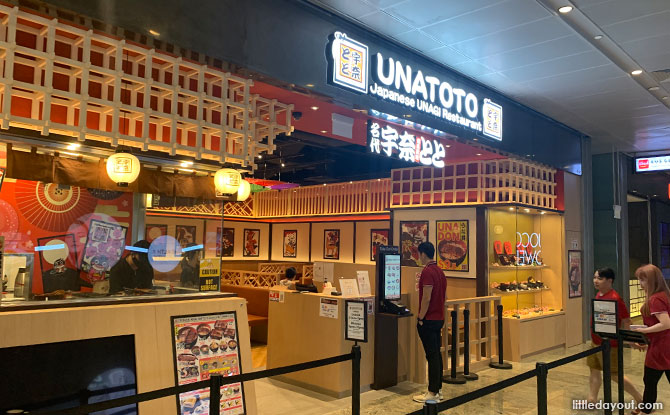 Unagi isn't usually considered the most affordable Japanese dish but yet Unatoto, located at the basement of Guocco Tower in the CBD does a decent job of turning that conception on its head.
---
Unatoto: Fast Food Unagi Restaurant from Japan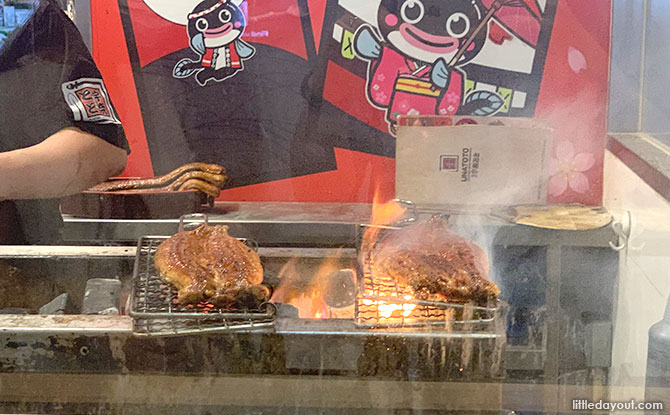 Unatoto, a "fast food" unagi restaurant offers diners a chance to enjoy charcoal grilled unagi at relatively more affordable prices.
For those who have tried other unagi restaurants around town, such as Man Man, you'd would know that the prices can be quite steep.
---
-- Story continues below --
We were drawn to Unatoto because it has Hitsumabushi, the famous eel dish from Nagoya, at just $13.50. At other restaurants, this dish would set us back by between $25 to $35.
An Unadon or grilled eel on rice is $9.50 for a bowl.
These prices are all before GST.
---
Unatoto Review: Hitsumabushi, Umaki and Unagi Tempura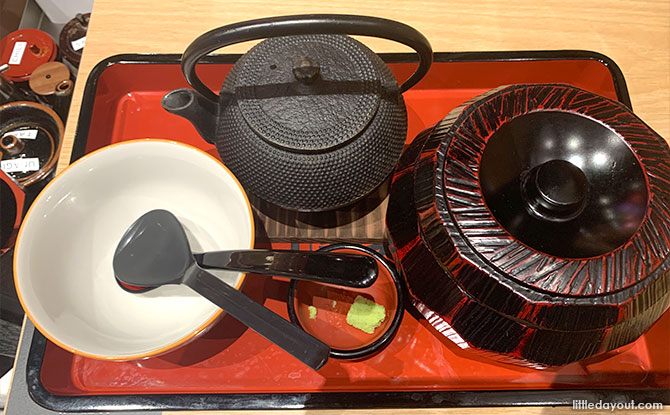 We ordered Hitsumabushi as well as Umaki ($5.50 for a full portion; $3 for a half portion) or tamago egg with eel wrapped inside, and Unagi Tempura.
The Hitsumabushi comes with a decent sized portion of rice along with eel. It was definitely nice and tasted good. The eel was soft and nicely grilled. We could add on sauce to taste using the available sauce at the table.
The dish comes with a kettle of dashi broth. As much as we enjoyed it the unagi and rice on its own, we personally found ourselves enjoying the unagi and rice mixed in with the broth, with a hit of wasabi. Of course, this is also down to personal preference.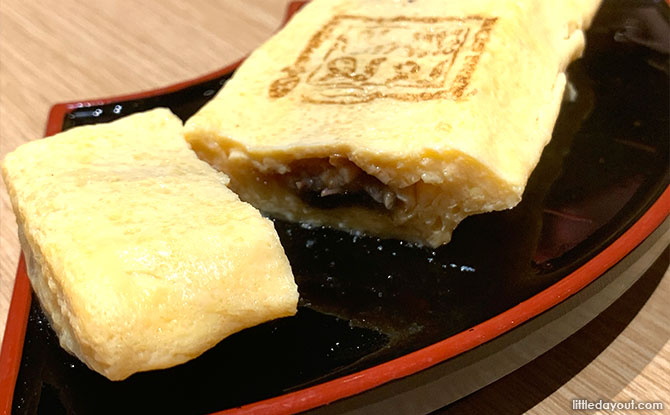 The Umaki was as you'd expect, but the other surprise was the Unagi Tempura.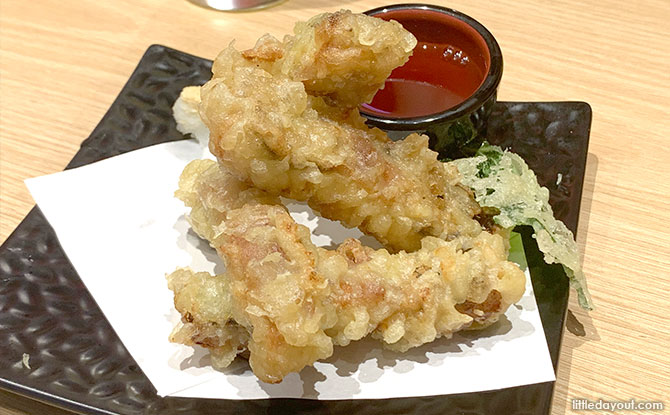 The batter was nice and crisp, acting as a perfect foil to the deliciously tender pieces of grilled eel hidden inside.
Unatoto is a great option for those who enjoy Japanese grilled eel and definitely is more affordable that dining at some of the other Unagi specialty restaurants.
Is it as good as some of the other Unagi specialty restaurants? Maybe not, but it was good enough to satisfy our hankering for unagi without burning too big a hole in our wallets.