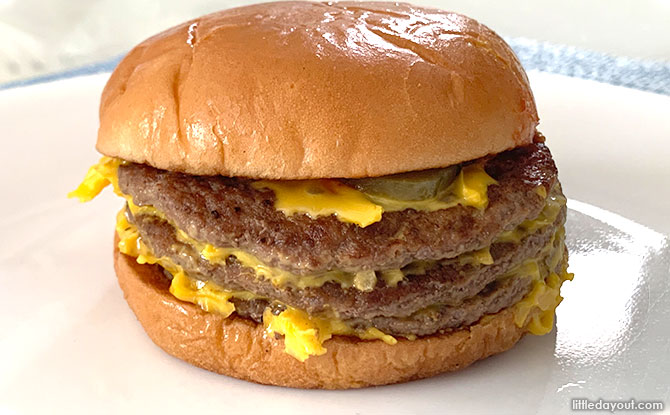 What has more beefy layers than Big Mac? Well, from 11 March 2023, at McDonald's outlets in Singapore, the answer is the limited-time Triple Cheeseburger. This new monstrosity at McDonald's will feature three beef patties, each topped off with a layer of cheese.
McDonald's Singapore's Triple Cheeseburger
According to McDonald's Singapore, the new Triple Cheeseburger makes use of "elevated cooking methods" to make it tastier. This includes a 9.4% increase in the gap setting of the flattening grill to get a juicier patties, slightly caramelising the diced onions on top of the beef patties on the grill and thawing the slices of cheese to 17.5°C for that perfect melt when in contact with that hot and juicy beef patty.
---
-- Story continues below --
Don't get your expectations up too high. The McDonald's Singapore Triple Cheeseburger is pretty much a cheeseburger with an extra layer of patty and cheese. However, if you are the type who like something to really bite into, this burger may fit the bill.
The Triple Cheeseburger is available from $6.80 a la carte or from $8.60 for an Extra Value Meal.
Apple Custard Pie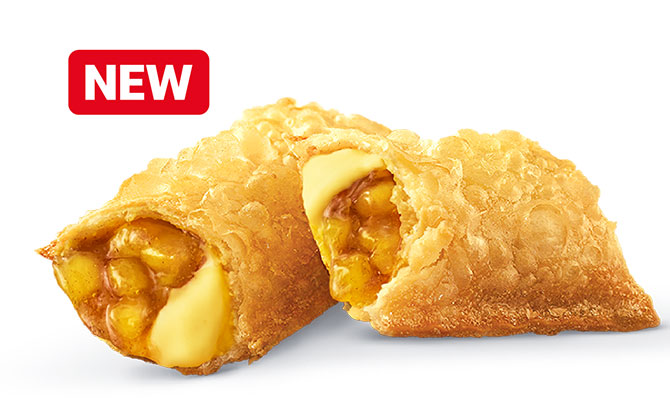 If three layers of beef patties isn't quite your thing, perhaps you can bite into the Apple Custard pie instead. We are all familiar with McDonald's Apple Pie; the Apple Custard Pie features an apple filling with a thick, creamy custard.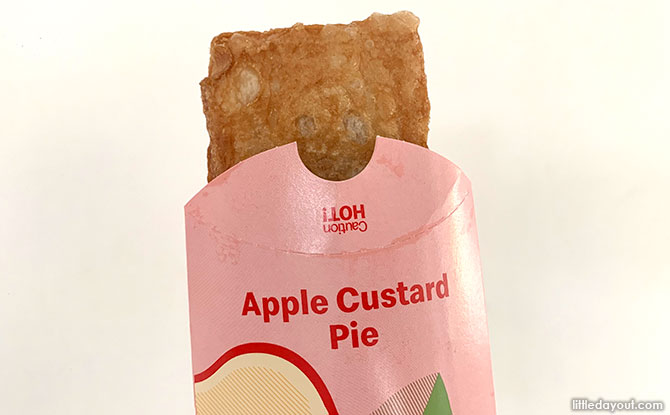 We actually really enjoyed the Apple Custard Pie.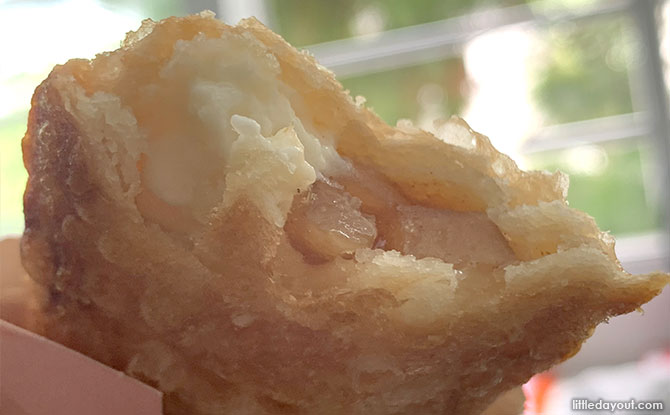 It reminded us of a similar pie that we had at McDonald's in Japan several years ago! Yummy!
The Apple Custard Pie at McDonald's is available from $1.80 a la carte.
Lotus Biscoff McFlurry
If you fancy something cool instead, McDonald's will also be launching the Lotus Biscoff McFlurry with Biscoff biscuit bits mixed together with vanilla soft serve ice cream and caramel sauce.
Triple Cheeseburger Feast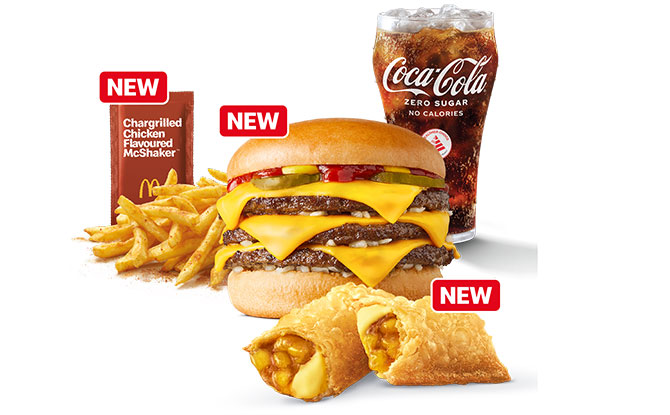 For those who wish to try the new items at McDonald's, there is a Triple Cheeseburger Feast which comes with the burger, a large Chargrilled Chicken Flavoured McShaker Fries and an Apple Custard Pie.
This bundle is available from $11.40.