Phillip Island, a two-hour drive from Melbourne, Australia, is a popular day trip for visitors. The biggest attraction there is the Penguin Parade, the nightly spectacle where Little Penguins march out of the water, on to the beaches and to their nest.
The penguins are unquestionably cute and it is no wonder that people flock to Phillip Island to view them. However, we discovered there is plenty more to see and do around Phillip Island.
Here are some things to do at Phillip Island, just a drive away from Melbourne, Australia.
Things to do at Phillip Island
---
Churchill Island Heritage Farm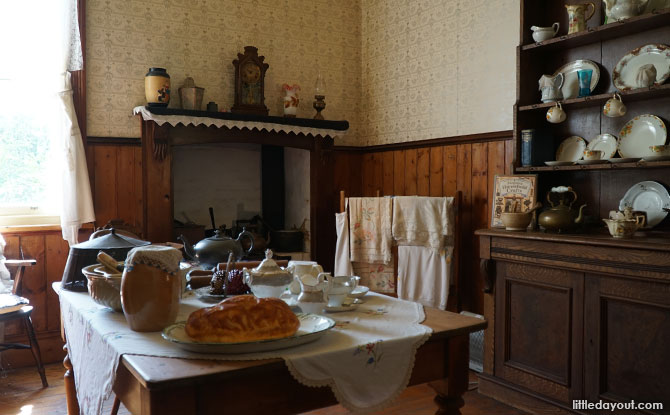 Technically speaking, Churchill Island isn't part of Phillip Island. It is a separate island, connected to Phillip Island by a road bridge, much like how Phillip Island is connected to the mainland by a bridge too.
---
-- Story continues below --
At the Churchill Island Heritage Farm, you will find yourself in another time. There is a homestead that you can explore and farms that looks like they are right out of a pastoral scene from the 19th century.
In the afternoons, you can look forward to farmyard activities like sheep shearing and cow milking demonstrations.
---
Phillip Island Chocolate Factory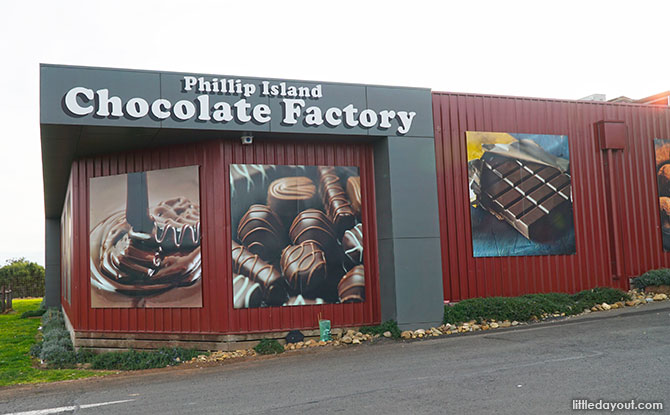 Close to the turn off to Churchill Island is the Phillip Island Chocolate Factory. Stop by to be tempted by the chocolate treats at the shop or by the pastries and ice cream at the café. There is a paid exhibition, Panny's Amazing World of Chocolate, that you can visit too.
---
A Maze'N Things
The world of optical illusions manifests itself at A Maze'N Things. There are slides, mirrors and, of course, mazes which will keep kids entertained as they wander around this attraction.
---
Phillip Island Koala Reserve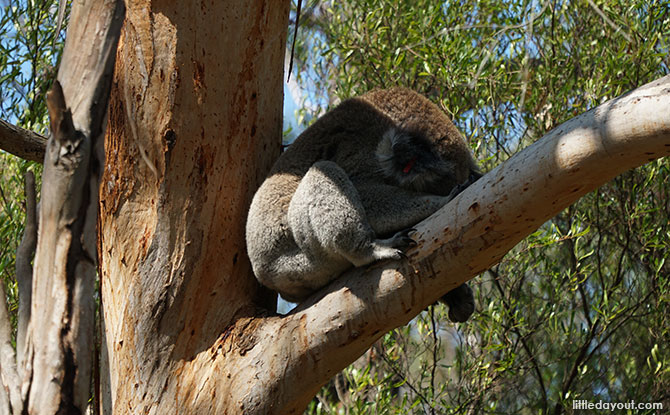 If you haven't had a chance to view a koala yet on your travels to Australia, pay a visit to the Phillip Island Koala Reserve. There is an educational centre with plenty of information about the cute marsupials but the highlight has got to be the two woodland boardwalks where you can view the koalas in their natural habitat.
---
Antarctic Journey at The Nobbies Centre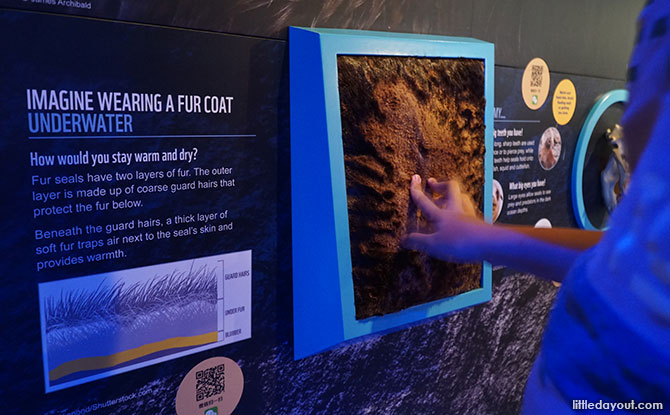 Located at a headlands which looks out to the Nobbies, a rocky outcrop just off the shoreline, the Nobbies Centre houses the Antarctica Journey exhibition. Learn about wildlife found at Antarctica and need for conservation efforts. The Nobbies Centre also has a restaurant which serves up a gorgeous view of the Nobbies along with hot food. Around the Nobbies Centre at Phillip Island are boardwalks that will provide you plenty of fresh air.
---
Ecoboat Tour to Seal Rocks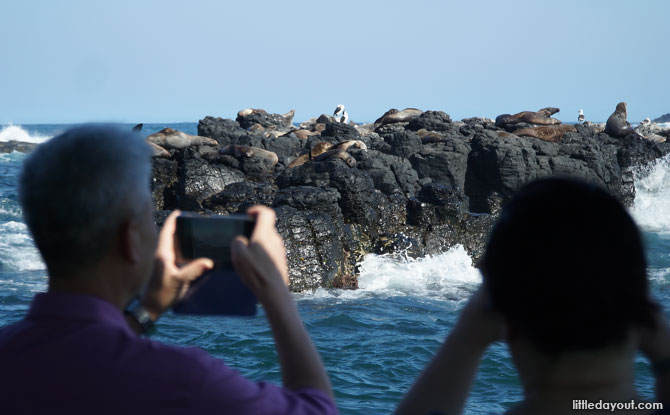 Take a boat from Cowes Jetty and head out to sea. The ecoboat tour heads along the coast before zipping out to Seal Rocks where a huge colony of Australian Fur Seals reside. It is a mesmerising encounter that you won't likely soon forget and one of our favourite things to do at Phillip Island.
---
Phillip Island Go Kart Circuit
Want to get zipping about? The Phillip Island Go Kart Track has 750 metres of speedway for speedsters. It is based on the Phillip Island Grand Prix Circuit and operates the French-made Sodi RT8 Evo2 Go Karts. It also offers tandem karts for families.
---
Cape Kitchen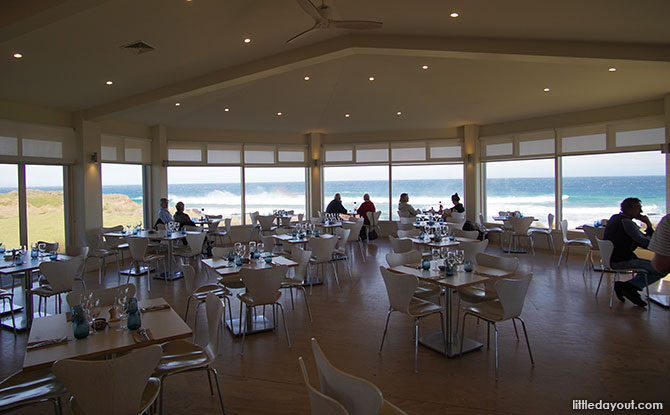 If you want to have a slow, relaxing meal, you may want to try Cape Kitchen – we had a great time and lunch there. With wonderful views of the Southern Ocean, Cape Kitchen is an opportunity to savour – the delectable food sourced from local producers as well as  breath-taking scenery.
---
Rusty Water Brewery Restaurant and Bar
Feeling peckish for some bar bites? Pop into Rusty Water Brewery Restaurant and Bar. It is located next door to A Maze'N Things and serves a hearty menu and handcrafted ales.