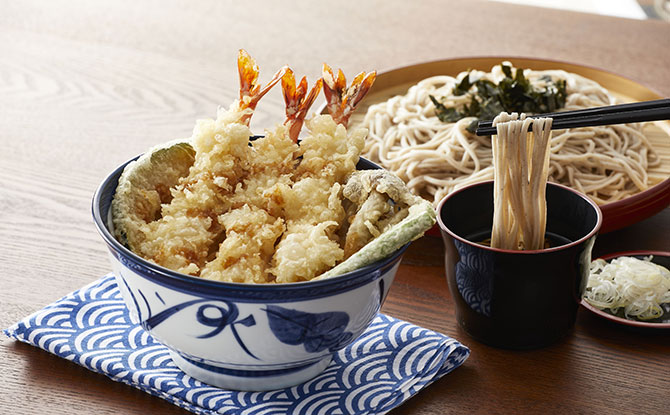 Japan's No.1 Tendon chain restaurant, Tempura Tendon Tenya, also commonly known as Tenya, is opening its first outlet in Singapore. Tenya Singapore launches on 15 October 2020 at Orchard Central with a 68-seater restaurant.
Originally founded in 1989 in Asakusa, Tokyo, the tempura chain has 226 stores all over Japan as well as in the Philippines, Thailand, Taiwan and Hong Kong. Tenya is known for its authentic, quality and value-for-money meals.
---
Tempura Tendon Tenya in Singapore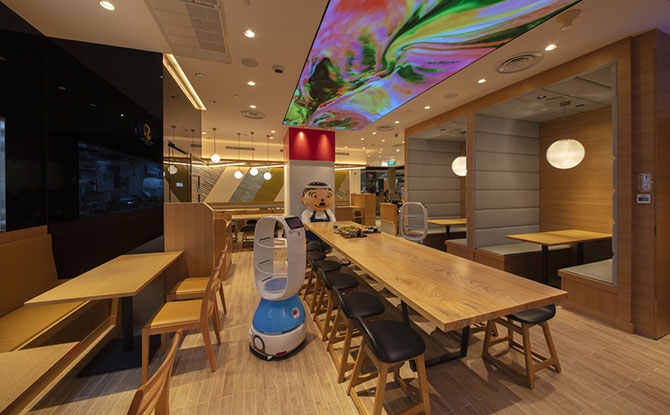 Tenya Singapore specialty is its signature Tendon. This comes with lightly battered, crispy seafood or meat tempura with steaming Japanese Aomori rice and a drizzle of umami tare glazing sauce.
---
-- Story continues below --
Other favourites at Tenya are Japanese soba and udon noodles. These complement the pieces of cooked-to-order tempura.
A blend of tempura flour, tare sauce and togarashi chilli give tempura at Tenya its unique taste. The restaurant has patented Automatic Fryer which allows it to fry its tempura consistently without the skills of an experienced chef. It is said that the machine is able to consistently fry crisp tempura each time in a mere 2 minutes.
A Premium Tendon at Tenya Singapore includes two tempura prawns, squid, kani kama, pumpkin, lotus root and French beans for $10.90.
A Tenya Tendon comes with tempura prawn, red fish, squid, pumpkin and French beans costs just $8.50.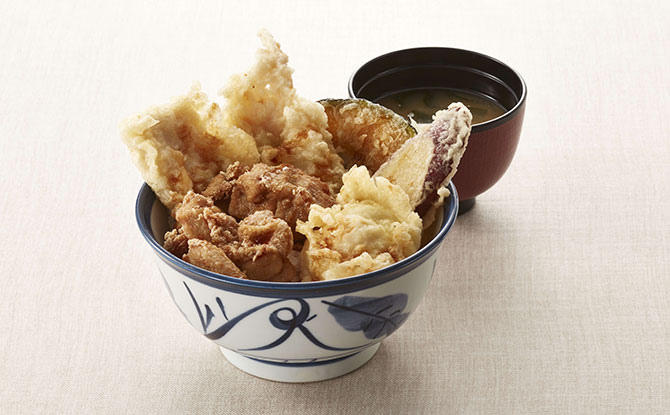 The Tori Tendon with tempura chicken, chicken karaage, tempura egg, pumpkin and sweet potato comes in at $9.90.
---
Beyond Tendon: Other Tenya Singapore Menu Items
Other dishes to try at Tenya Singapore at Orchard Central include appetisers like the tender Tori Karaage fried chicken ($4.90), Truffle Fries ($3.90) and a refreshing chilled Tomato Salad ($5.80) that makes use of specially selected Japanese tomato with a sesame dressing, topped with shredded onions.
Desserts on the menu include creamy Hokkaido Soft Serve, made with 100% dairy products from Tokachi, Hokkaido, and chocolatey Brownie ($6.90) with Hokkaido soft serve ice cream and a light, bitter-sweet Matcha Azuki Cake ($5.80).
---
Dining at Tenya Singapore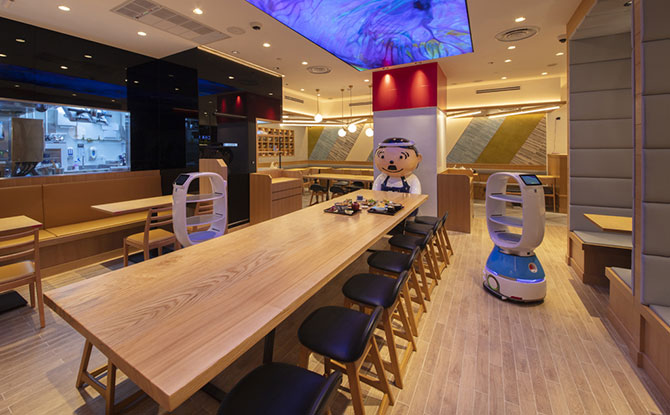 Tenya Singapore is designed with warm colour scheme and Japanese aesthetics with wooden furnishings and accents. The LED ceiling display has rotating, animated scenes of nature and kaleidoscopic graphics. The freshly prepared food at Tenya Singapore will be delivered to the table by sensor-navigated robots for extra pizzazz.
Following the launch of its Singapore flagship store at Orchard Central, Tenya Singapore is planning for more stores in the suburban heartlands in the future.
---
Tenya Singapore
181 Orchard Road, #B1-01 Orchard Central, Singapore 238896
11 am to 10 pm