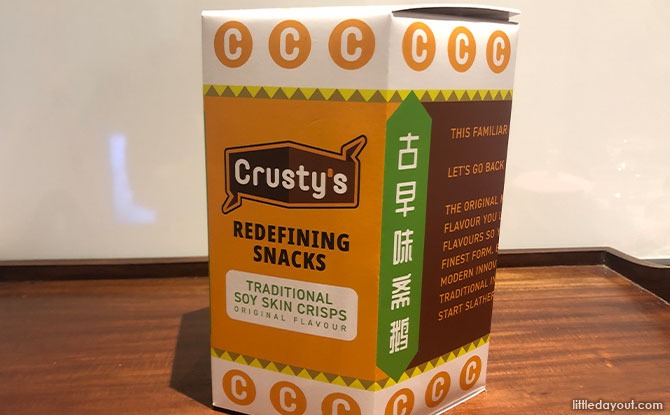 Homegrown snack brand, Crusty's promise of "Redefining Snacks" might have led to them to a new product with an interesting scent: Medicated Ointment Scent" Soy Skin Crisps. Packed in a hexagonal shape box, this packaging indicates the foreshadowing of a strong medicinal scent upon opening…
April Fools! We can't imagine downing a food coated in medicated oil anyway. What isn't a joke however is that Crusty's will be releasing their old but gold Soy Skin Crisps, just not in the exotic ointment flavour in this limited edition packaging.
---
Crusty's Soy Skin Crisps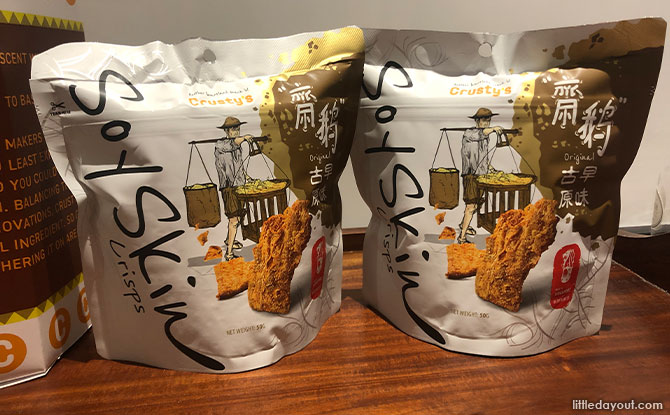 Taking it back to the basics, these Soy Skin Crisps are a combination of originality and time-honoured tradition. The vegetarian mock goose chips are made of a crispy rolled bean curd skin packed full of rich taukee (soybean) flavours. It has only three ingredients without the nasties, preservatives or frills.
The vegetarian-friendly snack is great as a snack or even as an appetizer. It can also be served on top of dishes such as salads, rice or any other side dish.
---
The Taste Test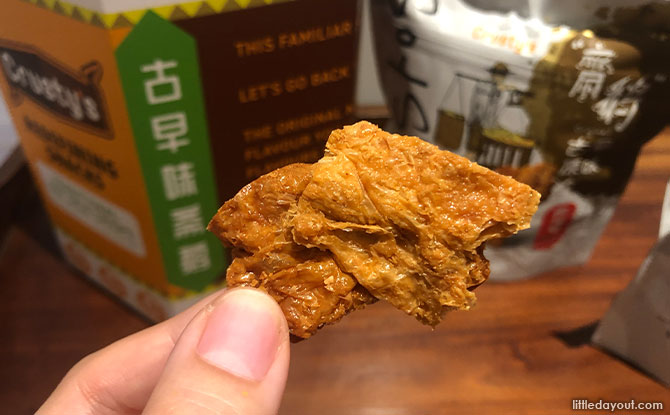 The packaging was easy to open and is also resealable, but we didn't need to use it much as these were too hard to resist finishing in a single seating! Each soy skin chip was light and had a hint of spice and a great crunch. The pieces were bite-sized and made it easy to snack on the go.
Find out more about Crusty's "Medicated Ointment Scent" Soy Skin Crisps on this website here and see their other yummy products for sale too.