Ever wanted to be a superhero and detective all at once? You can at the "Time Heist: Civic District" experience. Participate in an activity that combines a treasure hunt, virtual theatre and gameplay into one unforgettable outdoor experience.
This project is led by local theatre veterans including the award-winning Chong Tze Chien and Derrick Chew of Sight Lines and Hossan Leong.
---
Time Heist: Civic District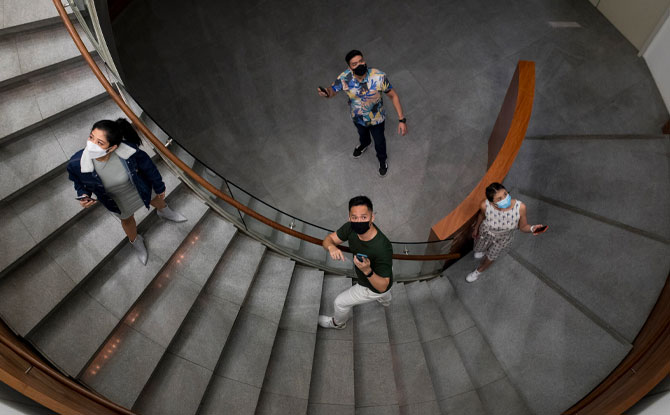 Time Heist: Civic District is an interactive crime and history game held across iconic monuments across Esplanade, National Gallery and other arts and culture institutions in the Civic District.
The quest tells of the nefarious syndicate of time-bandits, known as the Scavengers, from 2055 that has travelled back in time to 2022 to steal and destroy Singapore's national monuments. The Ministry of Time Heritage is recruiting all participants to be Time Agents of 2055 to stop a Time Heist.
Complete the mission by solving puzzles and completing side quests to stop the heist with your friends and family in this sprawling, one-of-a-kind game experience.
This experience is recommended for ages 14 and above. Although there is no gruesome or gory content, parental guidance is advised for younger children as the difficulty of the puzzles are not designed to be played solely by children.
---
How to take part in Time Heist: Civic District
One will need tickets to take part in the quest. This outdoor experience is played via a mobile device, preferably in a group. 1 ticket gives you access to 1 log-in. The game duration is approximately 2 to 3 hours. There is no time limit for the game. The ticket is an open-dated ticket that is valid till 3 July 2022. However, the ticket will expire in 24 hours upon activating the game.
The starting location will only be revealed through your pre-game briefing which will be sent to you within one working day via email. Participants are advised to plan ahead and buy tickets in advance for the best game experience.
For more details, FAQ and to purchase tickets, visit the link here.