Swensen's Sticky Chewy Chocolate is one of those comfort desserts which bring us back to our younger days. Now, for Chinese New Year 2021, Swensen's has unveiled a Koi ice cream cake which features its top-selling Sticky Chewy Chocolate ice cream.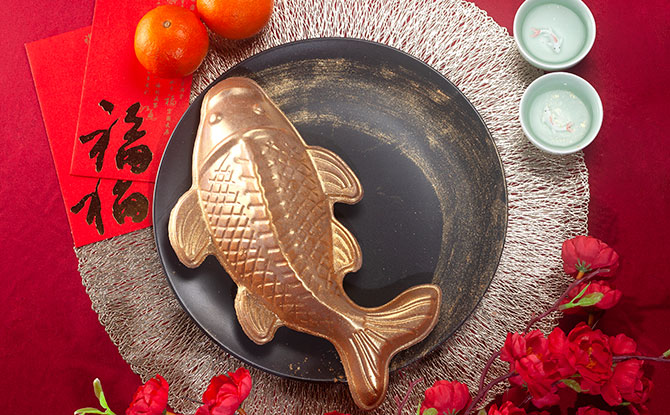 The Golden Abundance Koi (500 g, $52.80) features Swensen's Sticky Chewy Chocolate ice cream elegantly encased in an edible gold-dusted white chocolate shell.
3 Swensen's Koi Ice Cream Cakes for CNY 2021
It is one of three new Swensen's Koi ice cream cakes that were made available from 20 January 2021, while stocks last. The Koi ice cream cakes are designed for gifting to family and friends, symbolising good luck and prosperity.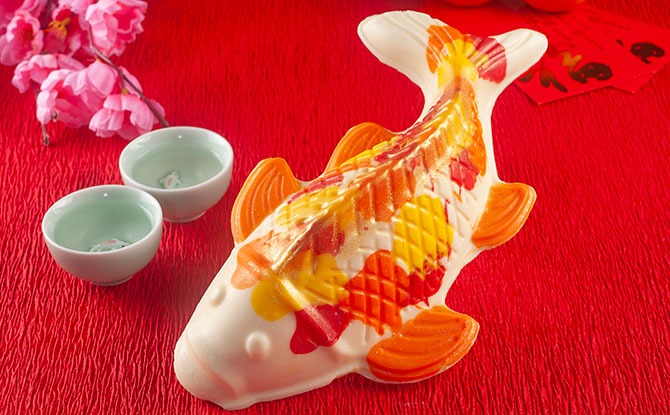 The second Koi Ice Cream Cake available is the Prosperity Koi (500 g, $39.80). This is filled with the seasonal ice cream flavour of Pineapple Tart. Inspired by the quintessential New Year snack, the Pineapple Tart ice cream is a vibrant yellow studded with nuggets of golden crumble.
The petite Longevity Koi (200 g, $28.80) showcases luscious Dark Chocolate Orange, another limited-time ice cream flavour.
---
Chinese New Year-Exclusive Ice Cream Flavours Available As Pints
If you are interested in trying the ice cream alone, the Chinese New Year-exclusive ice cream flavours are also available in take-home pints ($11.80).
Customers may choose to pick up their Koi ice cream cakes at any Swensen's or Earle Swensen's outlets islandwide. There is also the option for home delivery (additional $16.05). Orders may also be placed online at shop.swensens.com.sg.