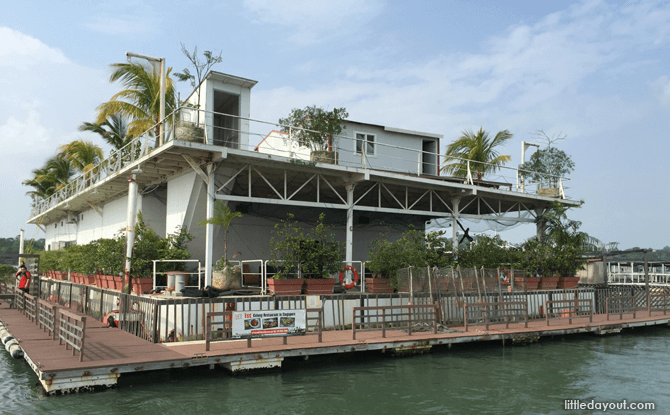 Want some fresh seafood, views of the sea and an idyllic getaway all rolled into one? It doesn't get further than a 15-minute boat from Changi Village Ferry Terminal to Smith Marine Restaurant, Singapore's first floating kelong dining destination.
Situated next to Pulau Ubin, this aquaculture farm was built in 2006 and focuses on the cultivation and breeding of sea bass, tiger grouper, flower crab, mussels, lobsters and other live seafood. So, here's one unique spot where you can feast on the plethora of seafood fresh from the waters next to you or fish for your own sea bass and snapper and ask the chef to cook it the very way you like it!
Modern Kelong

Unlike the rickety kelong on stilts from days of yore, this modern kelong has a solid base structure, a tiled floor and a roof over your head while you take in the sea breeze.
The Smith Marine Restaurant is the farm's latest addition that took four long years to come to fruition, from the start of the construction in 2011 to its official opening this year, because of the first, one-of-its kind concept.
Fish at Smith Marine's 'Sure-catch' Pond

A little day out to Smith Marine is not complete without a short walk on the decks of the kelong where you can see fish being farmed. Parts of the farm are not accessible to the public but you can get to the 'sure-catch' pond teeming with snapper and sea bass.
As a fun pre-meal activity, try your hand at fishing in this 'sure-catch' pond with rod and bait provided. Bring it to the chef to have it cooked in Teochew style, or with wine, soya sauce, garlic, ginger or curry for $35 or bring home your fresh catch at $15 per fish.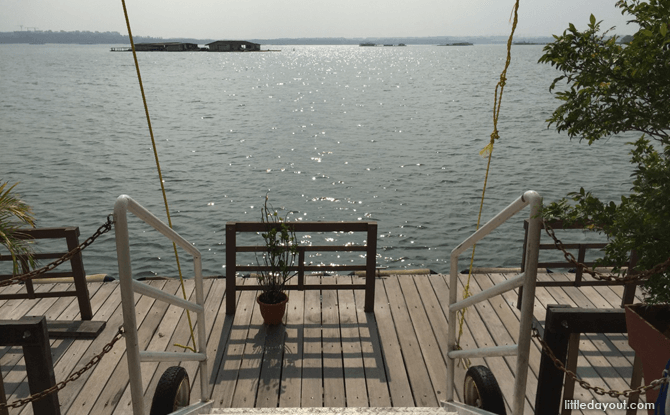 While the rest have their go at fishing, you can play pool or simply bask on the deck and catch the sun setting.
Seafood Restaurant

Dining at Smith Marine is just like dining at any other typical zi char restaurant, with a Chinese chef whipping up dishes like salted egg sotong ($12, $18).
An eight-course set menu for 10 persons, comprising lala (clam) bee hoon and steamed flower crabs, is priced at $300.
Bumboat Ride

Getting to Smith Marine Restaurant is possible only by chartered bumboat or via your own boat. Be prepared to part first with $100 to the boatman for the two-way trip for up to 12 persons from Changi Village Ferry Terminal.
All things considered, this makes a memorable, half-a-day-out experience for your family and friends with magnificent all-round views of the sea, Pulau Ubin and the Johor Straits.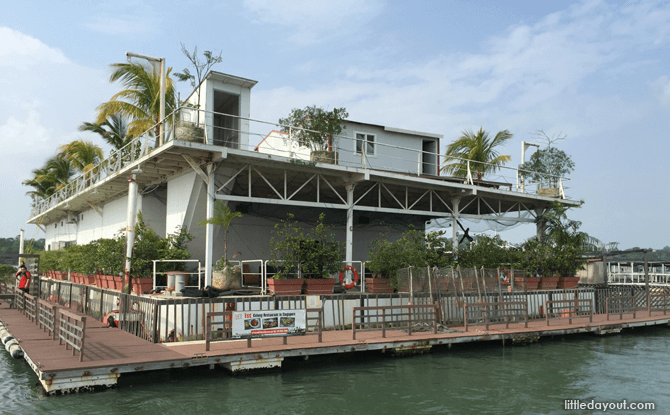 Pulau Ubin Coastal Area
Opening Hours: Daily, 10 am to 7 pm (by reservations only, to be made three days in advance. Call Jessie Toh, Smith Marine's Marketing Manager, at 9792 7609 for bumboat reservation)
How To Get There: Via chartered bumboat, at $100 for a 2-way trip from Changi Village Ferry Terminal, payable to the boatman (each bumboat takes up to 12 persons; estimated 10 to 15 minutes travelling time each way).