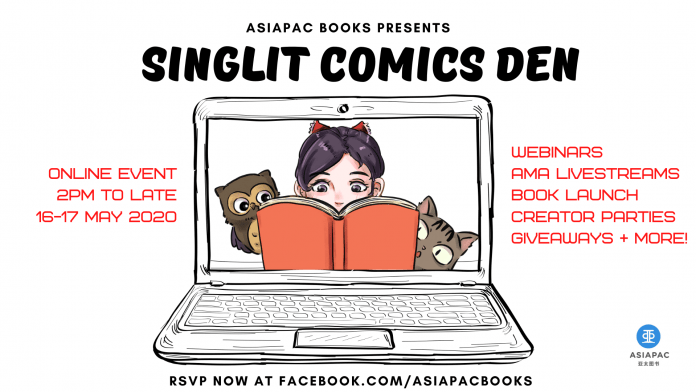 Are you a fan of comics? This weekend holds a treat for comic lovers. Fans are invited to spend it online with some of Singapore's favourite homegrown comic artists at Singlit Comics Den.
The online event for the local comic community will be held on 16 and 17 May 2020. It will feature two days of online events, one day focused on creators and the other on readers.
Comix.sg, Singapore's first-ever creative directory for local comic artists and writers, will also be launched at Singlit Comics Den. This new website is envisaged to make local comics even more accessible for all.
Zoom Sessions for Creators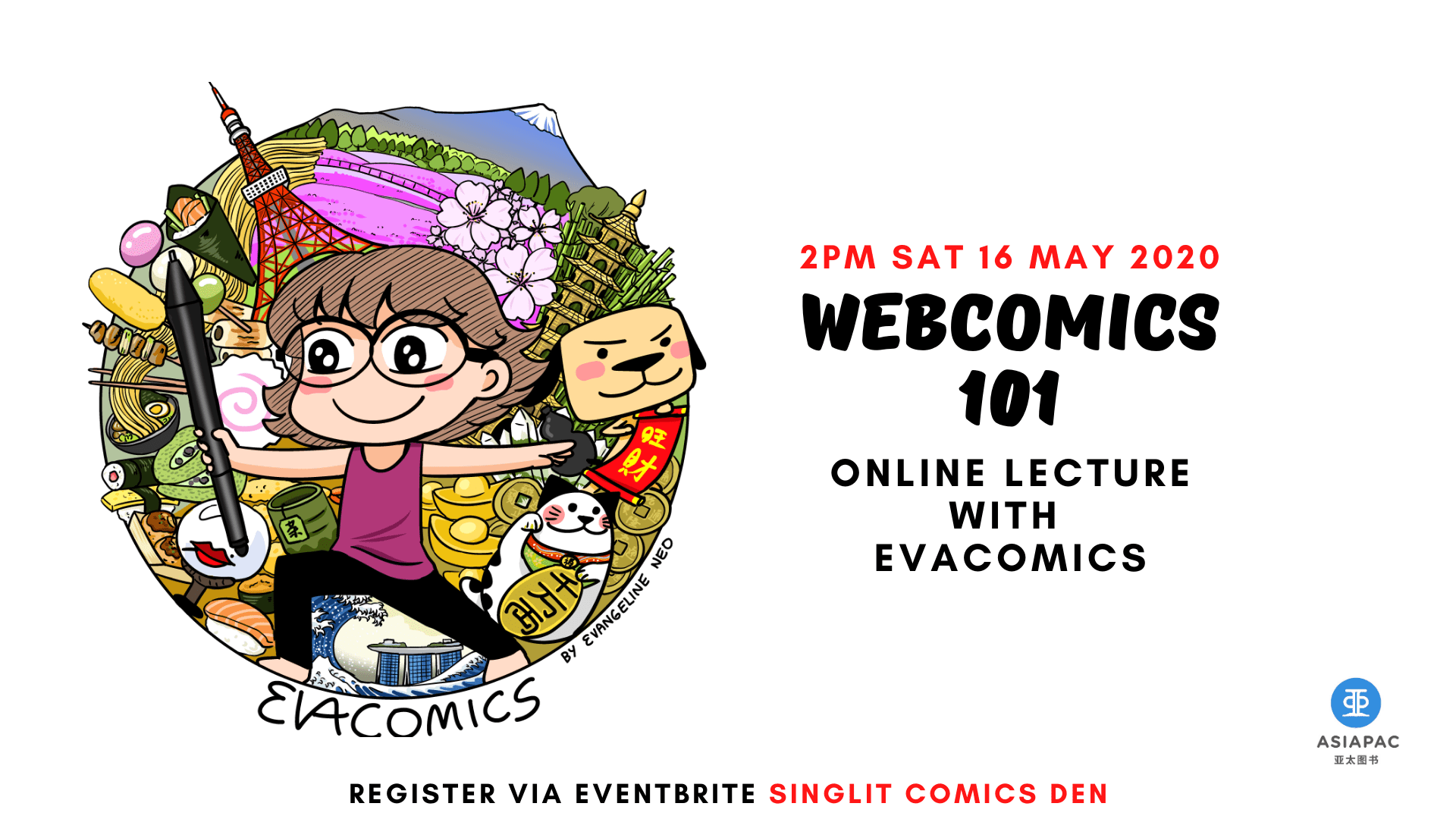 ---
-- Story continues below --
Comic creators are invited to a series of Zoom sessions on Saturday, 16 May. These workshops will be especially suitable for creators looking to improve their creative skills with other local storytellers.
The sessions will feature prolific local artists like Evacomics (Eva, Kopi and Matcha) and Alan Bay who has worked on video game projects like Assassin's Creeds.
The Singlit Comics Den Zoom video conferences are on a pay-as-you-will basis. Pre-registration is required as there are only limited spots available.
Singlit Comics Den for Fans
On Sunday, 17 May, Singlit Comics Den's livestream events will be held for the larger comics community, including artists, readers, fans, and more!
Hear about exciting projects such as Singa: Sacred Guardian, a proudly homegrown Tokusatsu comic book/television series, and Asiapac Books new comic book based on the momentous life of war heroine Elizabeth Choy.
Singlit Comics Den will also be hosting Ask Me Anything (AMA) sessions with Singapore Comic-Con's comics team.
Comix.sg – A New Directory For Singapore Comics
Comix.sg by Asiapac Book will be launching Sunday, 17 May.
At the new site, one can learn more about Singapore's unique and vibrant comics scene with information on local comics creators and works in one place.
The digital database will contain the biographies and collected list of works from active and veteran comic creators in Singapore. It endeavours to throw the spotlight on local comic creators' works.
The platform aims to bridge the gap between creators and improve the collective presence of local comics in Singapore.
Comic creators who wish to be registered on the website can do so at the Creators Signup Party on 16 May, 6 pm.
"Comics should not be seen as a niche interest in Singapore, or only for children. Comics are for everyone and an essential part of Singapore's cultural identity," said Chong Lingying, manager of Asiapac Books.
Sign up for the Comix.sg Launch Party here. Livestream events available will be available to view for all comic lovers through Asiapac Books' Facebook page on 17 May.