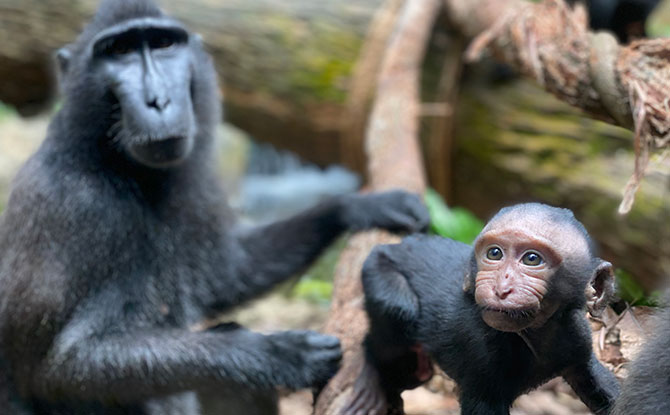 In early July 2020, Singapore Zoo welcomed a critically endangered Celebes crested macaque. Born to mother Dewi and father Doni, the baby boy macaque has been named Joyo, an Indonesian name which means "victorious".
---
It's a Boy!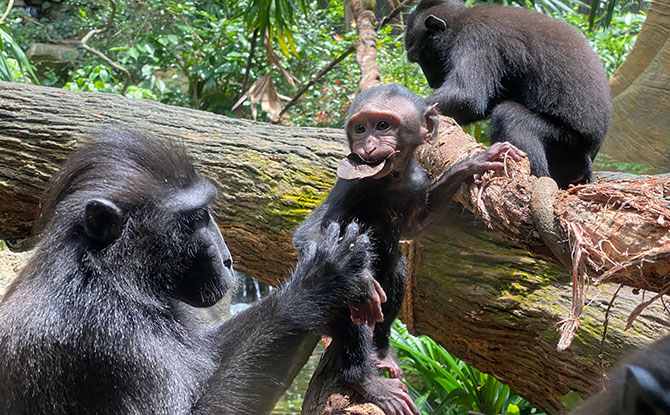 The Celebes crested macaque is native to the Indonesian island of Sulawesi and neighbouring islands. Until recently, they were considered one of the world's 25 most endangered primates. As such, the birth of baby Joyo is considered a "win" for conservation efforts at Singapore Zoo.
The male baby macaque was born in an off-exhibit area at Singapore Zoo.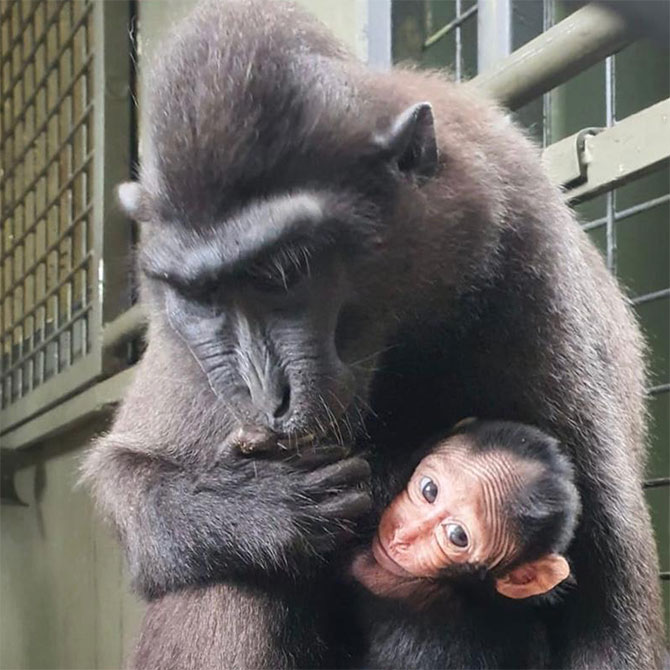 Celebes crested macaques nurse their young for a year.
You can pay a visit to Joyo, together with his mom, dad, older brother Agung who was born in 2018, and an unrelated female Ria, at Singapore Zoo.
---
Singapore Zoo's Celebes Crested Macaque Conservation Efforts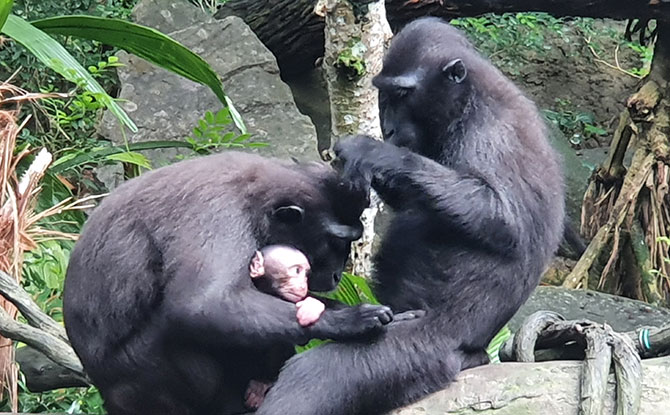 Known for their stylish swept-back hair, the Celebes crested macaque gained fame when one of the species at Sulawesi's Tangkoko nature reserve, Naruto, took selfies of itself with an unattended camera.
The selfies of the smiling macque went viral, helping to boost awareness about the critically endangered primate species. Naturo's selfies even sparked off a copyright dispute about whether or not pictures taken by a non-human creator can hold copyright.
Singapore Zoo's Celebes crested macaques are part of the EAZA Ex-situ Programme (EEP) for the species. This is a conservation breeding effort undertaken by zoological institutions to protect wildlife and biodiversity.
The birth of Joyo at Singapore Zoo helps to increase genetic diversity and boosts the sustainability of the population of the species in human care.
Wildlife Reserves Singapore has also played an active role in the conservation of this unique species in the wild. Since 2016, it has been supporting Selamatkan Yaki, an Indonesian-based conservation project on outreach and field projects to save the species in its natural habitat.