More than 200,000 people in Singapore are part of over 550 Singapore-centric parenting Facebook Groups. These groups allow parents to share resources, provide support for one another, and even swap parenting advice.
These Singapore parenting Facebook groups represent a new digital kampung – one where the spirit of neighbourliness is extended by technology and enabled by social media. The COVID-19 pandemic also brought out the best of this kampung spirit as parents sought to look out for each other.
Here are three Singapore Parenting Facebook Groups helping to spread the digital kampung spirit as part of the proverbial village that is required to raise a child.
Singapore Parenting Facebook Groups
---
Young Mothers of Singapore
This Singapore Facebook group is an open support platform for mothers who are young and young of heart. The group allows members to talk about anything under the sun, within a safe space. Members can have their questions answered and frustrations address, and be directed to the appropriate resources to seek help.
Young Mothers of Singapore has even organised annual Playdates for members to network, participate in yoga classes, and even learn about postpartum issues.
---
Human Milk 4 Human Babies
Breastfeeding is tough. Human Milk 4 Human Babies is a Singapore Facebook Group that aims to make the experience slight easier. It started off in 2010 as a Singapore chapter to the global community in Canada.
Admins Khatim Hamidan and Nabilah Hanim took over in 2013, inspired by cross-nursing practices that developed in the olden days where mums would help breastfeed other mums' children.
Operating on the basis of trust, donors and recipients of breastmilk can connect to fulfil their demand and supply woes. Often, the milk shared is used for special cases such as to nourish premature babies, babies allergic to formula milk, as well as mothers who might be ill and unable to breastfeed.
The community also aids in educating and raising awareness about breastfeeding among mothers.
---
SG Mummies United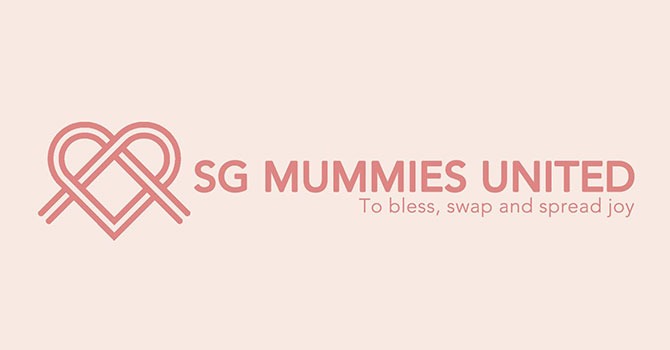 Emerging from the COVID-19 crisis, SG Mummies United was started to support mums who had lost their jobs, were experiencing tight finances at home or having trouble finding necessities during the supermarket rush during Phase 1.
Founder Gidania Wong set up SG Mummies United as a platform for mums to donate items and support one another. The Facebook Group now sees an average of 20 posts a day from members requesting or donating essentials.
Visit the following links to find out more about Young Mothers of Singapore, Human Milk 4 Human Babies and SG Mummies United.