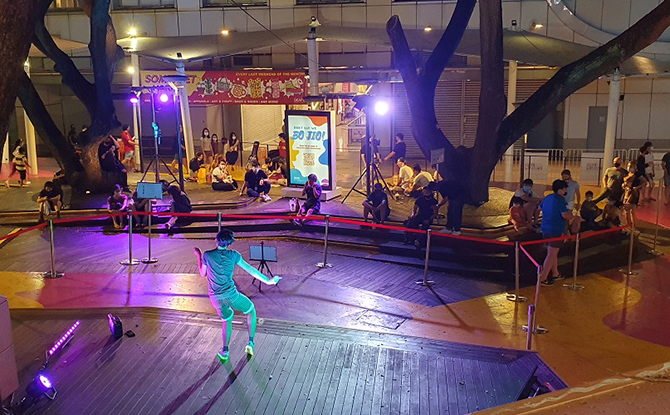 It has been a long two years plus for those in the live performing arts field. It must have been agonising for those who had spent years honing their craft only to have to set it aside during the pandemic in the interest of public safety.
Over the last two year, with the support of the National Arts Council, artists and arts groups have been able to tap on up-skilling and capability development opportunities to keep their practices going. However, for many performing artists, there is nothing like being in front of a live audience.
The good news is that the fallow period is over. From 29 March 2022, those in the arts sector and the audiences that have missed them will be able to welcome back live arts performances with the latest set of Safe Management Measures.
---
Live Performances with Singers, Musicians and DJs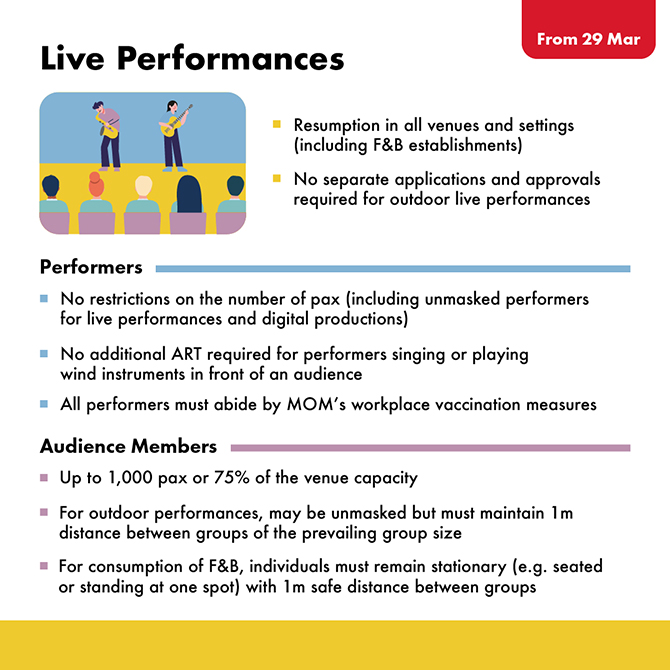 Live performances are now permitted to resume in all venues and settings. This means that singers, musicians and DJs can bring live music back to F&B establishments, on top of other performing venues and platforms.
---
-- Story continues below --
There will also be no restrictions on the number of performers and crew or unmasked performers. Indoor live performances may have up to 1,000 audience members or 75% of venue capacity for performances with more than 1,000 audience members, among other revised Safe Management Measures.
ShiLi Yap of vocal duo ShiLi & Adi shared, "It is time for live music to make its comeback! Adi and I have been working on our original compositions and performing virtually these past few years and can't wait to be back on set to prepare for a gig and feel the adrenaline, with audiences again. The new measures signal more normalcy for everyone in time to come and we are glad that music and the arts can be a part of that."
---
Street Busking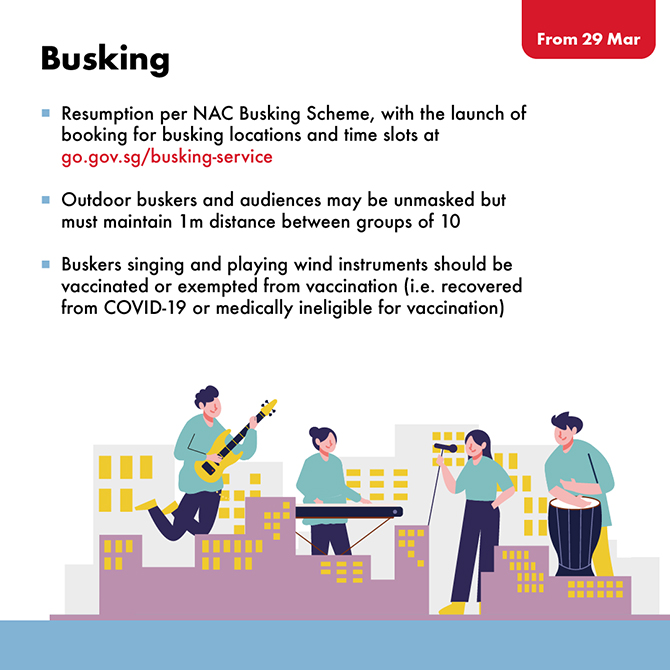 What's more, busking activities will also be allowed back on Singapore's streets. Buskers who have been endorsed under the Busking Scheme will be able to perform mask-free outdoors, with audiences at a one-metre safe distance.
Singing and playing of wind instruments can fill the air on the streets, as long as buskers are fully vaccinated or exempted from Vaccination-Differentiated Safe Management Measures (VDS).
A new busking e-service portal has also been launched on NAC's website for buskers to enjoy greater access to locations and time slots.
---
Arts Classes and Workshops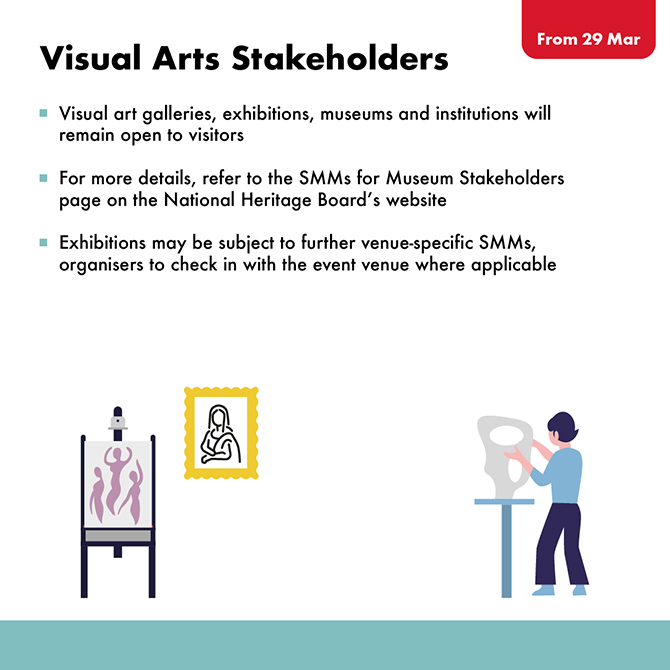 Art enthusiasts, artists, and arts educators will no longer be required to adhere to
class size limits for all mask-on classes, workshops and VDS classes (i.e. in dance, singing
and wind instruments).
However, if there are non-vaccinated children aged 12 and below in a mask-off class, the class size will be limited to 10 pax (including instructor). All other individuals in class apart from the unvaccinated children aged 12 and below must be fully vaccinated, recovered from COVID-19 infection, or medically ineligible for the vaccination.
---
Support for the Arts
This latest easing of Safe Management Measures follows the announcement of  supplementary support for the arts and culture sector by the Ministry of Culture, Community and Youth (MCCY) during the recent Committee of Supply. An additional $12 million will be injected into the Arts and Culture Resilience Package (ACRP), bringing the total support provided to $87 million.
We hope that all these efforts will help Singapore's resilient arts scene grow and flourish after having gone through such a challenging period.
Rosa Daniel, Chief Executive of NAC reflected, "This is a huge step for Singapore in our COVID-19 journey, and for the arts and culture sector with arts coming back to live on such a scale. We hope the public will share in our joy and support the community by purchasing a ticket, attending a live performance, or even spreading the word. We will work closely with our artists to build on the new and innovative ways of presentation and engagement that has been explored over the past two years, and sustain the support given to build on the innovation and creativity that has inspired and uplifted us all."